Welcome to KS1
Have a look below to see our fantastic learning in key stage
Class 2 had to tie knots and work together in Forest Schools today. First they practised tying knots with pencils and string, After that, they went outside and gathered two suitable sticks. Then they had to tie the sticks together to make the top of their natural mobile. It was great to see them working together - well done.
Arts Week
Arts week has begun. This year we are taking our inspiration from Ali Baba and the 40 Thieves and lots of different kinds of Islamic art. Keep checking back to see how we get on!
We spent a wet afternoon being Grime Busters for a national competition. We filled 6 bags of litter all found in our school grounds. Can you believe it?!
Our World Book Day celebrations have begun! We have all brought in our favourite books to share with others in the class. Do you have a favourite book?
We have been learning all about the Battle of Hastings. We have used Bloom's Taxonomy thinking dice to create higher order questions to challenge others in the class.
In Class 1 we have been learning about eating a healthy breakfast and we have made our own fruit pot. We have learnt how to cut up fruit correctly and safely too.
Class 3 have been having fun with suffixes. Can you think of any words that have suffixes?
We have been making a healthy breakfast pot for other children to eat. We used different chopping techniques such as the bridge hold and the fork secure, when chopping the fruit. I wonder if you can spot what fruit we have used.
Class 2 had lots of fun in the woodland. Can you guess what we were making on the trees?
We had lots of fun raising money for Children in Need in our pyjamas!
Look at our fantastic maths. We love being able to use our hands and connect the cubes.
It was a pleasure to read with Class 1 in the library this week. They read individually and together, and there was some very impressive grapheme spotting going on too.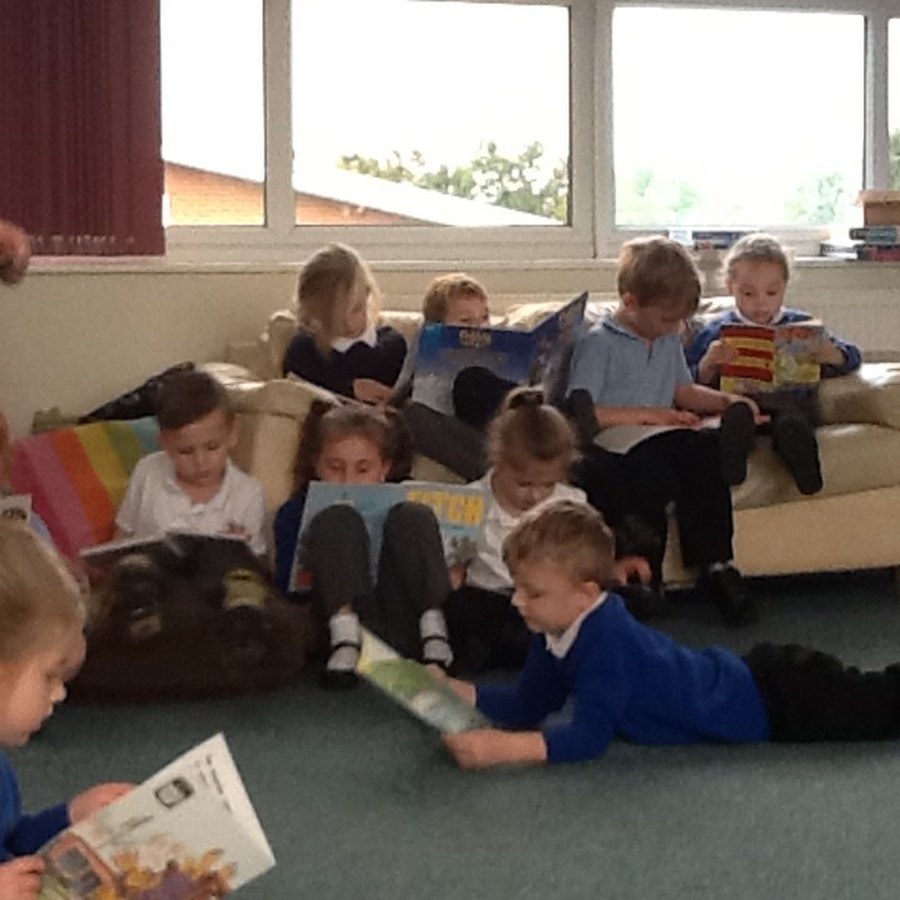 Class two have been out to the scrap shed building and inventing some amazing things...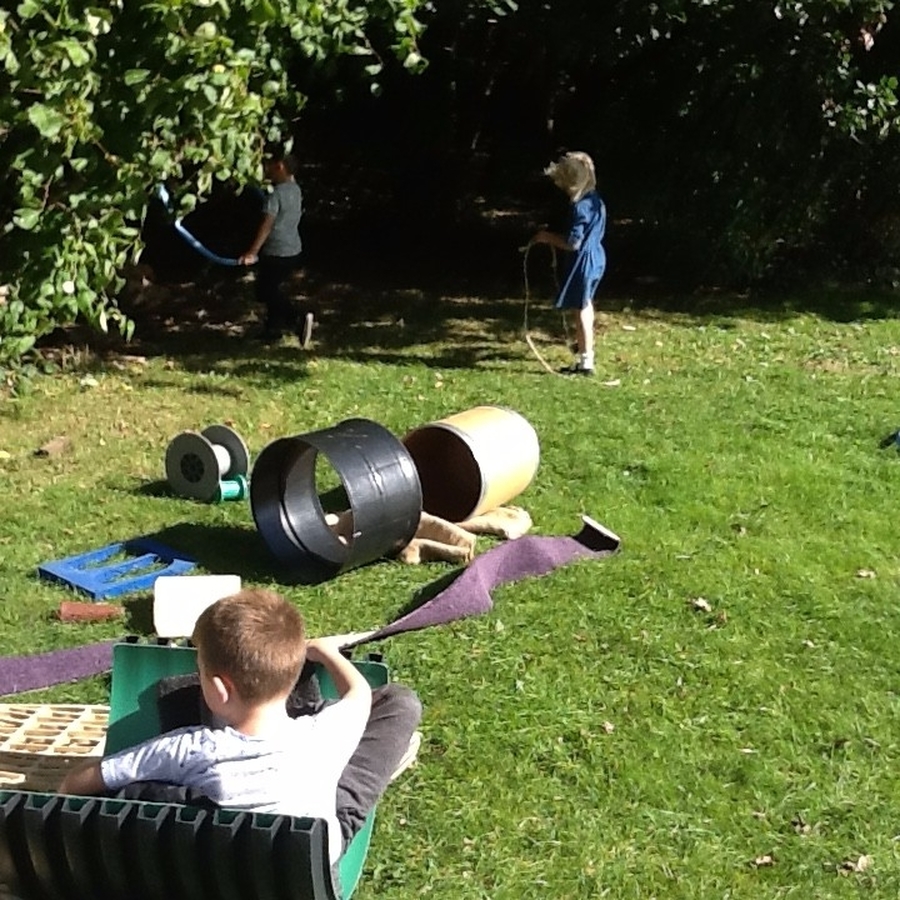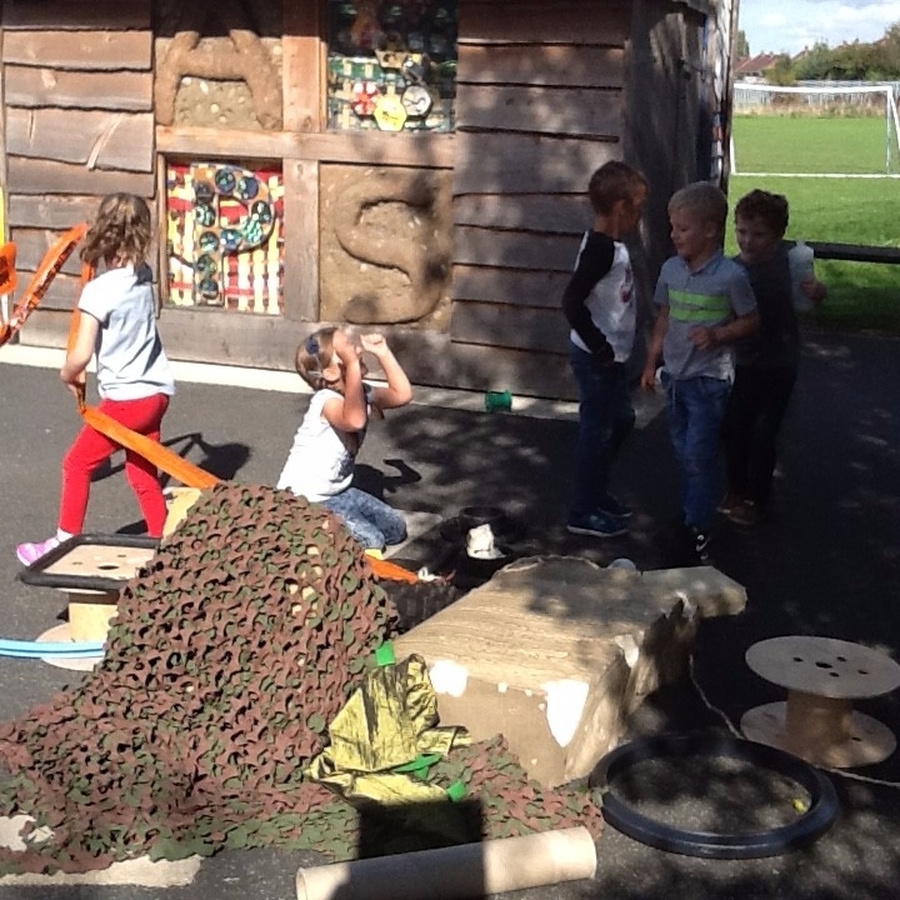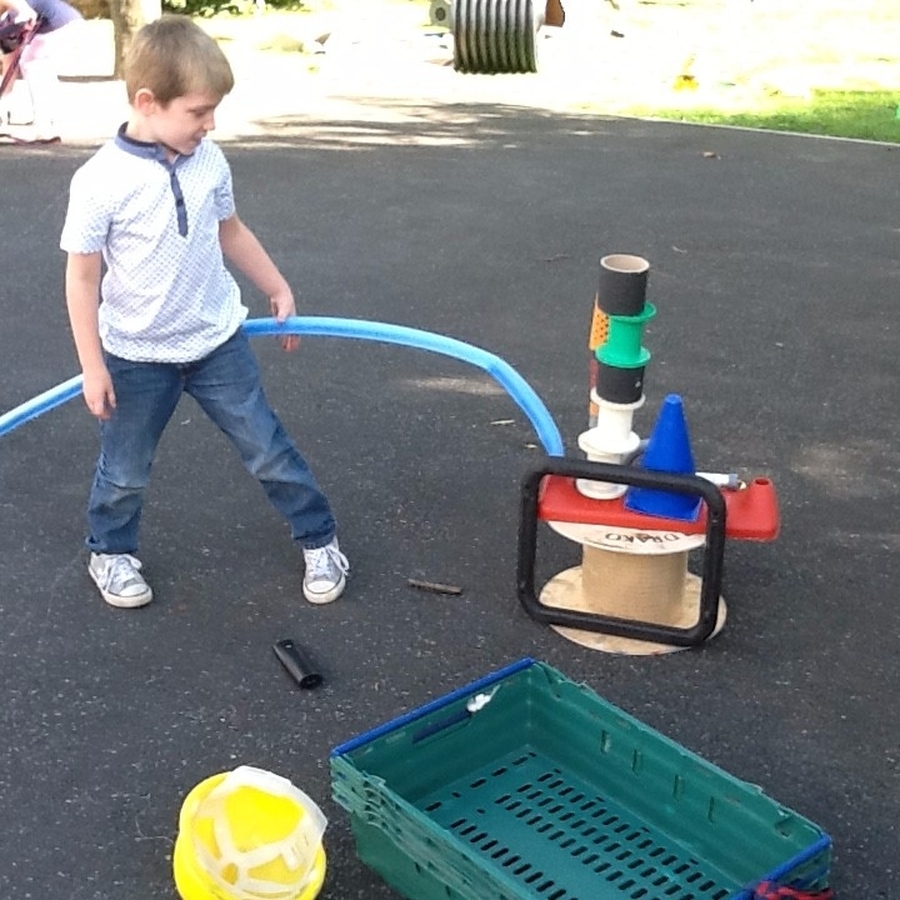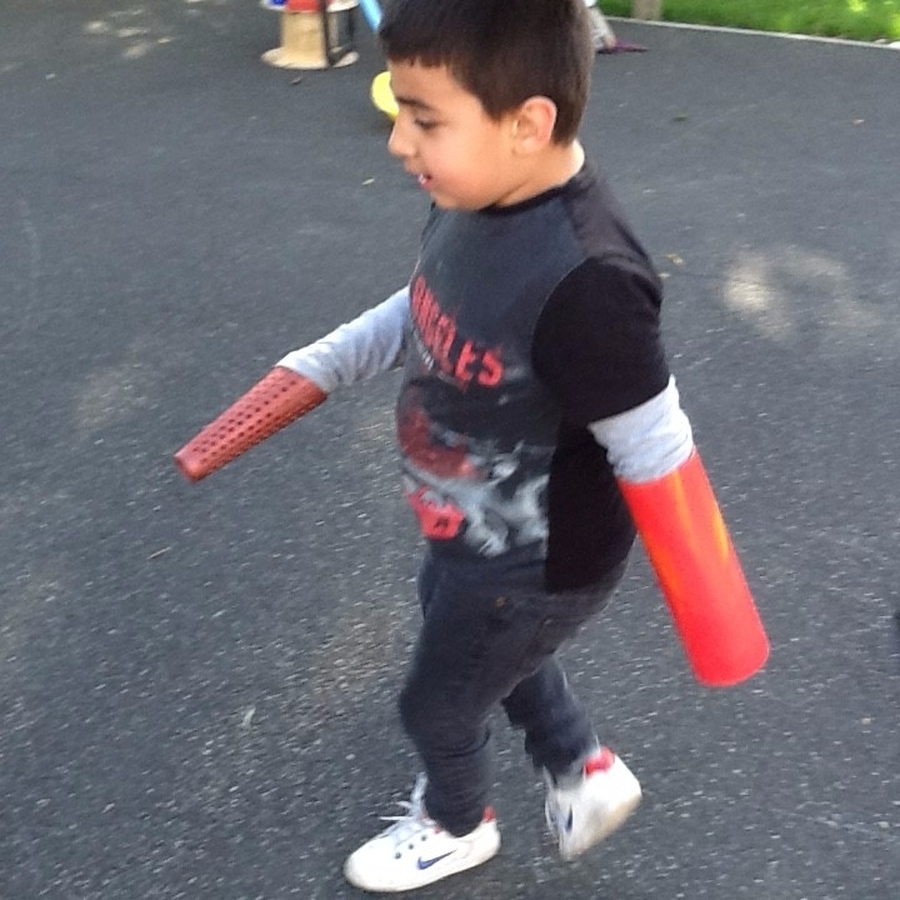 The children have started on their Bar Model journey today in maths. We have been finding out all the different ways a number can be split up. Some of us have even used some algebra to help us!
In year 2 we have taken this week's maths challenge. We had to put 5 cubes together in different ways and then work out how much magic paint would be needed to cover all the faces we could see. We used lots of maths skills: counting, adding, multiplying, predicting and checking and understanding of shapes. But most of all, it was fun!
We have lol had lots of fun creating seascapes in arts week!
Fun in the sun!
Class 1 had fun doing PE outside in the sunshine this week.
We had loads of fun making up our own silly fairy tales. We took different parts of different fairy tales and joined them together! Come back in a few weeks to see our end results.
Class 2 and Class 3 have been using the scrap shed resources to explore different materials. We used words like: transparent, opaque, rigid, flexible, strong, smooth, rough, to describe the different materials.
We have been reading lots of traditional stories in year 2 and finding out what they have in common ready to write our own versions. Watch this space...
We have been learning about 3D shapes in maths. We have made these amazing mega structures. Can you name any of these shapes?
Have you ever read Aliens Love Underpants?
We have in class 2. We loved it so much we have been busy writing book reviews.
why not call in to our class to read the results.
We've had a FANTASTIC time at today's Sharing Learning Event in KS1. What a lot of plasticine and what a lot of aliens! Take a look at the photos below.
We have been using our imaginations to build space ships and alien planet surfaces!
And finally ... There are some finished puppets to admire.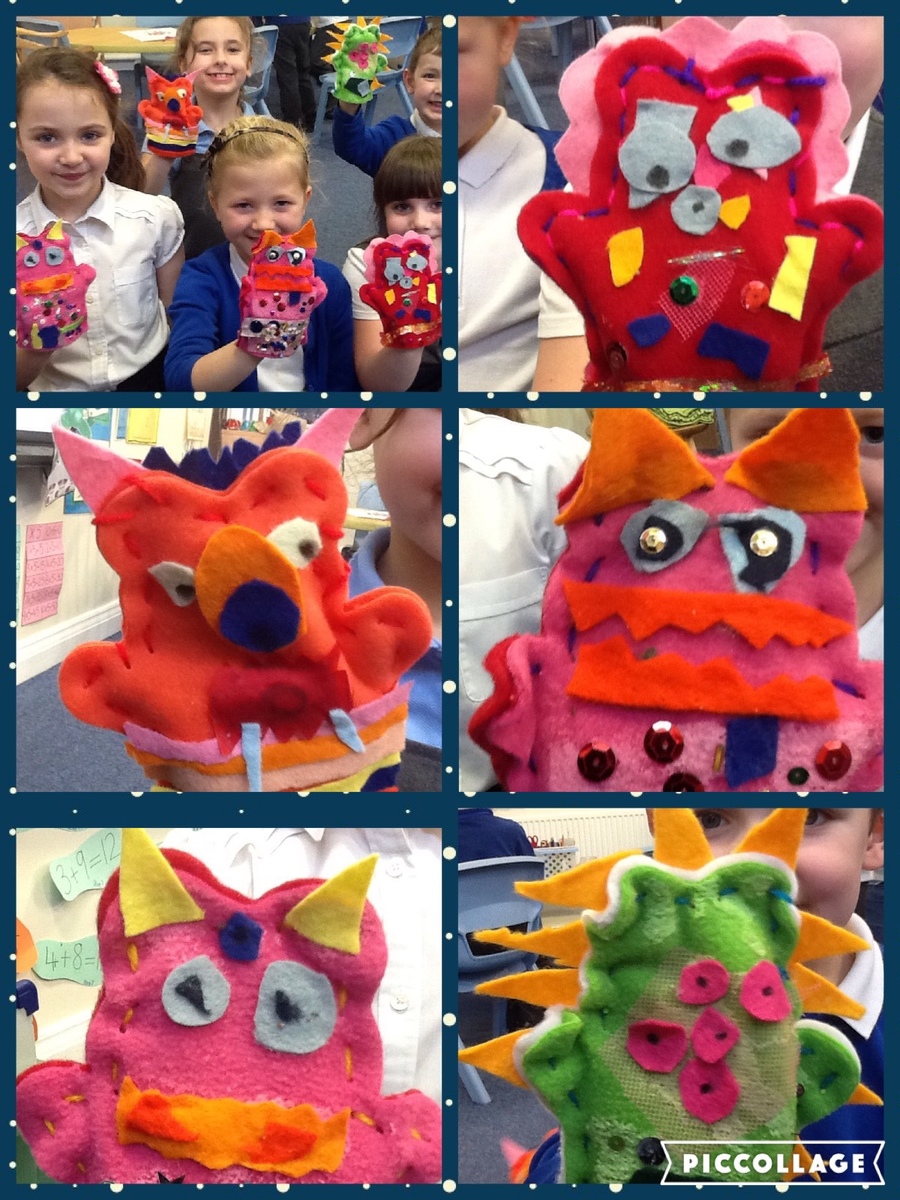 In class 2 we have begun to design and make alien hand puppets.
Threading needles is a tricky business but we are showing a lot of determination and resilience!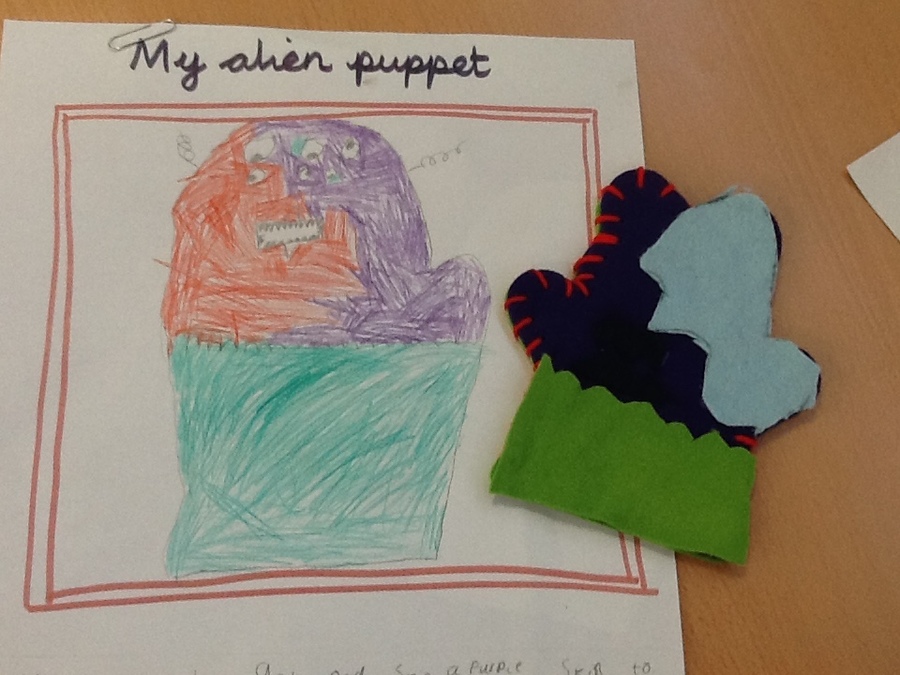 We have used clay to create different textures for our planet surfaces. What do you think of the results? Mrs Twist says,
"Well done class 2."
Street Dance
We have been learning how to Street Dance in our PE sessions. We have been following a set of instructions to create a dance from start to finish. Check out our best dance moves!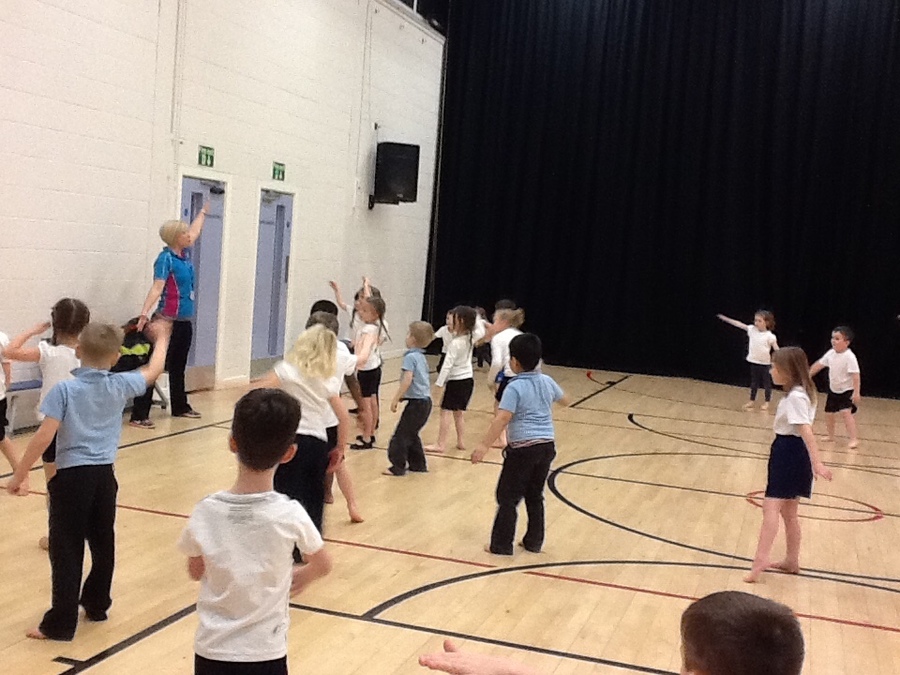 We have been experimenting with creating different textures on a plasticine surface. We used our fingers and pencils to create the planets you can see below.
Class 3 have been starting to learn the desk bells. Can you guess the name of the song?
We had so much fun and learned lots too at the Emergency Services Museum in Sheffield. We need to say a big thank you to John who showed us around, he was brilliant!
Thank you to our fantastic mums and dads who came in to help us with our maths this morning, we loved having you to help us.
We have been measuring in maths this week.
We have been identifying the trees in the woods by their leaves (and having lots of fun too.)
This weeks Singing Stars: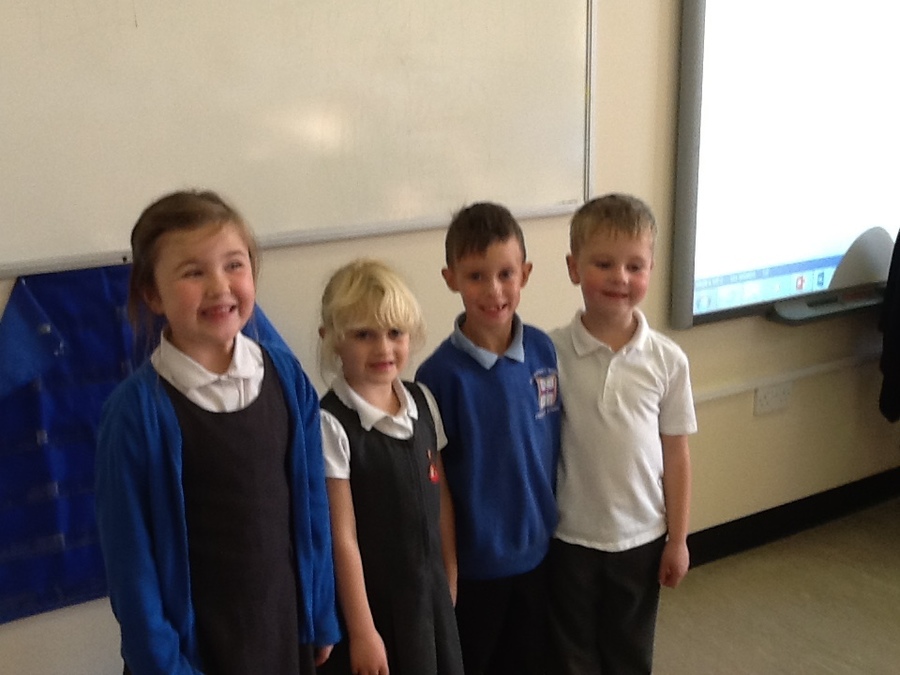 Work has begun on the construction of the chassis of our moving vehicles. Next we will be making the axles. Keep watching!
We have been busy making a moving extreme machine in class 2.
This week's top singers were picking up conkers ready for the Autumn harvest festival.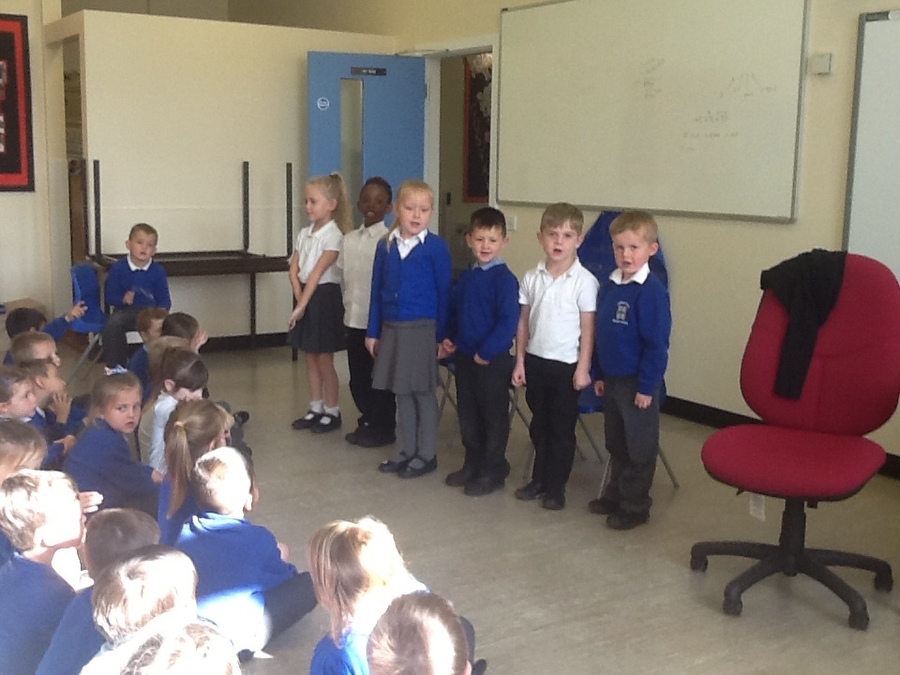 Class two have been constructing extreme machines that could move on or in water! We showed resilience and resourcefulness to develop our ideas. Some groups even combined their ideas. Well done class2.
We have a little warrior in class 2. Watch out, he has just passed his first karate grading and is now a red belt.
Look at who has been a reading star! Well done!
Here is this week's super singers. Well done you 4 for showing everyone else how to sing like a pop star!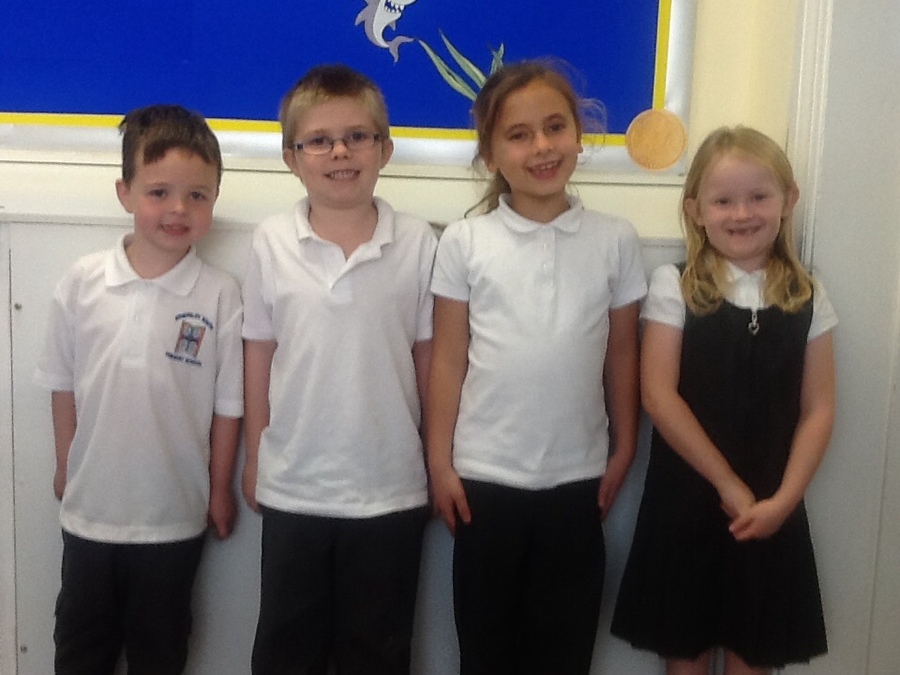 Meet class 1s school council reps.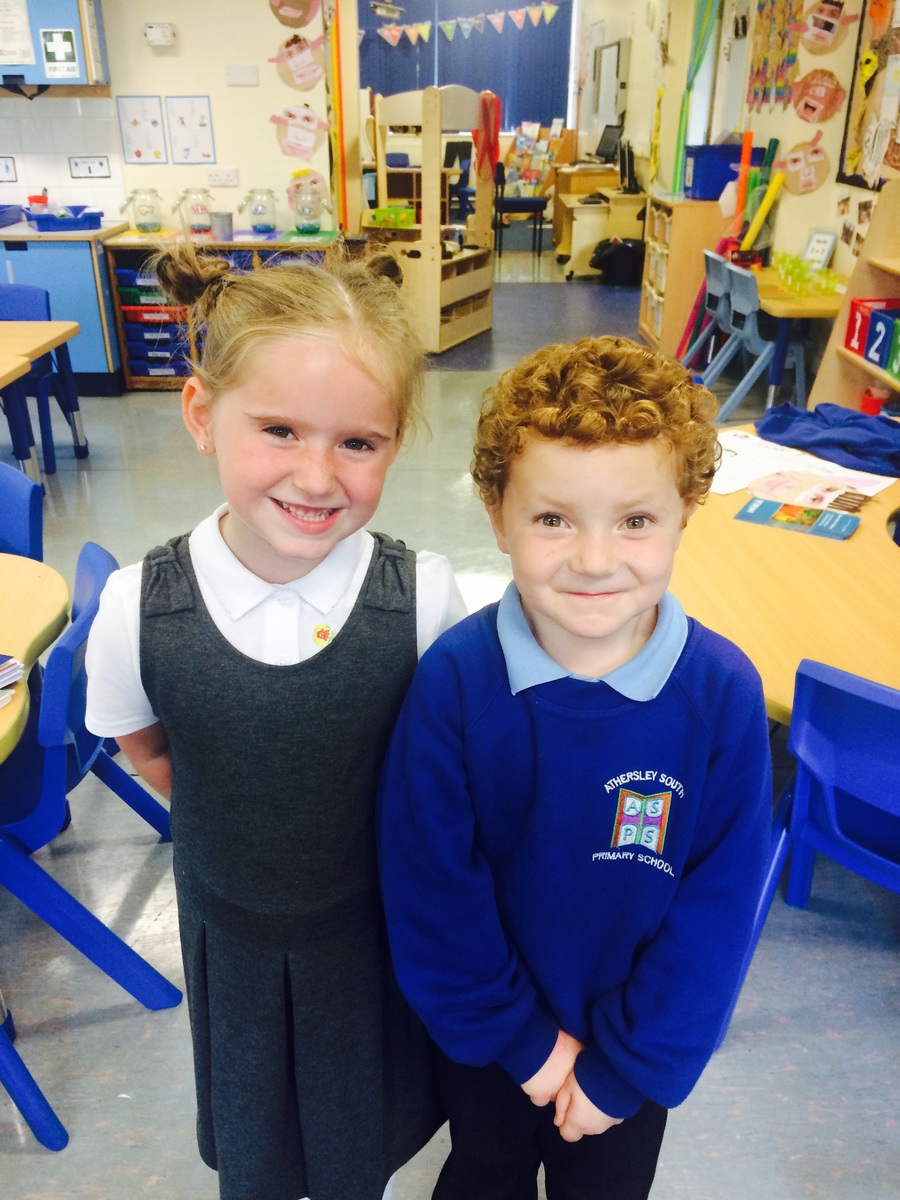 Can you spot our fantastic pirate ships from before the Summer Holidays? We had lots of fun being pirates! Arrrrgh!