Welcome to key stage 2.
Read all about what we have been doing in classes 4, 5, 6, 7 and 8.
We have been learning how to attach pieces of clay using cross hatching and slip.
In Class 5, we have been finishing off our epic Greek Theatre masks...we've had lots of comedy and the children have created some incredible designs based upon a Greek God or Goddess of their own choosing. They have worked incredibly hard on these designs and it shows in the quality of their work. Well done Class 5!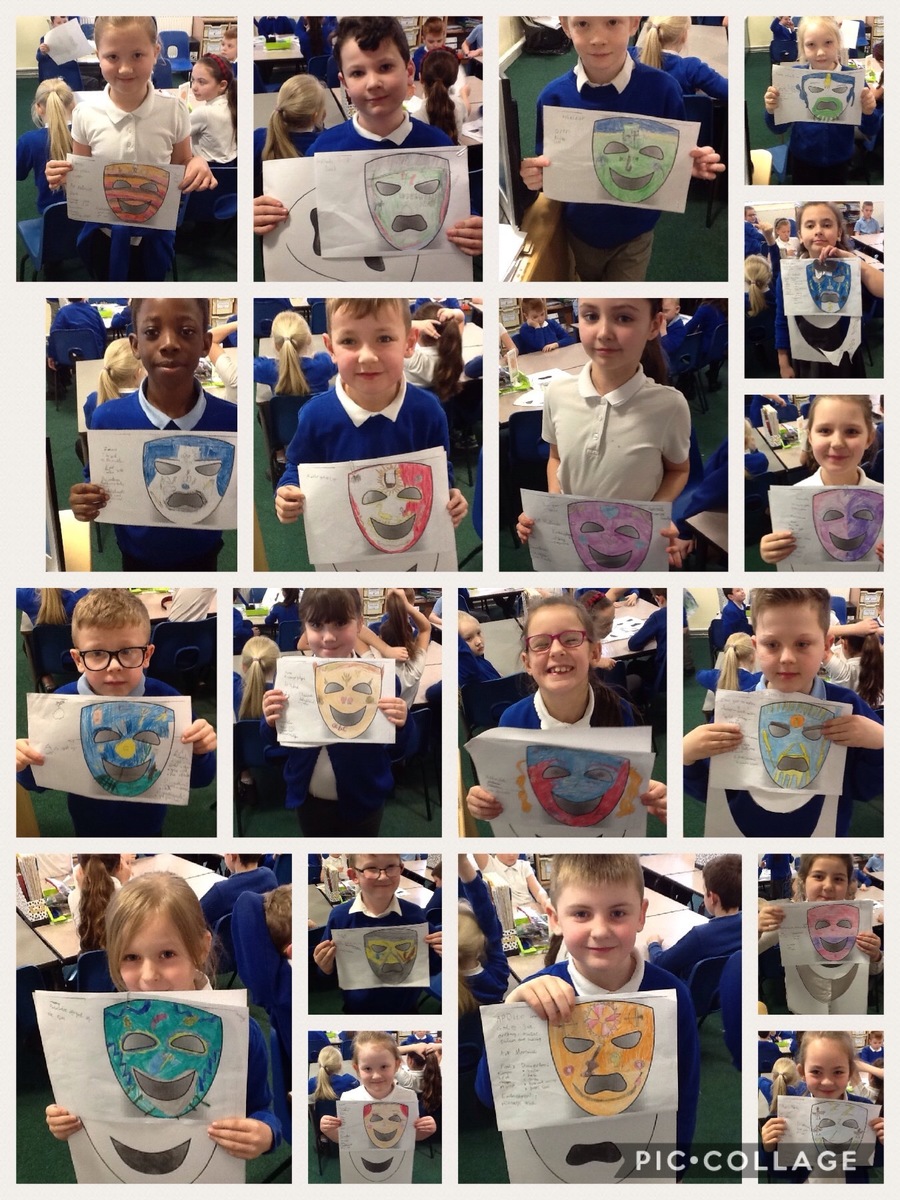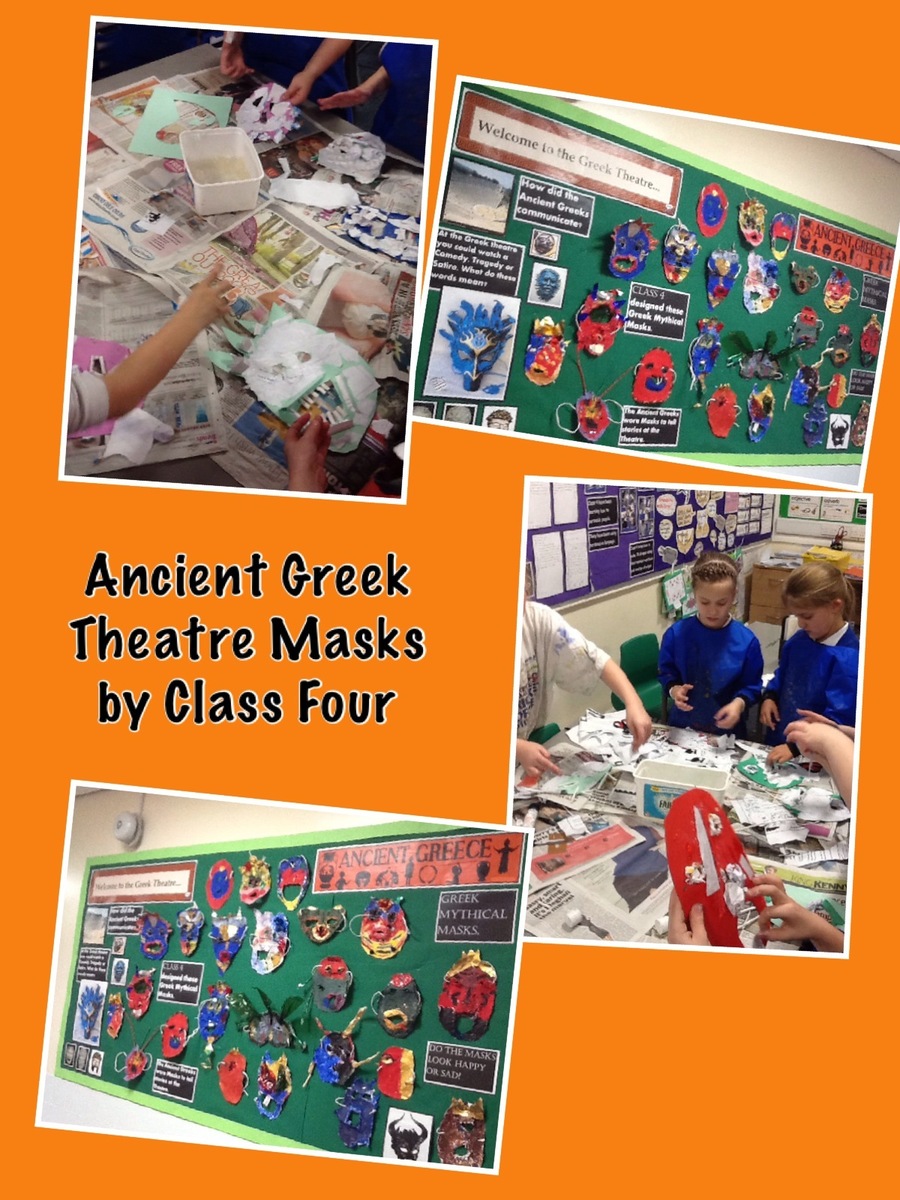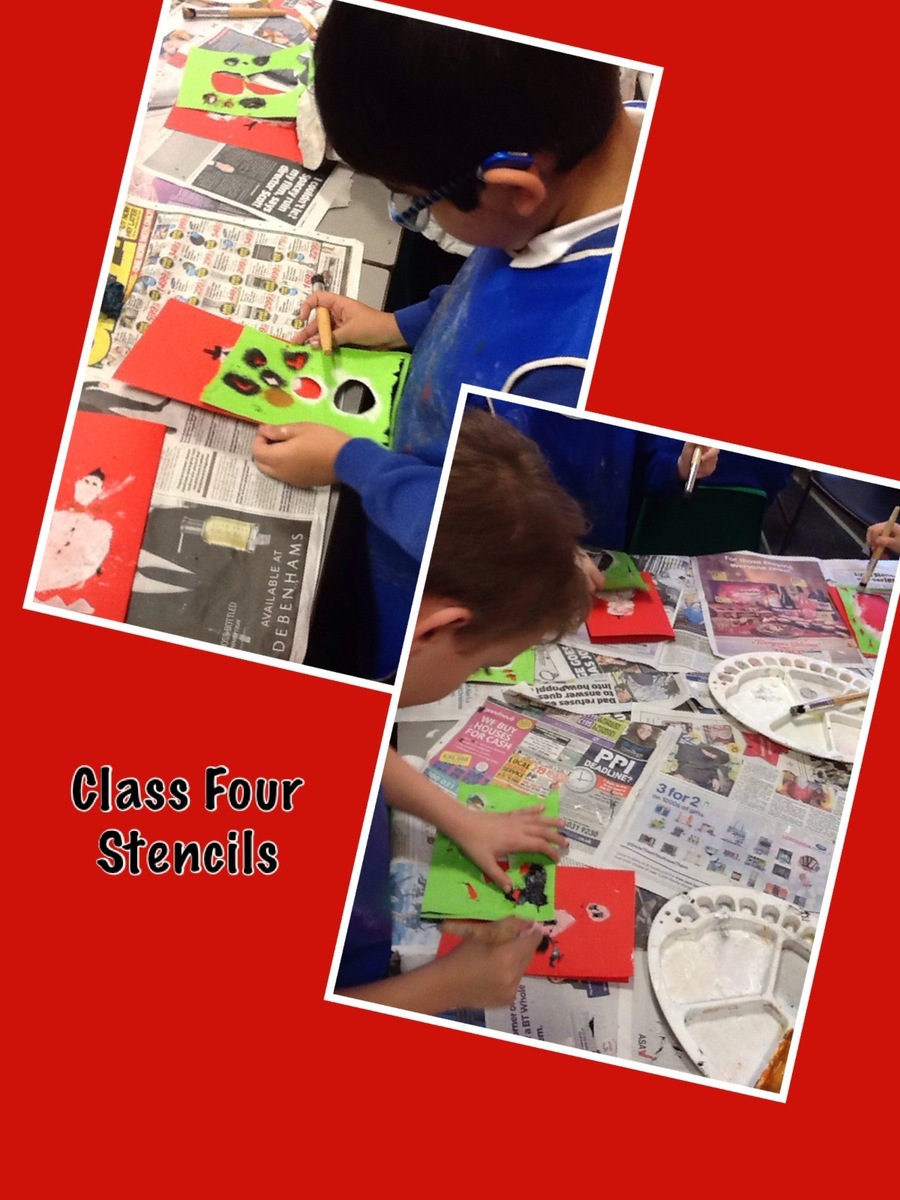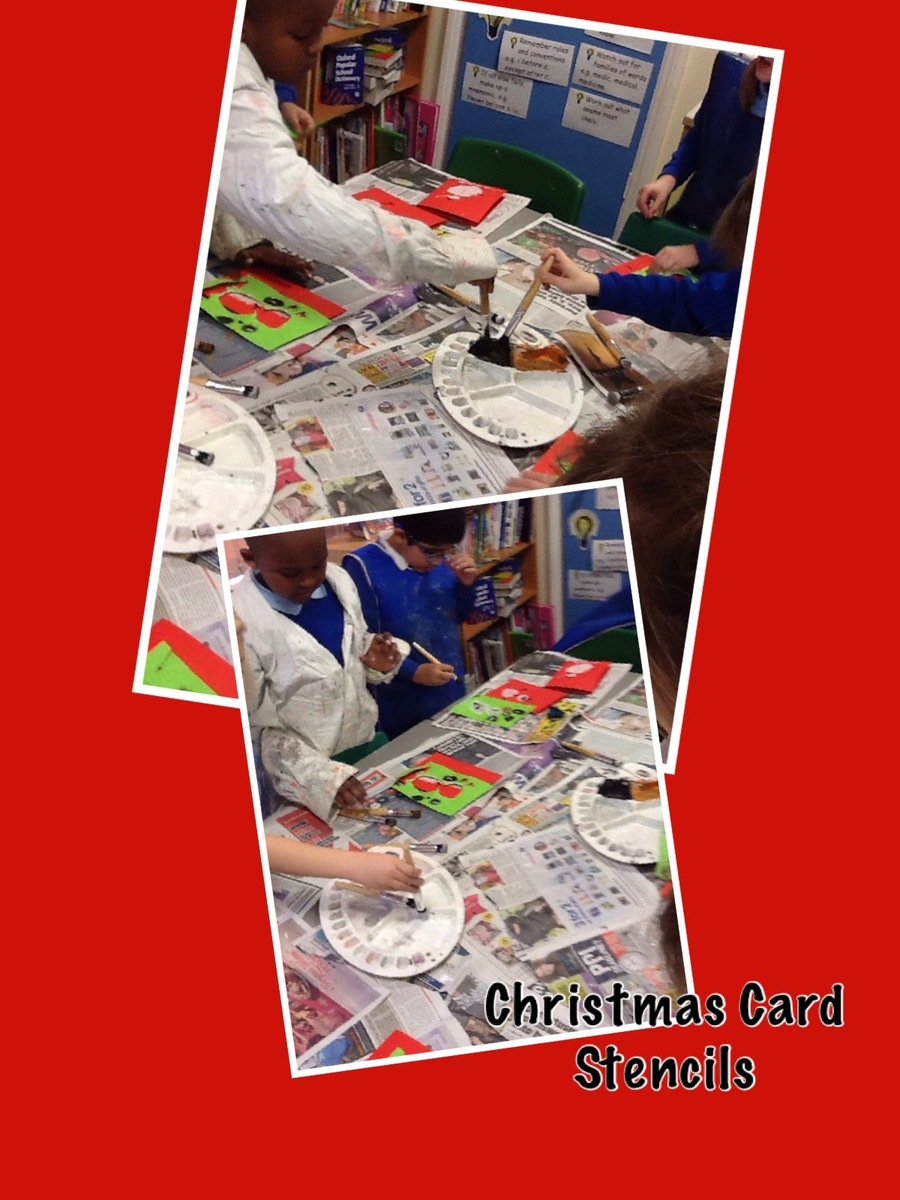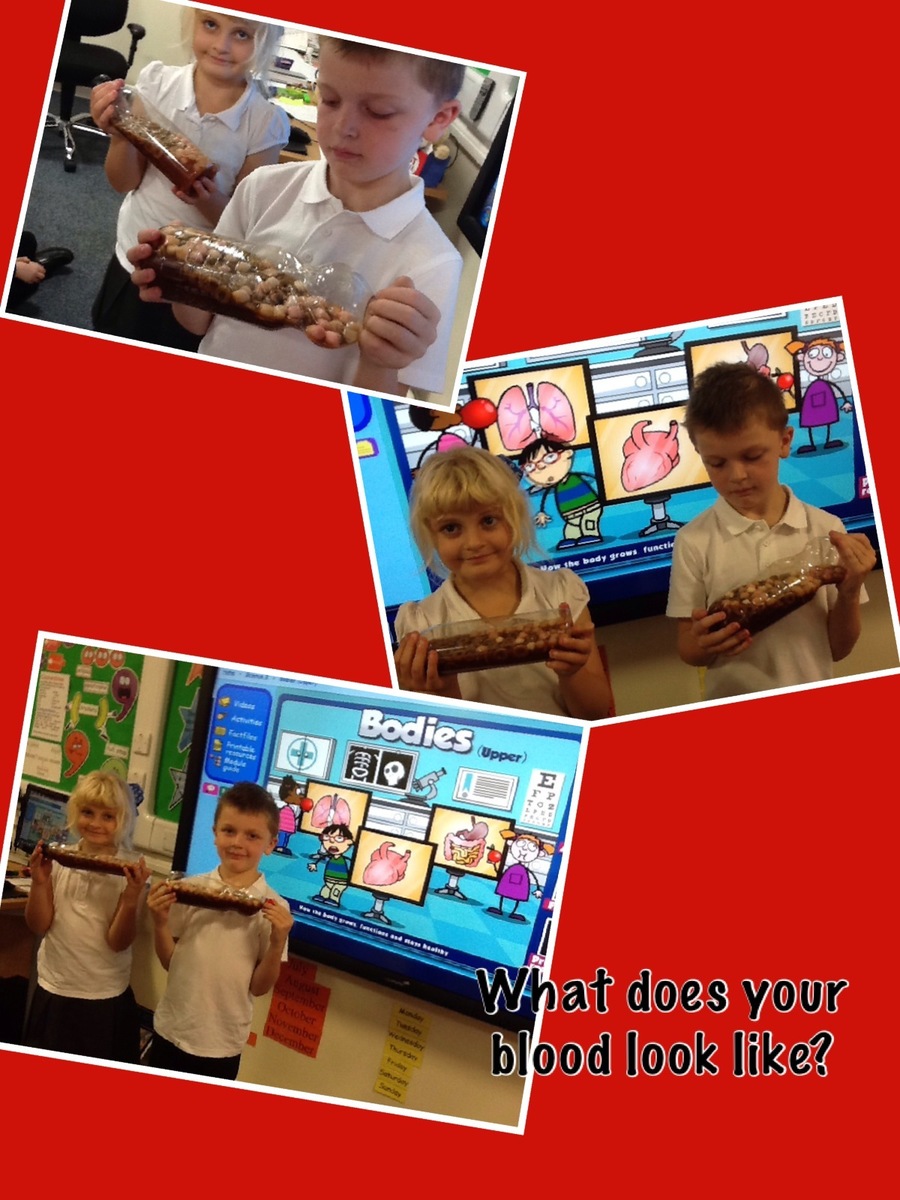 Christmas comes but once a year!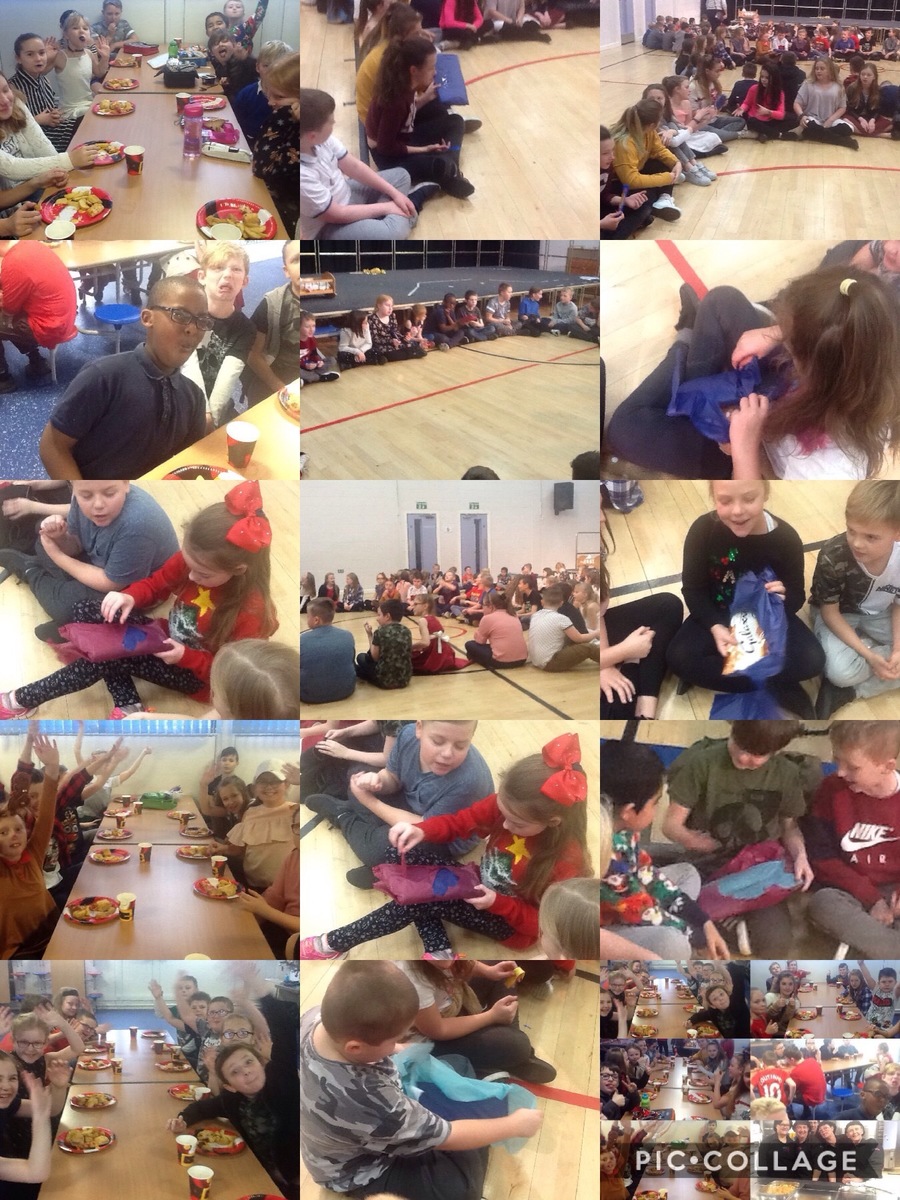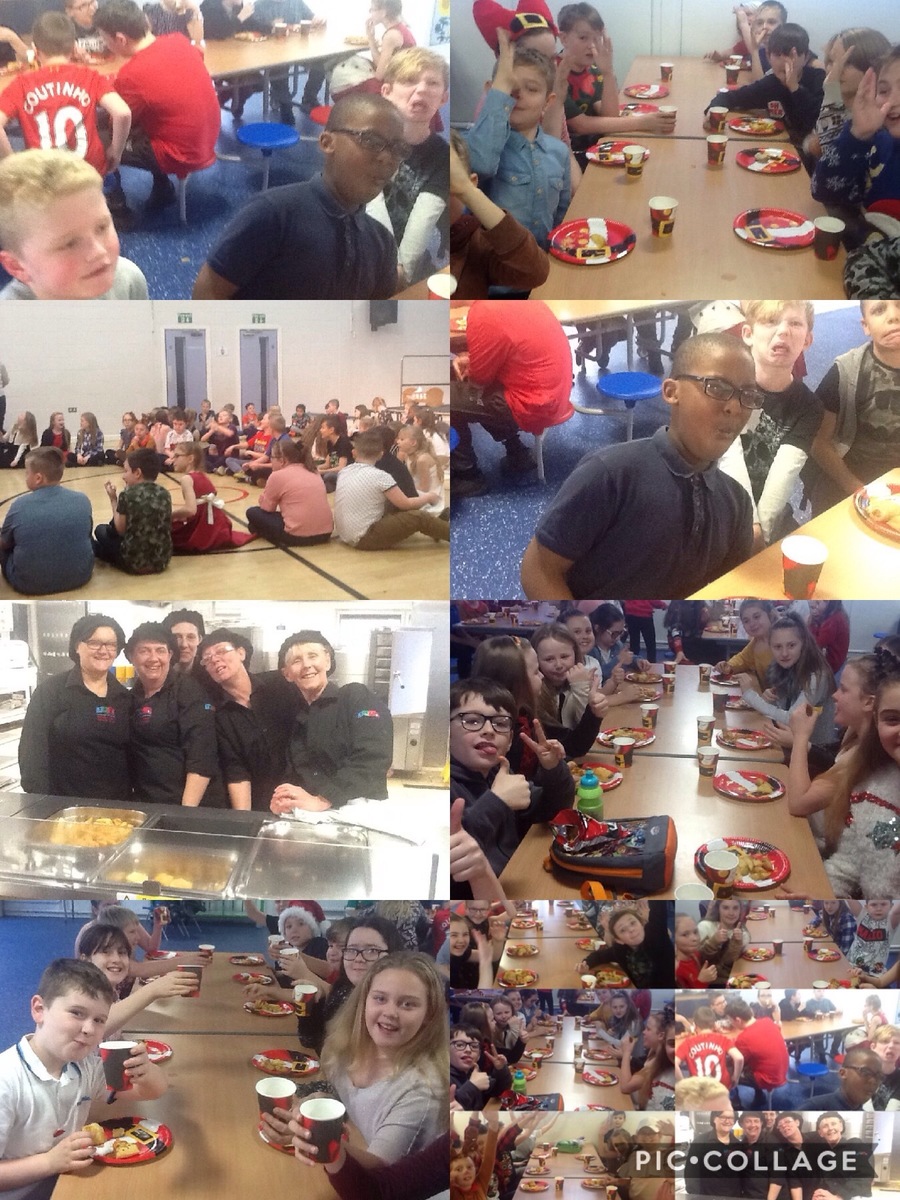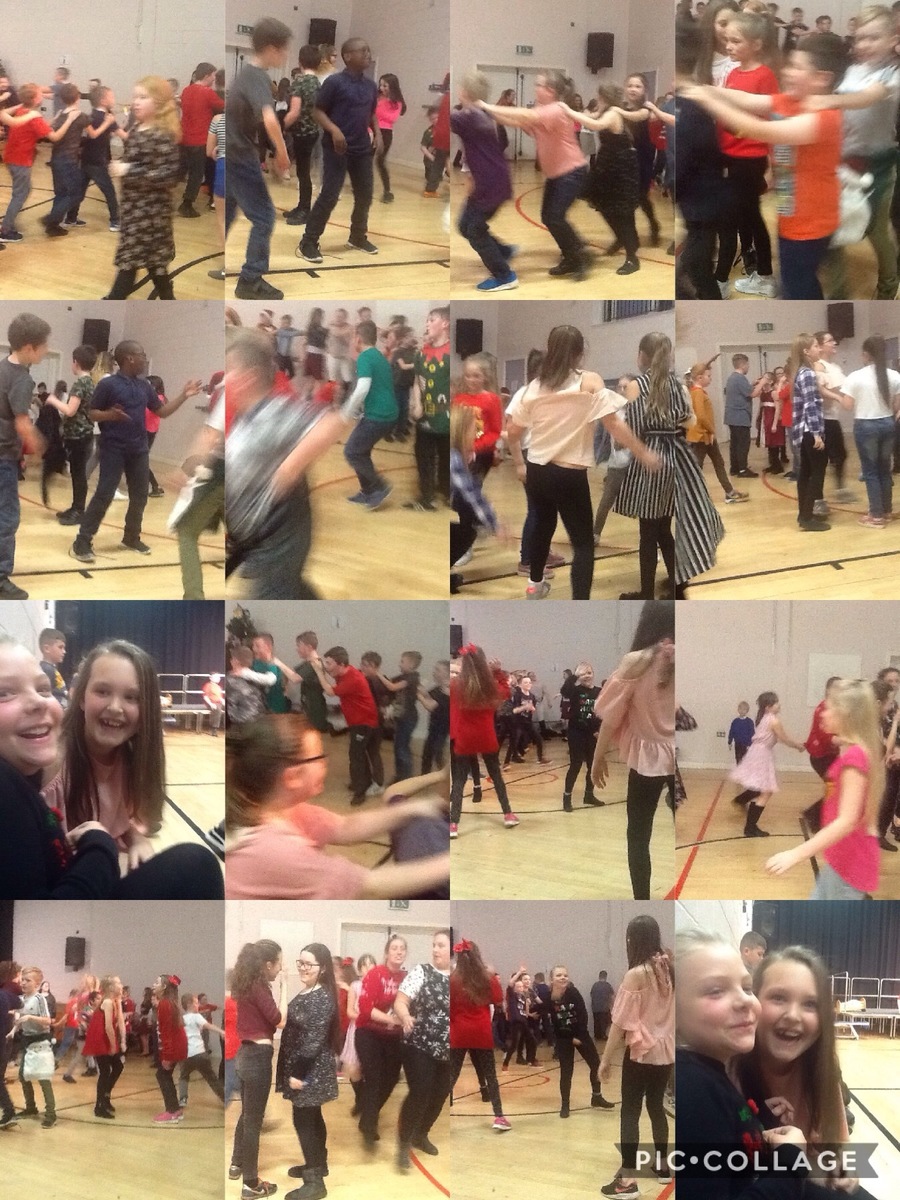 Class 5 have been working extremely hard in the week up to Christmas creating some beautiful snow globe calendars with themselves trapped inside. We all thought it would be lots of fun being stuck inside a snow globe! Our class has also made some super snowmen Christmas cards for their lovely families. What a fantastic term we have had in Class 5! Can't wait to see what we achieve in 2018.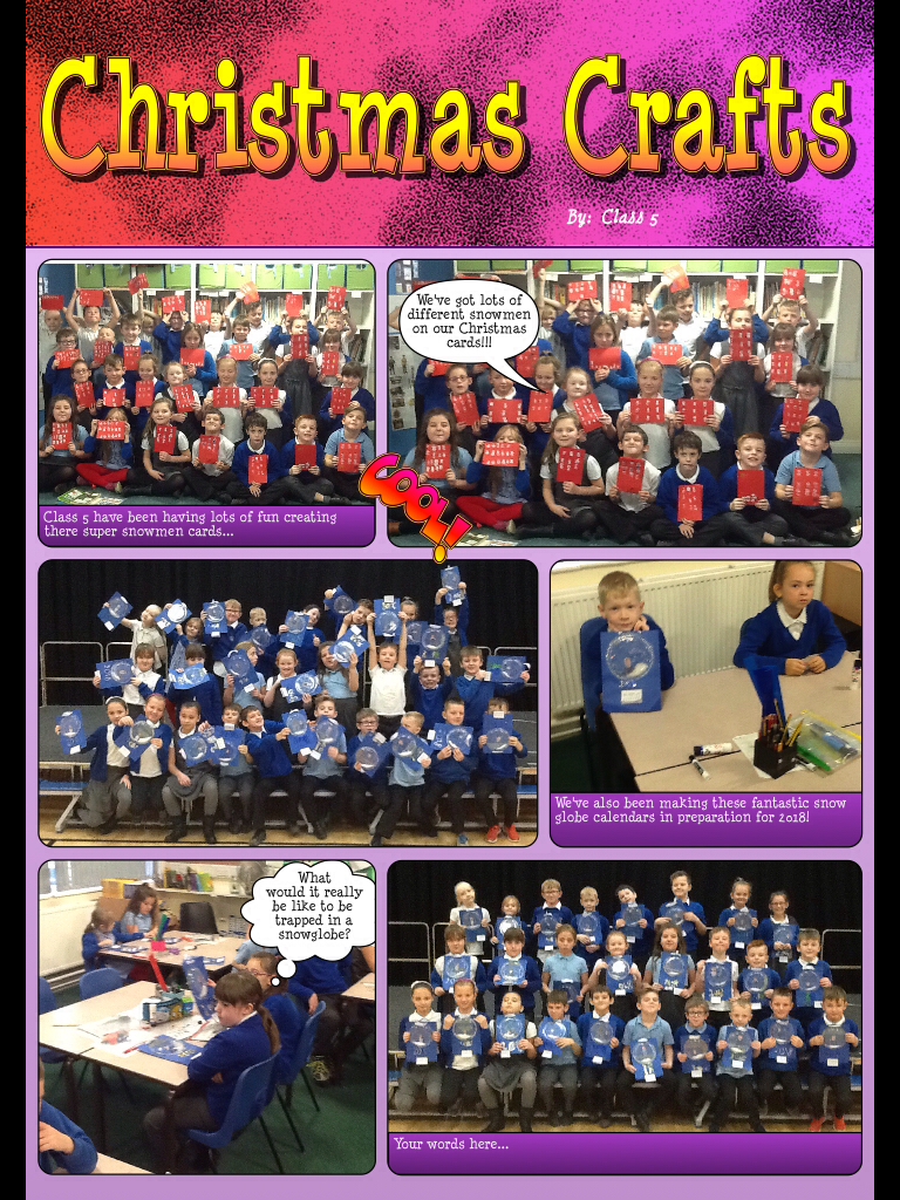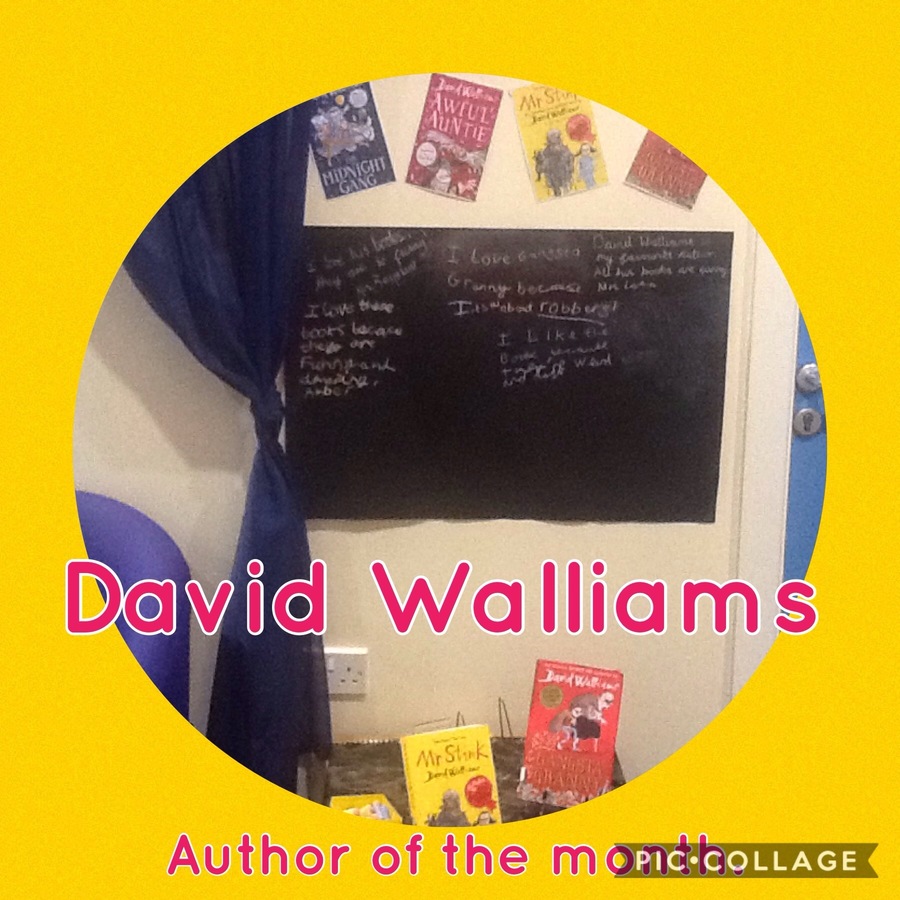 Take a look at our trip to Crucial Crew. All the Y6 children travelled to Rotherham and when we arrived, we were split into two groups. Throughout the day, the children were put in different scenarios which involved: a court room, internet safety, road safety, travelling on public transport and what to do in a house fire. The day was fantastic and the Y6 children learnt so much in terms of how to keep themselves and others safe.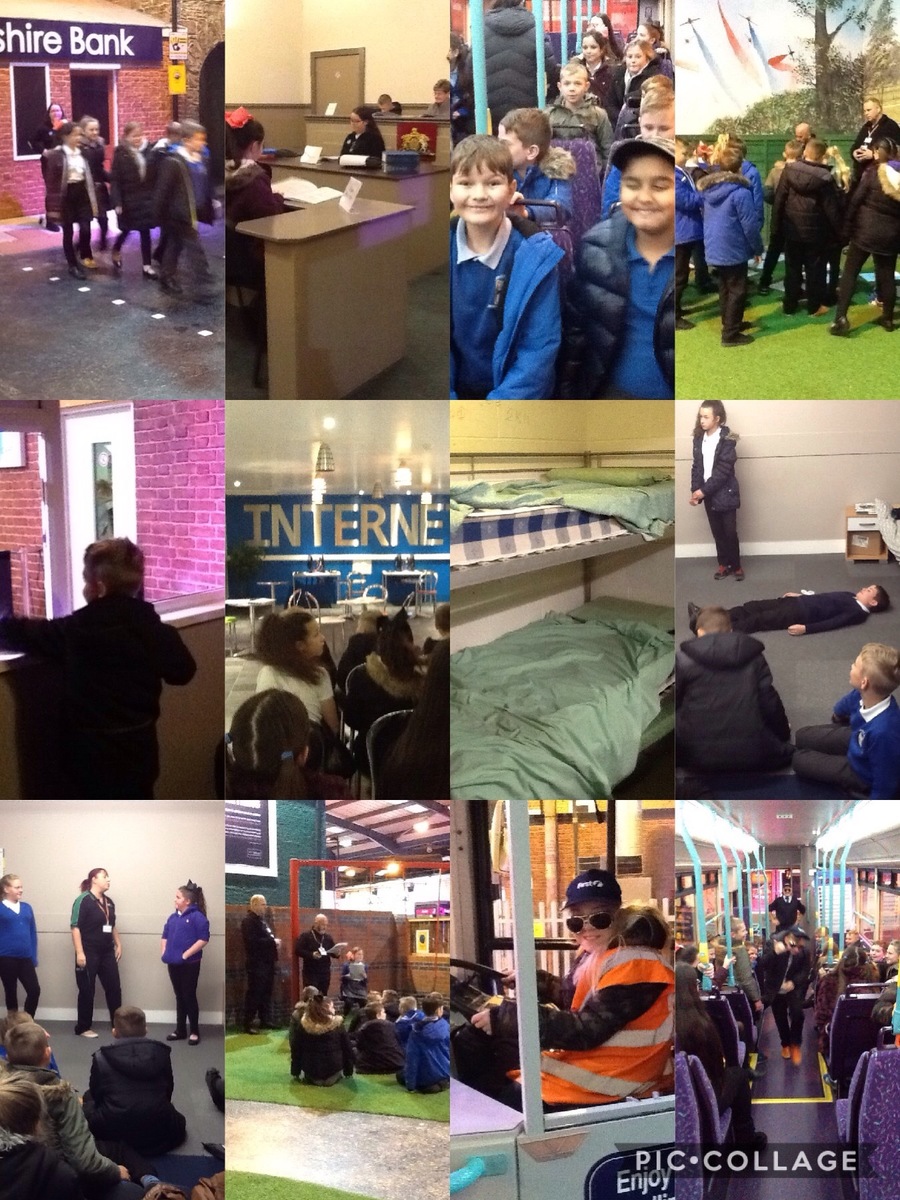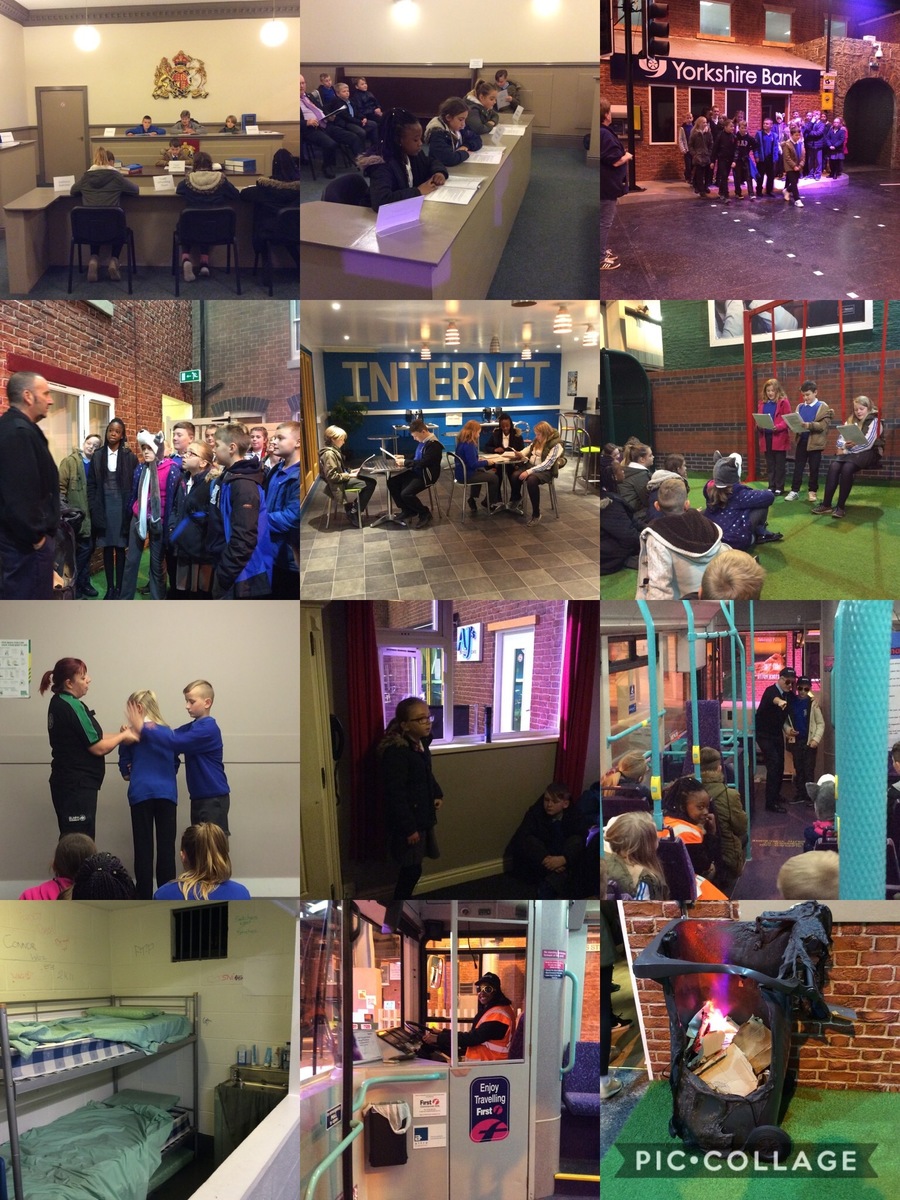 Take a look at class 8 preparing their pasta salad. It was delicious!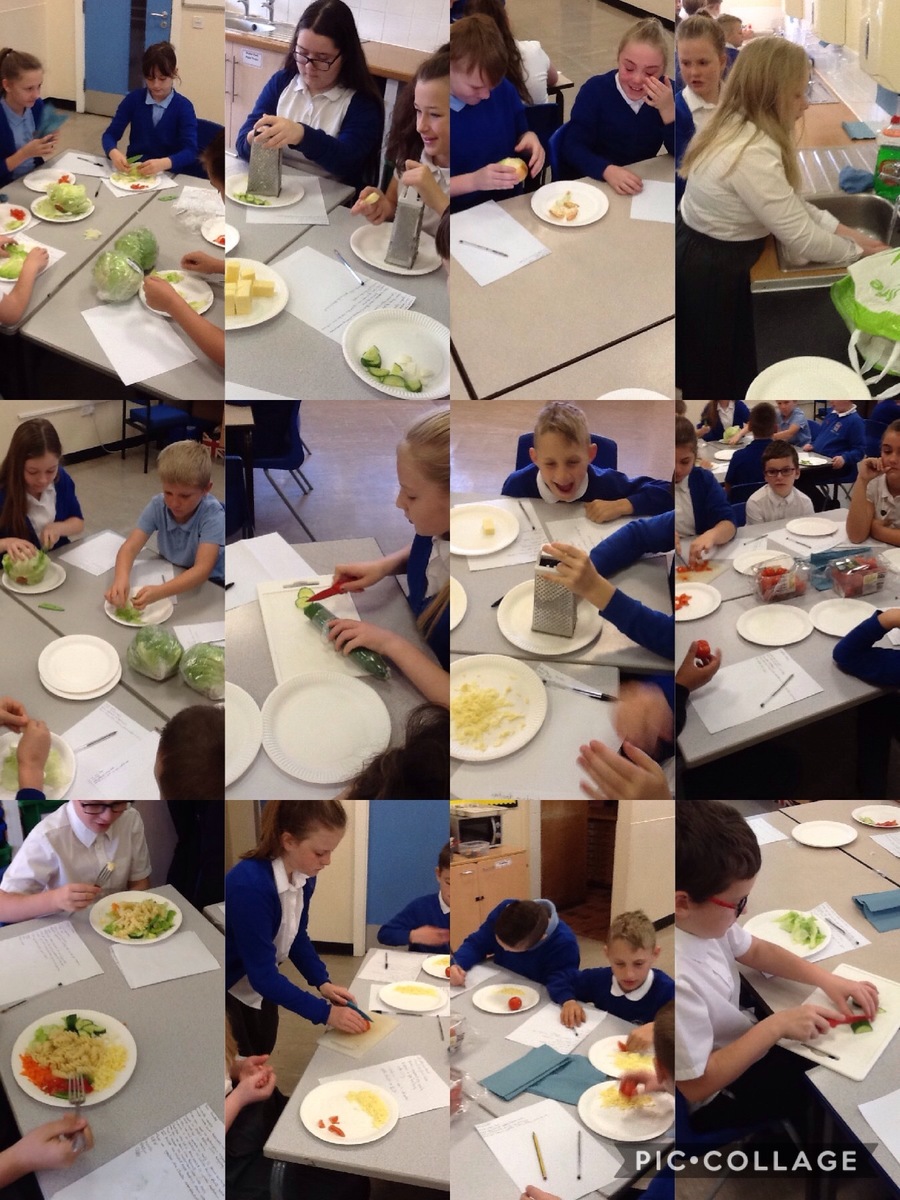 Class 5 had to complete the triangle tower task. They had two pieces of paper (one was for the base and one was for the tower). They could only use triangles to build the tower and it had be free standing. It was a tricky task so they had to be resilient and they also had to co-operate and compromise.
The 'Triangle Tower' task winners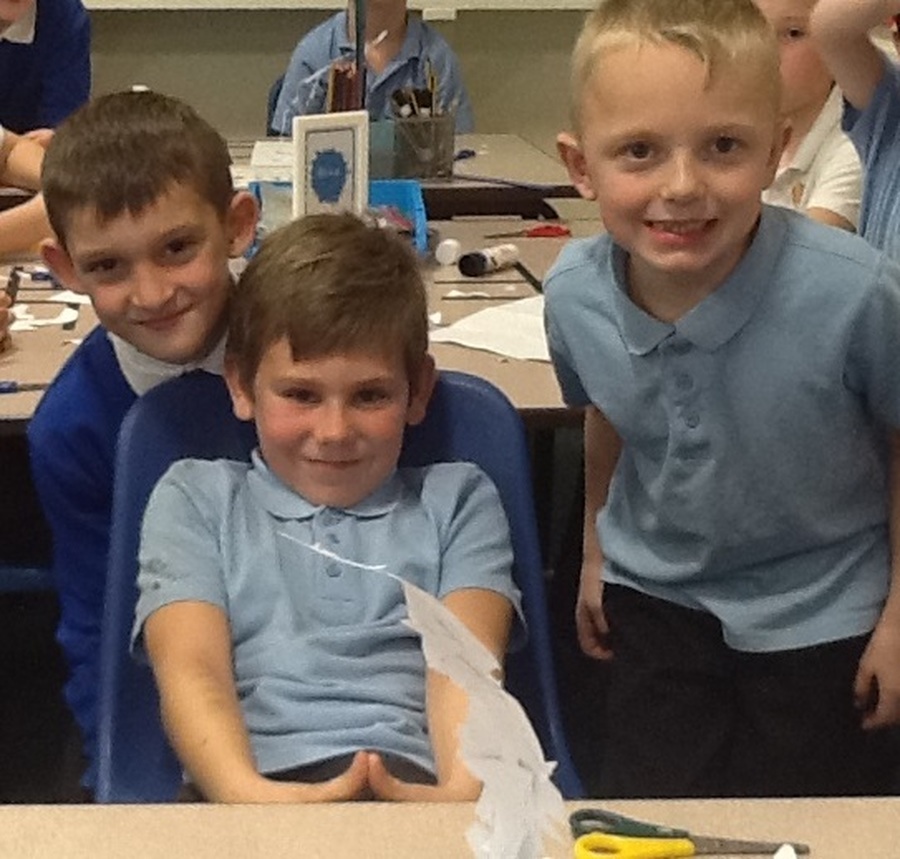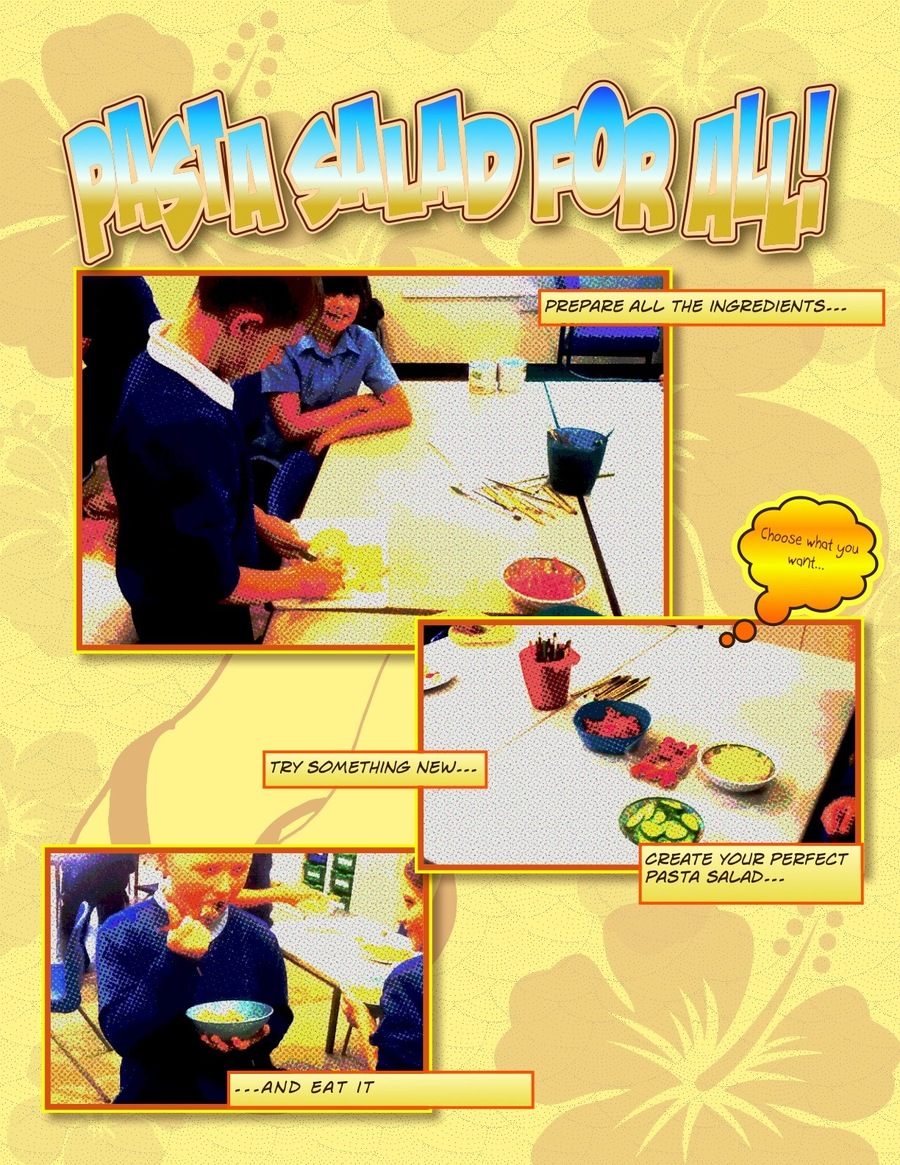 Maths learning morning
We would like to say an enormous thank you to all of those parents who came to join us in our maths learning morning today. It was fantastic to see you. The children love to show you what they are learning and just how good they are at maths. We were using all our maths skills to work out the price of holidays, our shoe sizes and ages.
Maths is magical!
Year 5 children have been learning to play percussion instruments every week. Their skills are improving every week (and they love it).
In maths, Class 5 have explored the fascinating world of Roman Numerals. We worked as a whole class to create a clock using only roman numerals. Did you know roman numerals were carved in stone? This is why all of the numerals have straight edges so that they are easier to carve. We have had so much fun and the children really enjoyed our practical lesson about making these numbers. What brilliant numbers they are!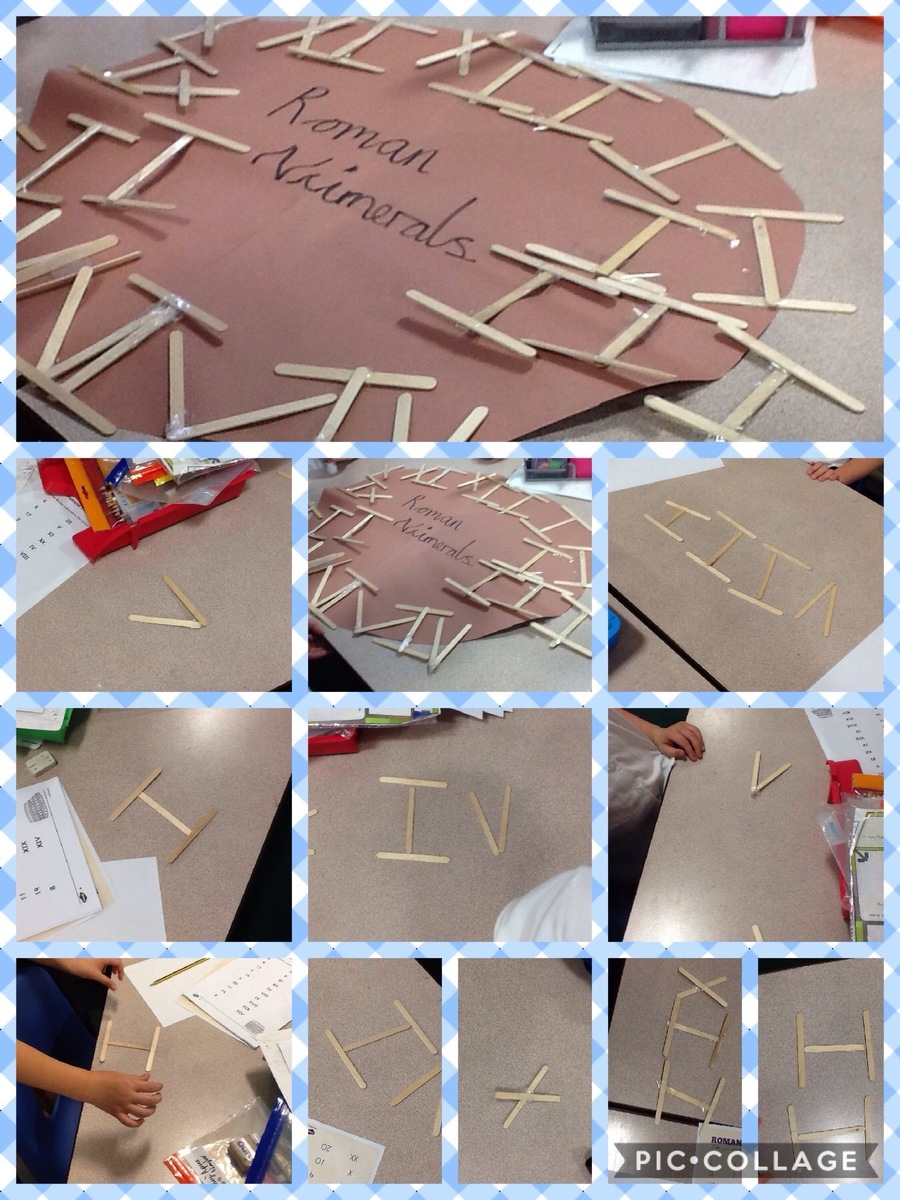 In Class 5 we have been using our scientist skills to look at the components of blood within the human circulatory system. In groups, we made blood using different equipment to better understand the cells within the blood. Red blood cells, plasma, platelets and white blood cells really are incredible. What fun we had!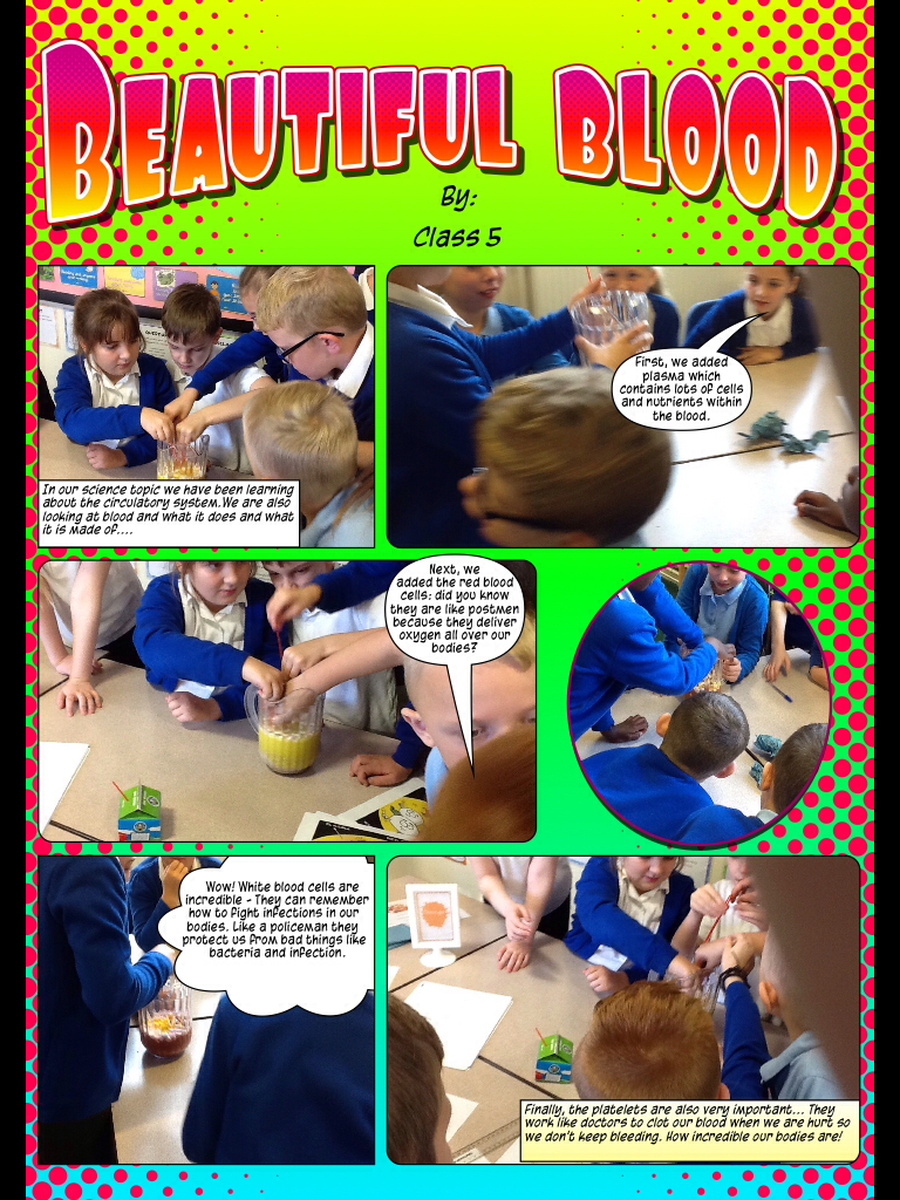 This term, in our science lessons, class 8 have been learning all about the human body and the different systems such as the skeletal system, circulatory system, nervous system and the respiratory system. Whilst looking at the respiratory system, we decided to carry out an experiment on lung capacity. To do this, every children took one deep breath and blew up a balloon. We then measured the balloon in cm to see which child in class 8 had the biggest lung capacity. However, when completing a science experiment, it is really important to make it as fair as possible so this is something as a class, that we really had to think about. After the experiment, we then wrote it up in our topic books. ...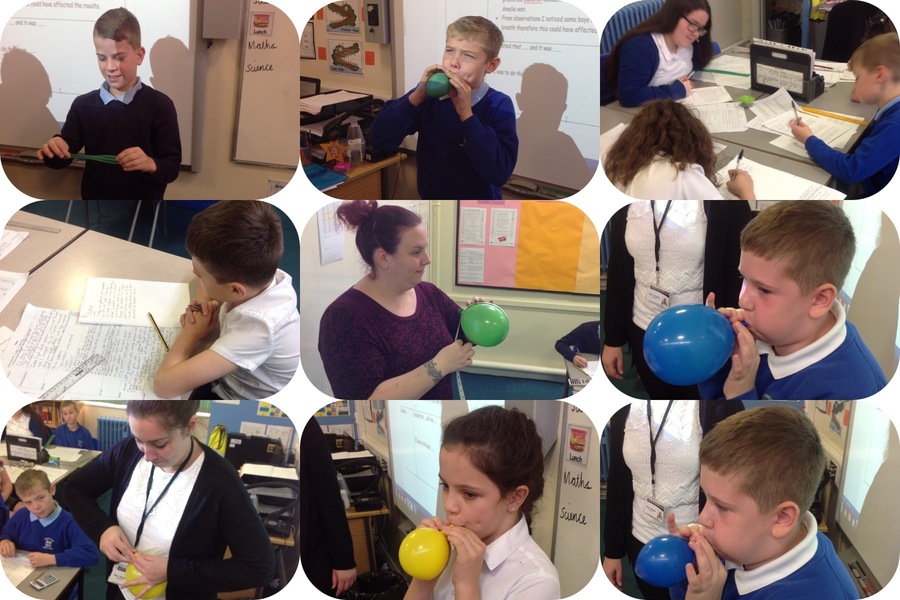 Miss Stanley's maths set have been learning to order fractions. In order to do this, we have found it easier to convert fractions in to decimals and then order them. We played the game three in a row and we really enjoyed playing it. Here are some photos to show off our amazing learning.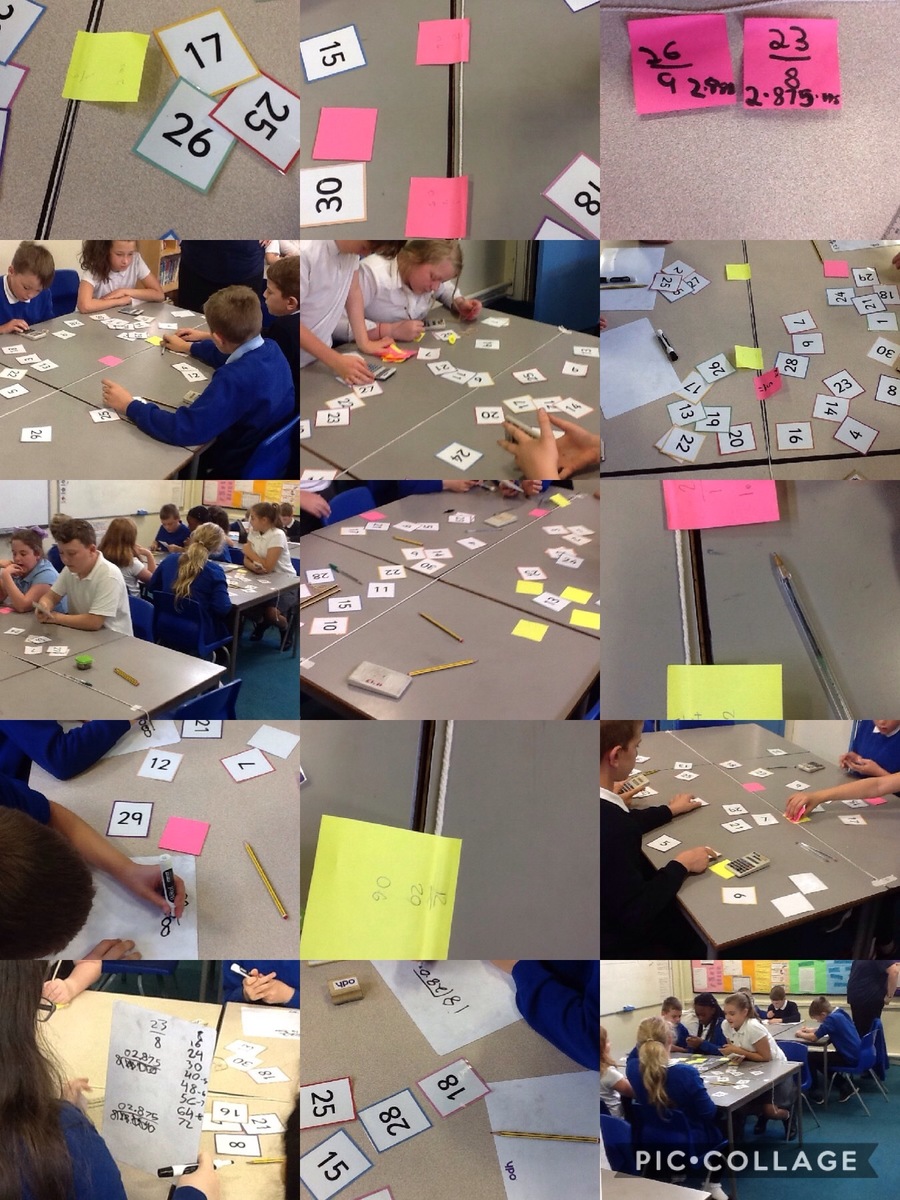 Class 7 thoroughly enjoyed making 'blood' yesterday.
We used: pineapple juice, marshmallows, strawberries and sprinkles to represent the four components of our blood.
We learnt that most of our blood (55%) is made up of plasma, which is mostly water but also contains nutrients, hormones and proteins.
We also found fascinating blood facts to record in our topic books.
Did you know 2-3 million red blood cells are made every second in the bone-marrow?
Pester Power- Class Four have been learning about the 'Art of Persuasion' in Literacy.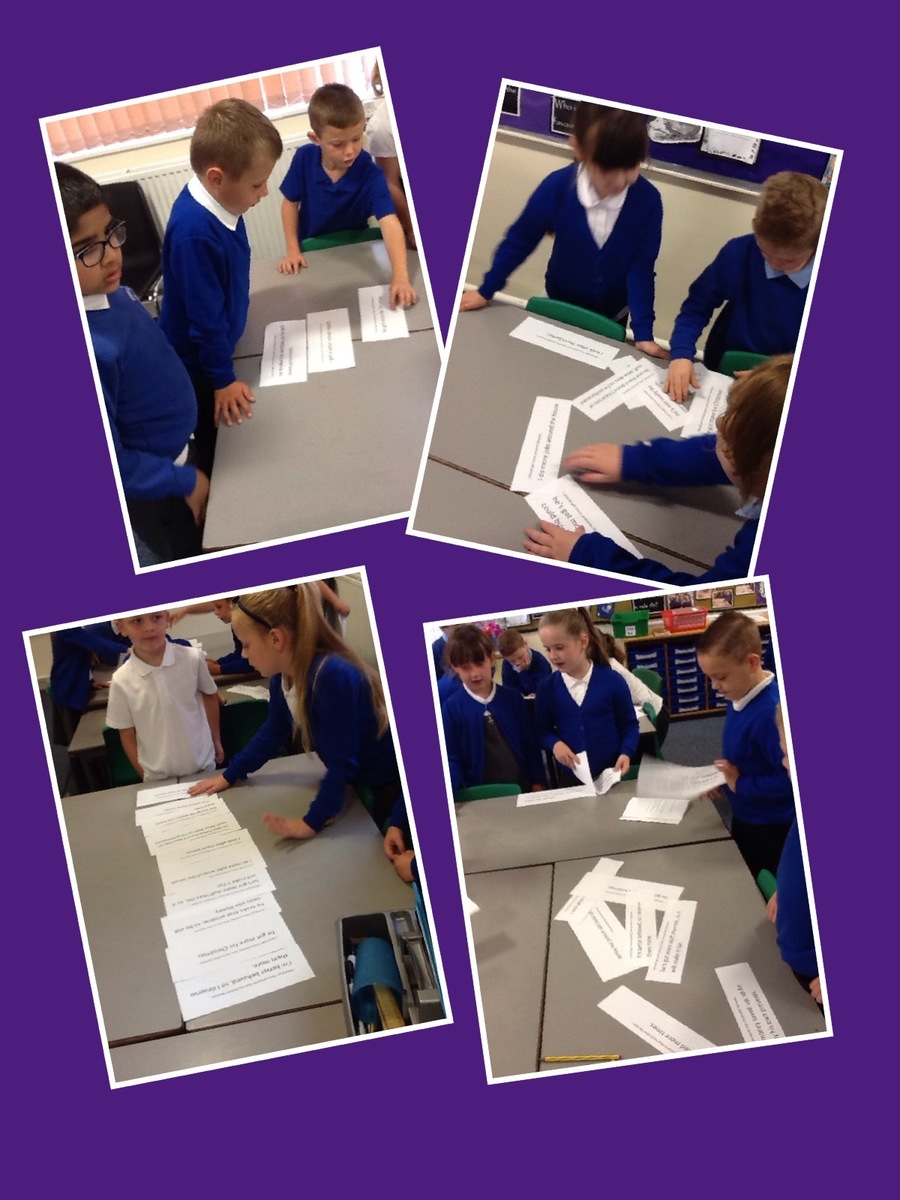 Class Four have been making 3D shapes. Can you name them? They have also been playing 'Shape Guess Who?'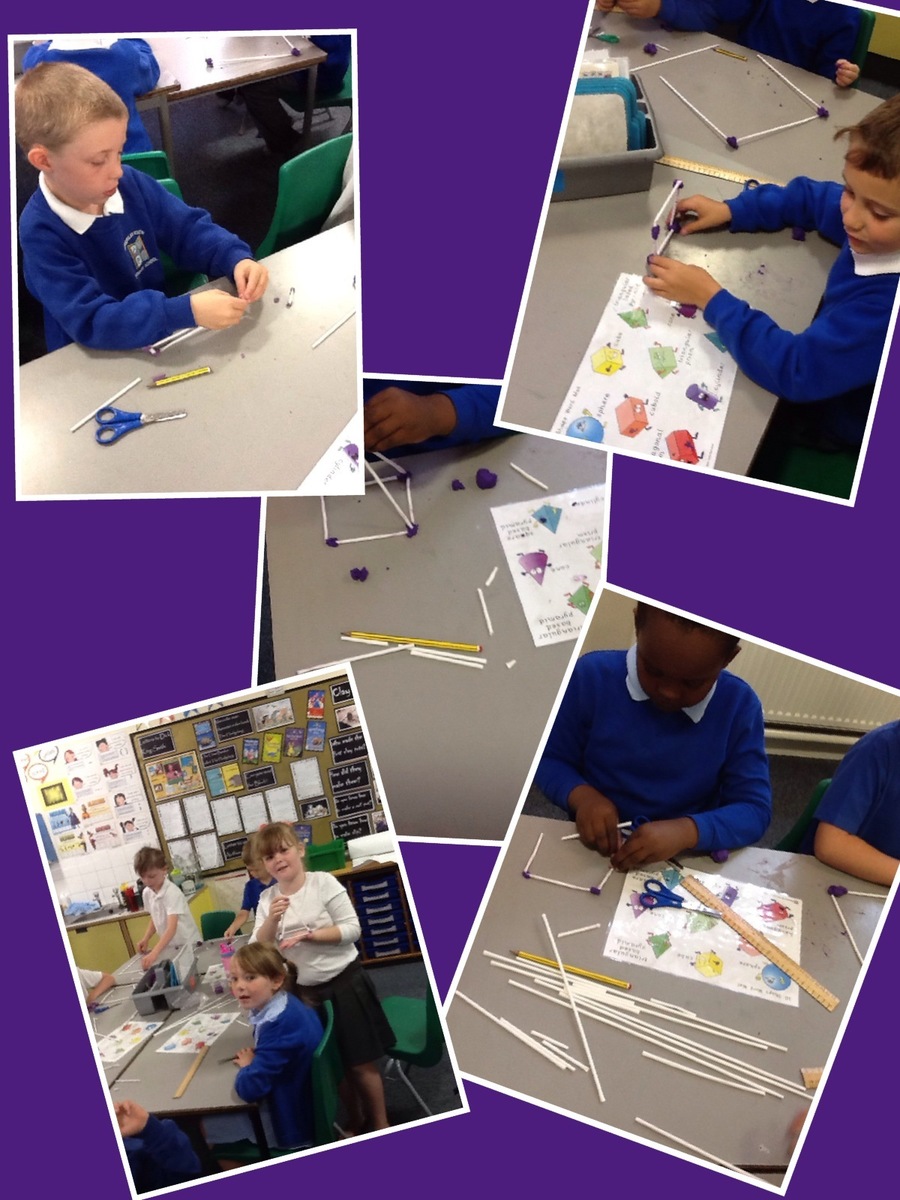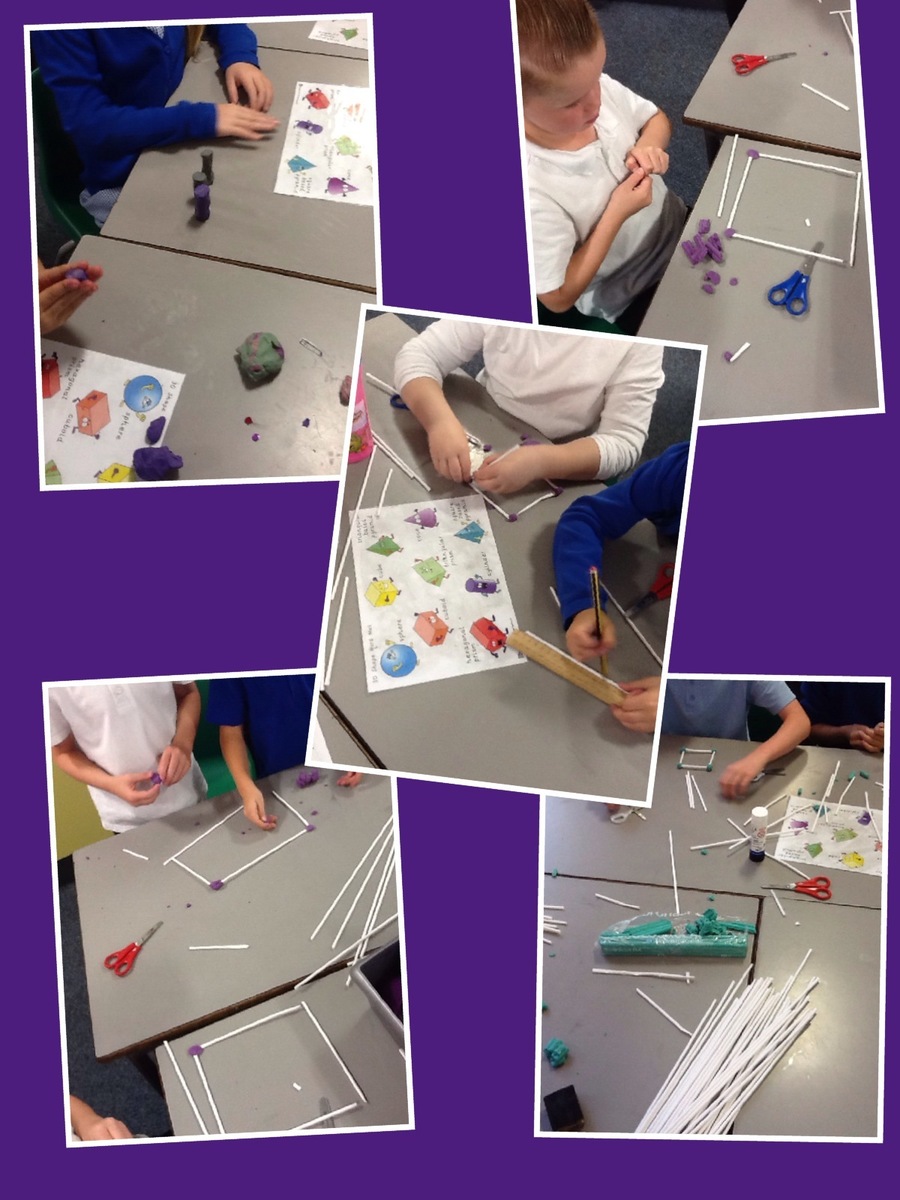 After an exhausting PE session learning new football skills Class 7 were able to relax and enjoy reading a book in the library.
All of our hard work planting and tending our vegetable patch has paid off!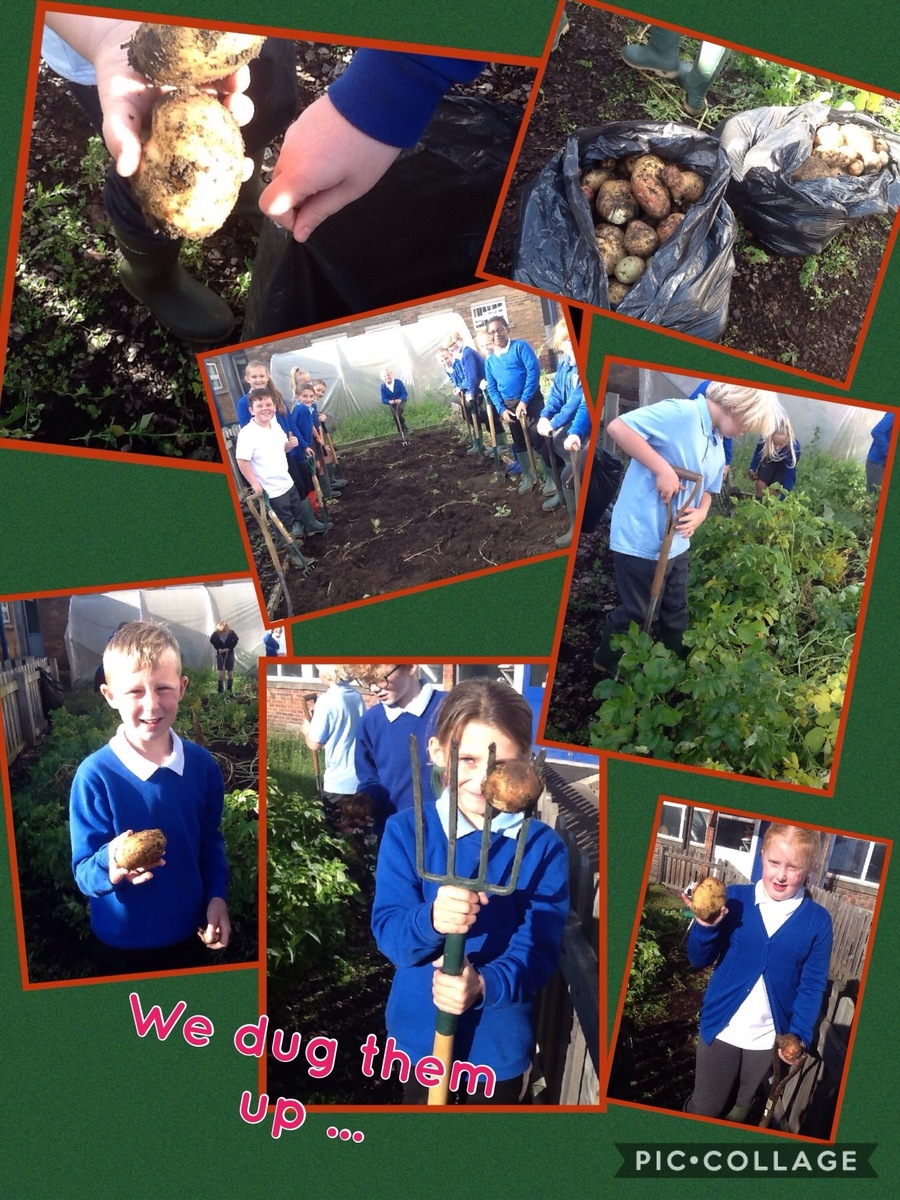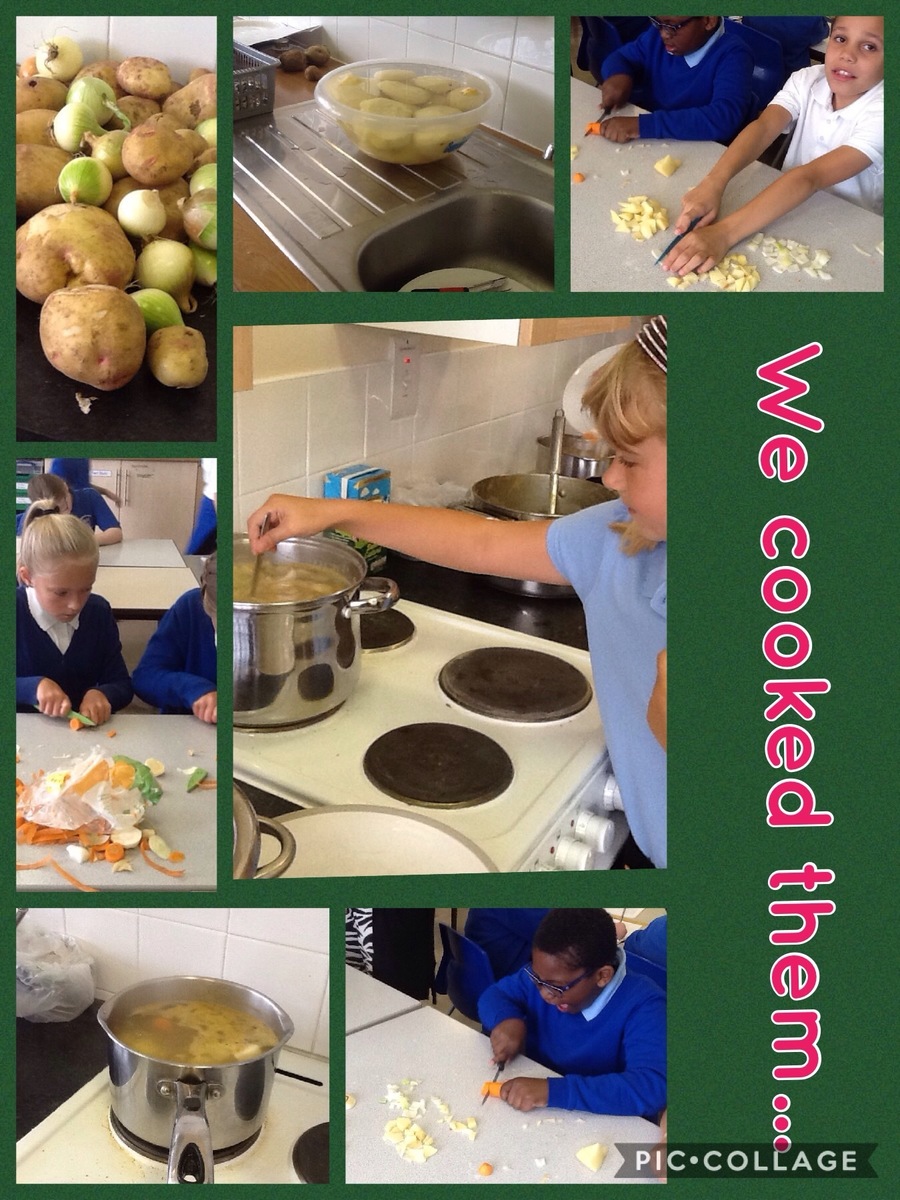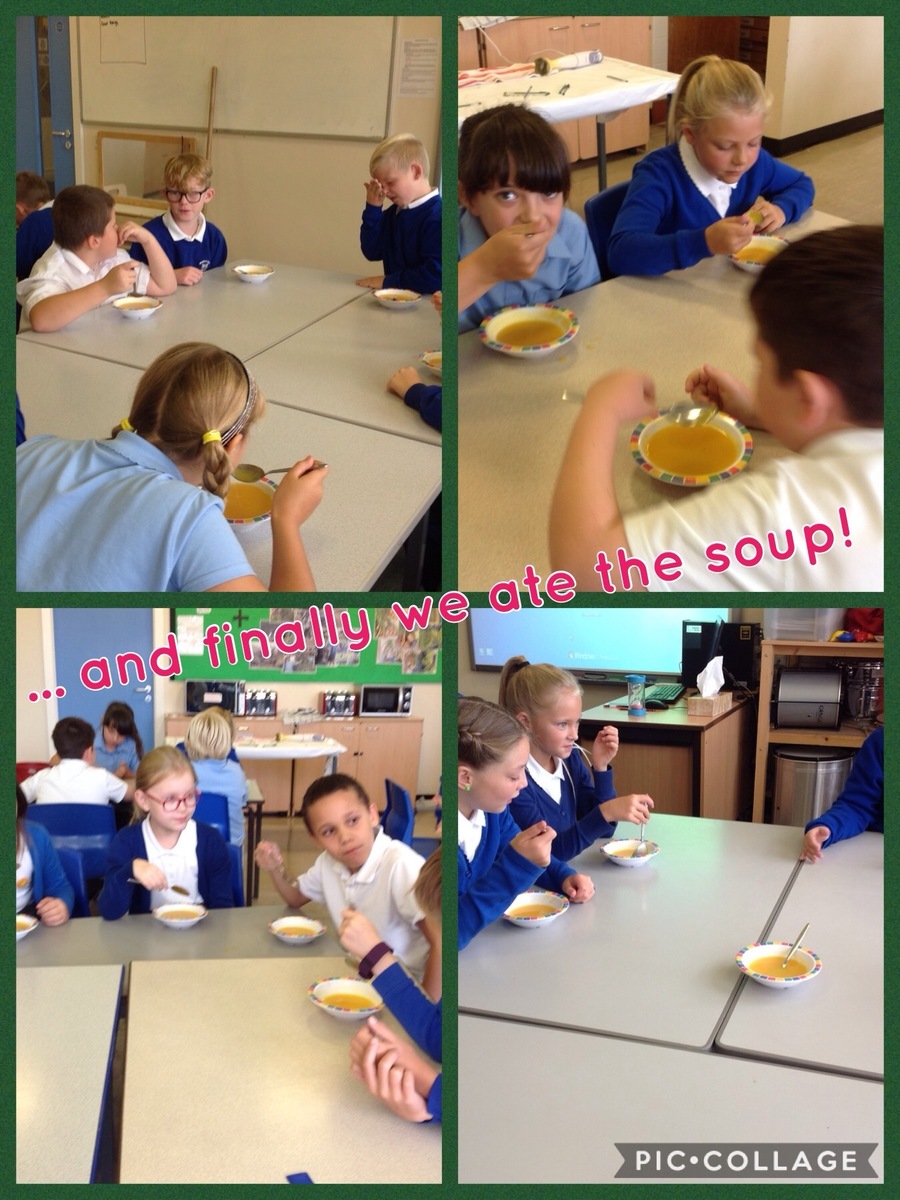 Class 6 have visited our school library for the first time this term. GETTING HOOKED ON A BOOK IS BRILLIANT.
In PE we are learning loads of new football skills with Mr Gorner. This week we have been practicing our turns.