See all the Sports news pre-September 2019 below!
Sports Page
Meet our amazing KS1 superstars. This afternoon they have been crowned KS1 Athletics Champions - what a fantastic achievement!! Well done!
Wow, wow wow!! What a performance today from the Y3/4 children at the Athletics final. Some tremendous invidivual performance, a great team effort adn a second place finish. Well done to these super silver medal winners!
Another great tournament today in beautiful sunshine ;) as our Y5/6 rugby team won every game in the league then won the final 5-1! Everyone played their part in a great team effort! We will now go to the Barnsley finals in a few weeks time!
Gold and silver today at our Y3/4 Multi-Skills Tournament! Once again we had pupils who were participating in their first ever tournament and they did brilliantly!
Back to winning ways with our tournament teams as today our Y3/4 Team won the dodgeball tournament at Netherwood. Our second team came fourth.
It was a brilliant atmosphere and everyone was as honest as they could be and went out by themselves when they got hit! A great day and a great tournament to be involved in.
Our Y3/4 basketball team came so close to making it through to the South Yorkshire Finals in Sheffield as they finished 3rd in the tournament! They did beat the eventual winners in the league matches but came just short in the end!
Congratulations to Class 2 and Class 6 for being awarded with the sports trophies for this half term.
Not only did they demonstrate great PE skills, they showed teamwork, great team spirit and fantastic listening skills. Well done!
Despite some controversy, issues with the scoring and some less than sportsmanlike behaviour from some of the other teams, we are pleased to report that our Y5&6 children once again made us feel exceptionally proud at the dodgeball tournament today. Their behaviour and effort was exemplary and one of our teams came joint first in their league while the other team came second in their league. Well done everyone! Thanks too to Mr Gorner and Mrs Walton for supporting and encouraging the children too.
Another great tournament today as this time our Y1/2 relay athletes did us proud again. Out of 28 teams, we came second and third..another great achievement!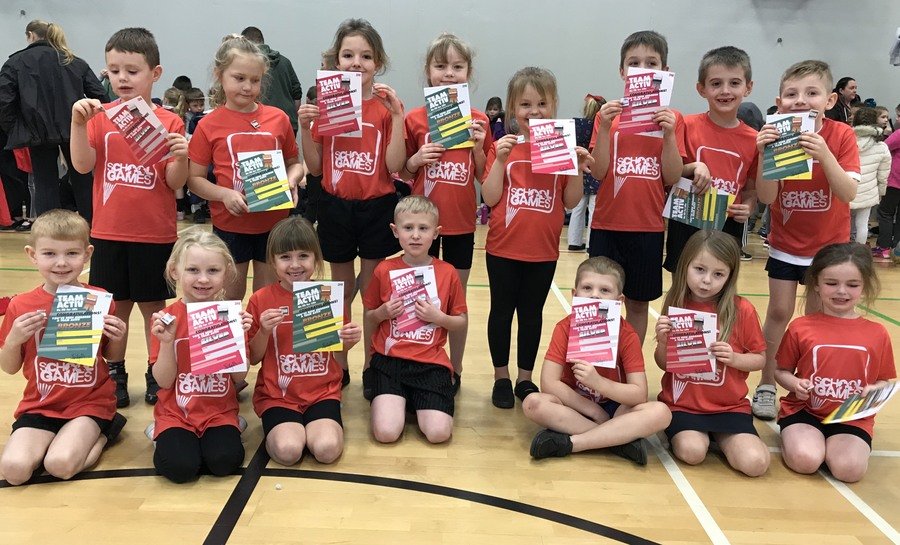 Our first tournament after Christmas saw us enter two relay teams at Barnsley Academy and once again we came away very successful! Out of 23 teams..our elite team came first earning the gold while our B team came 3rd!
A fantastic achievement with so many teams competing!
Congratulations to Class 1 and Class 8 who are our PE Champions for the Autumn Term. Fantastic work :)
Our Year 5/6 pupils did a fantastic job at the Team Active athletic tournament last week.
All of our amazing children demonstrated a wonderful attitude and encouraged each other to excel.
Good luck to the two winning teams in the upcoming Barnsley final.
Another fantastic performance from our school today as our Y1/2 Netball teams won every game they played to be crowned the Barnsley champions! 15 teams took part in this tournament, sports like netball, basketball, hockey are elite sports..because it takes great skill, technique and organisation to excel at them, and we did that in droves....and much more!
In the KS2 individual cross country final we took 15 children and everyone of them came in the top 30 which is a great achievement! One special mention though to one of our Year 3 girls who came 4th overall, the highest place we've ever had at a cross country final! She came so close to winning it outright but just got out sprinted on the final straight, but we think she can go even faster next year!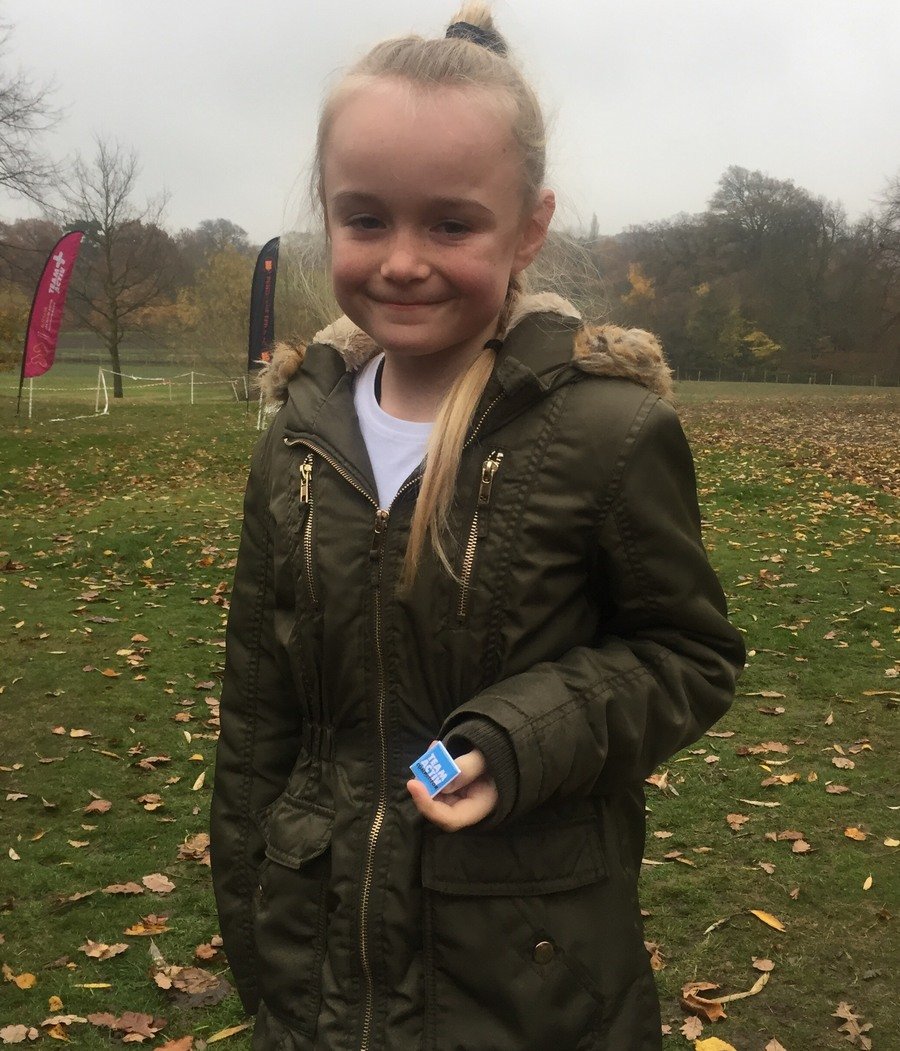 Another great tournament this afternoon for our school as our Y1/2 athletics teams came 2nd and 4th in their competition. Our team that came second were so close to first as they lost by only a handful of points!
Most of the children were attending their first ever tournament, with many from Year 1 and they all behaved impeccably!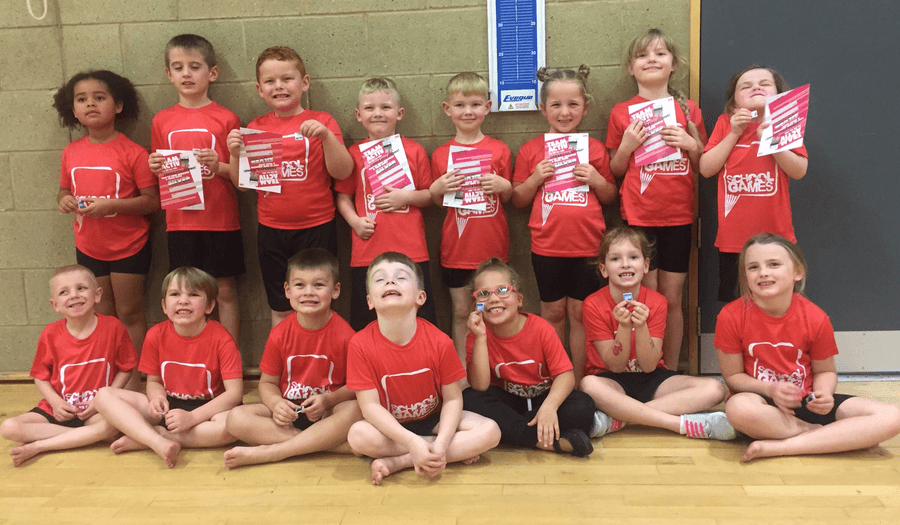 Another tournament success for our Y3/4 Athletics team as our elite team beat 14 other teams to be crowned champions!
Our second team had many pupils competing in a tournament for the very first time and did our school proud!
Congratulations to Class 3 and Class 7 who are the first winners of the sports trophy this year :) Fabulous skills, team work, listening to and following instructions and a great attitude to PE helped them achieve the most points. Well done.
Once again our children astound us sometimes in tournament play because today..they were absolutely magnificent!
We played 7, won 6 and drew 1 to be the overall champions! I think we scored nearly 20 goals while conceding just 2, but it just wasn't the wins and the goals they scored, but their teamwork..the passing and communication between them and the overall enjoyment of the day! We are really proud of them!
.
Our KS2 Cross Country team perfomed brilliantly today at Cannon Hall, in windy conditions! With 10 schools taking part, it was going to be really tough to qualify for the finals in three weeks, but yet again they showed their strength and sheer determination as 15 out of our squad made it through to the finals. A special mention to our Y3 girls who came second in the team event so they also qualify for the team finals. Absolutely fabulous everyone, well done!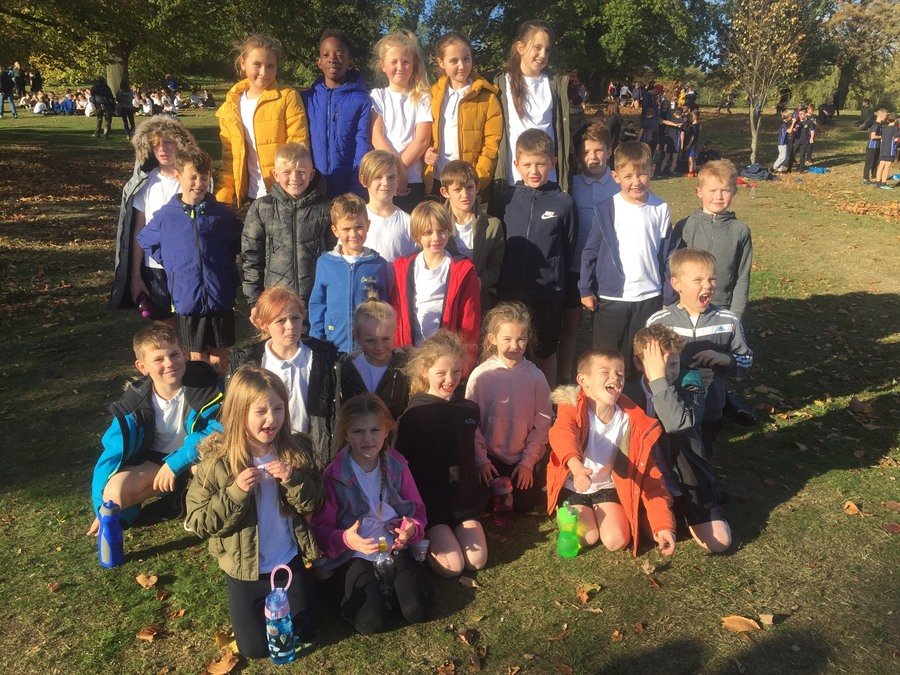 Today we took our first ever Y5/6 girls football team into the participation event at Shaw Lane and they were magnificent!
It was the first time these girls had played together in a proper structured tournament and came away with 4 wins, 1 draw and 1 defeat! A great achievement for their first ever competitive games!
Our sporting success continues with these superstars. Well done!
Today this group of KS1 children went to Shafton for a multi-skills tournament and for many it was their first time representing the school at competition level. We are absolutely delighted that both teams gave 100% and secured gold and silver. What an amazing achievement. Well done!
Our first tournament of the new year today as we took 2 teams to Netherwood for the Y3/4 Multi-Skills event.
It was a fantastic result as our elite team came first and our B team came second! A special mention to a number of our children who were competing in their first ever competition! What a great start to the sporting calendar :) Well done everyone.
2017-18 Sports News Below
Congratulations to these amazing athletes from Y3/4 who secured 2nd place in the Barnsley Championship at Dorothy Hyman stadium. Fantastic!!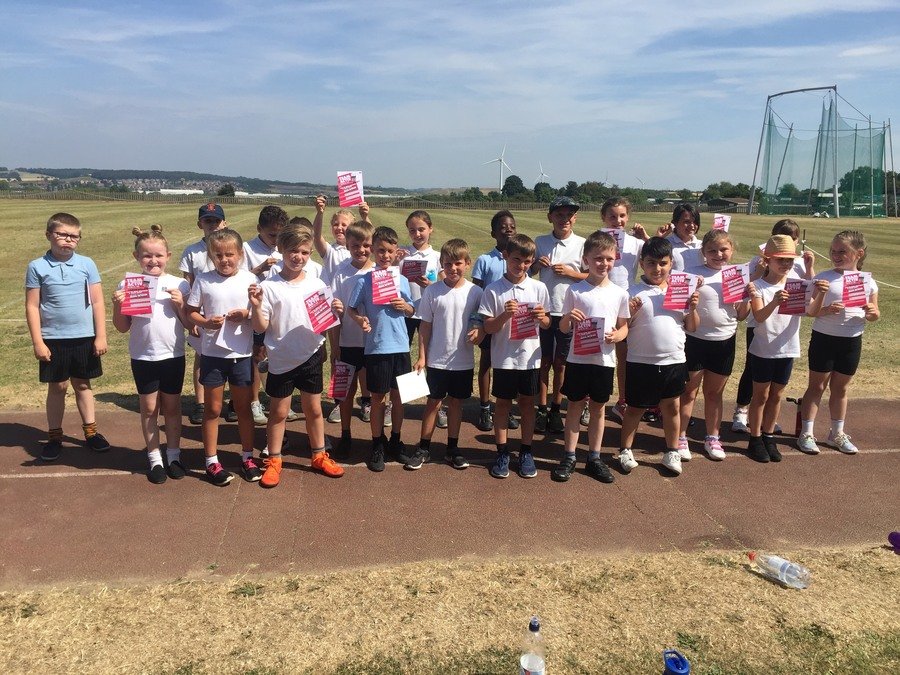 Class 3 and Class 8 are the Inter School Sports Champions this half term. Well done for being great team players and working so hard to develop your cricketing skills.
Our Year 6 netball teams took on 7 teams today in the qualification for the netball finals after half term. We took three teams....and despite the hot weather conditions, our A team remained unbeaten and came joint first along with High View. Well done everyone!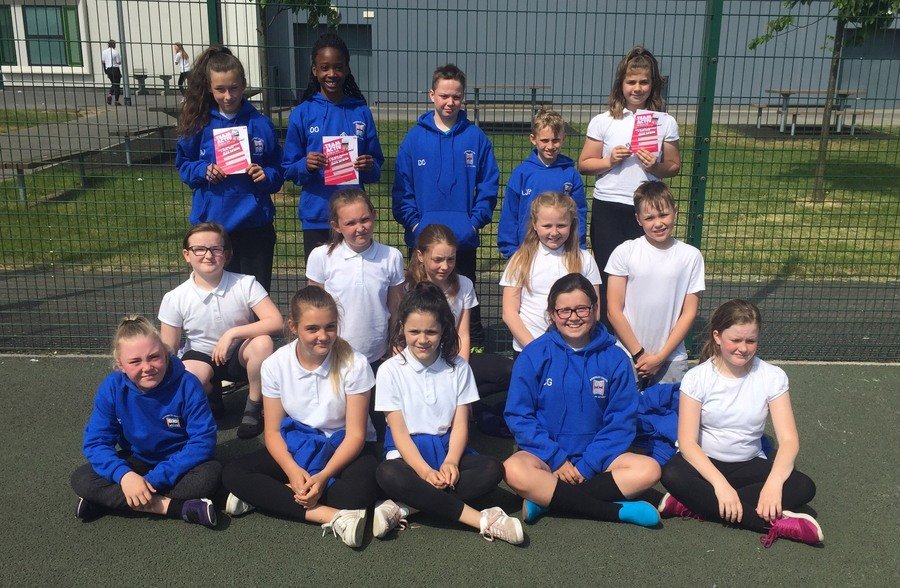 Today, we entered two Y1/2 netball teams and both did a fantastic job in their respective leagues. Both the A and B team finished runners up out of 14 teams!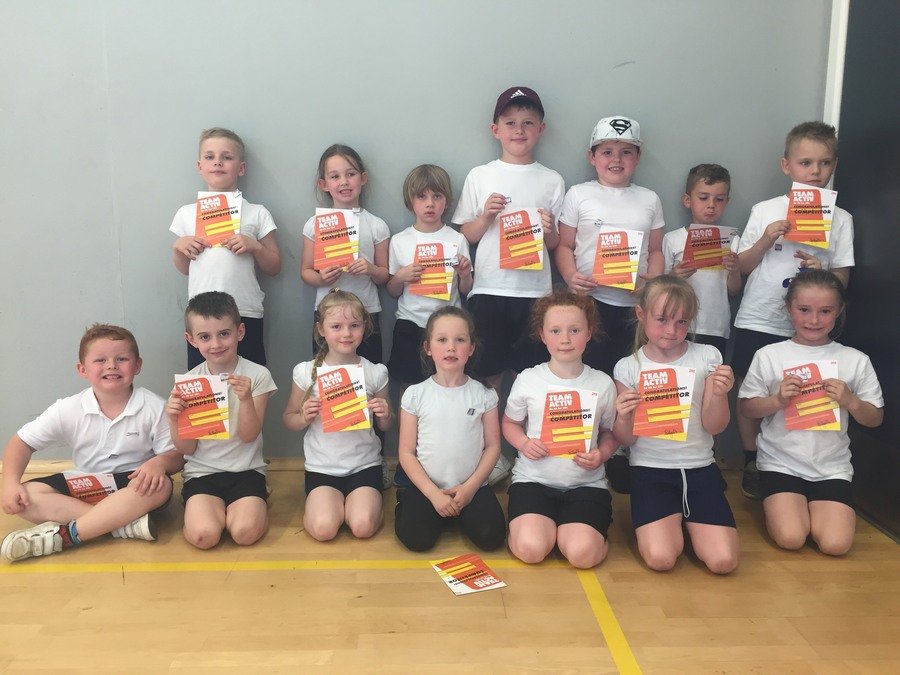 A
nother fantastic performance from our boys and girls today led them to be once again crowned Barnsley Benchball Champions!
They played brilliantly in the league to earn a semi-final spot against The Mill who they outplayed to win 18-2.
In the final they beat Barugh Green 12-3 to become champions.
Class 1 and Class 6 are the holders of the spring term inter school sports trophies. Well done for showing great sporting skill and also sportsmanship.
Once again, we sent two teams to the indoor athletics tournament at Netherwood. There were 24 teams taking part and our A Team just missed out on first place by a few points! Both teams were magnificent with our second team having boys and girls competing for the very first time.
We took two teams to the tournament at Carlton CC and both were once again brilliant. Our elite team came first out of 12 teams with our second team coming third. Most of the boys and girls from the second team were competing for the very first time!
Our Y5/6 basketball team had a fantastic league campaign as they won 5 out of 5 to finish top of their league. They played Brampton Ellis in the semi-final but just lost out 6-4 despite totally dominating the game but just couldn't score the baskets their play deserved!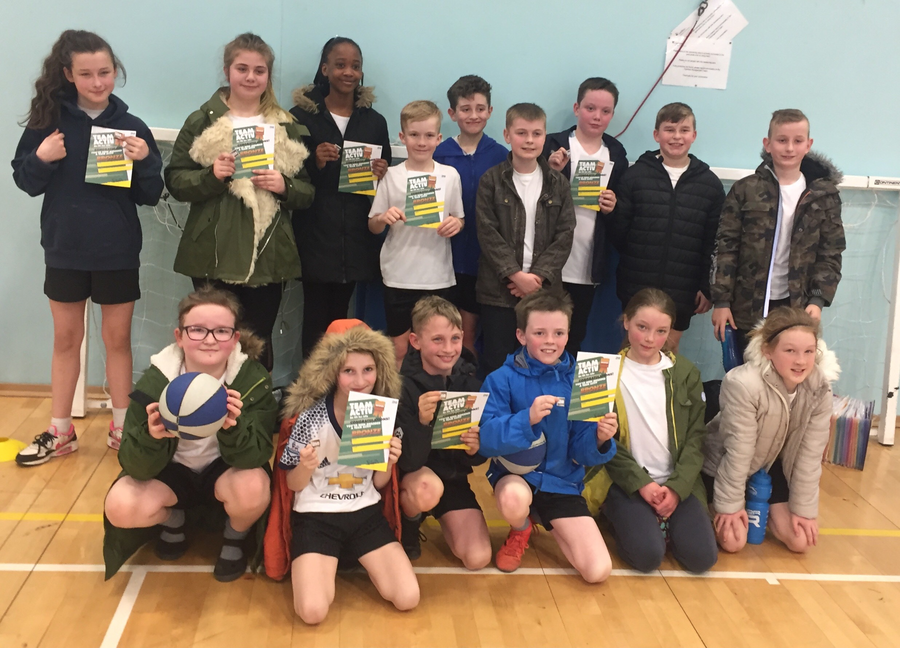 A massive congratulations to our Y3/4 basketball team who came away with a superb trophy as they were crowned Barnsley school champions! They won their division, won 6-0 in the semi final and won 6-2 in the final!
In recognition of our superb success, we have been invited to a Sheffield Sharks game where we will play at half time as we represent Barnsley against teams from Sheffield :)
The School Games Mark is a government led awards scheme launched in 2012 to reward schools for their commitment to the development of competition across their school and into the community. In December, we were awarded the Gold Level. This is a real achievement.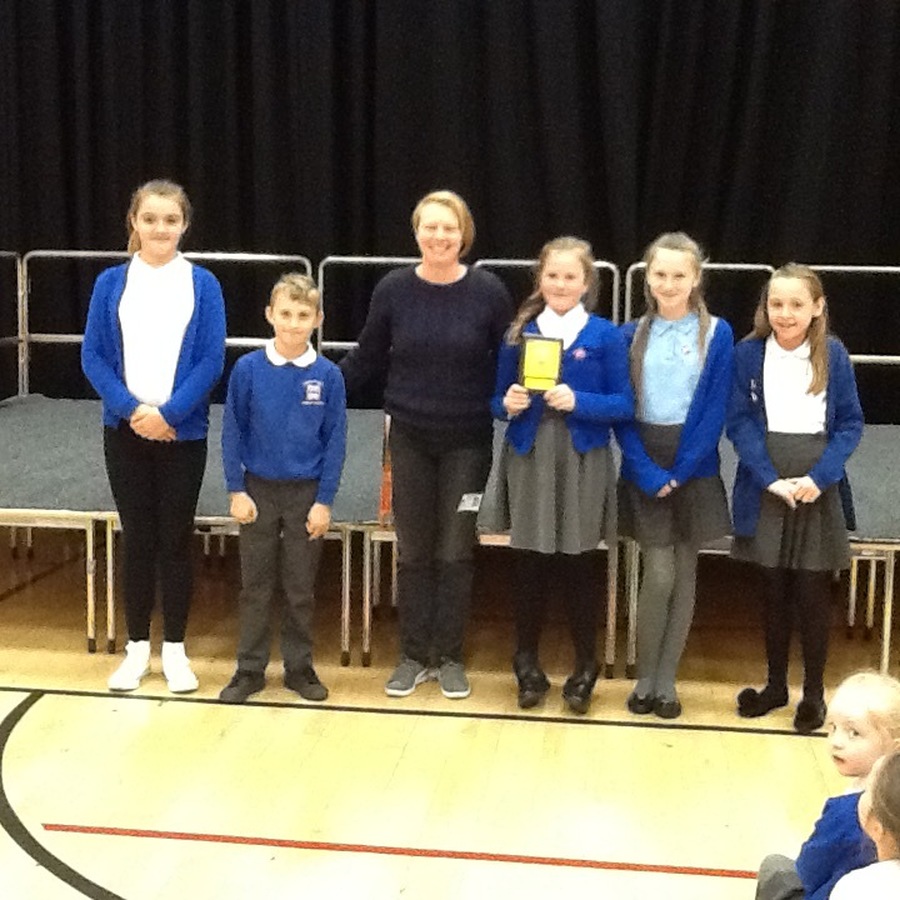 Congratulations to Class 2 and Class 5 for winning the inter school trophies!
(IMAGE coming soon......)
Once again our athletes excelled all expectations as our A Team came first and our B team were runners up out of 14 teams. Our B team contained many Year 1 children, including some who have never been to a tournament before! They were magnificent!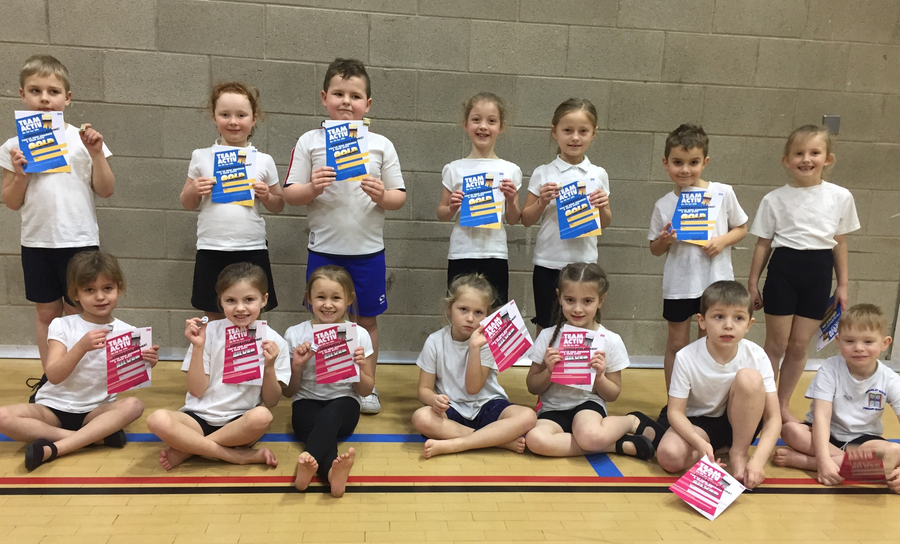 Another fabulous and successful tournament for our Y5/6 benchball team who were victorious. The boys and girls were brilliant, winning 7 out of 7 to once again be crowned the Barnsley champions!
A very big well done to our Y3/4 relay teams. Team A came first and Team B came third. We are very proud of you all.
A big well done to Class 6 and Class 3 for being winning the inter school sports trophies.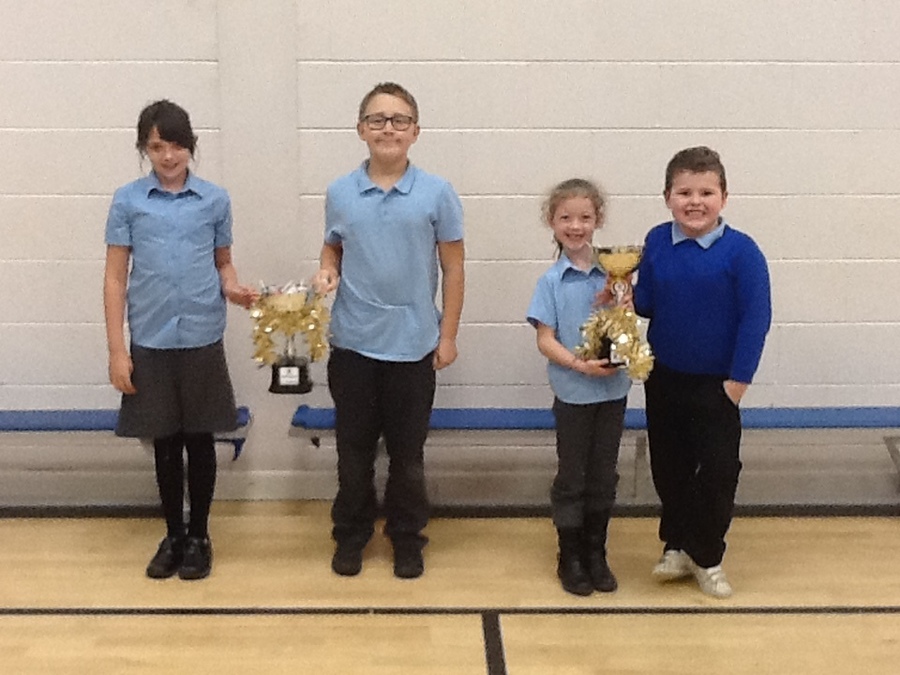 We entered an A and B team today at Outwood Academy, Shafton and the A team were victorious beating 14 teams and coming first! Our B team also did our school proud as we had some children competing in a tournament for the very first time!
O

ur Y3/4 Benchball team won 7 out of 7 to win the Barnsley Benchball Championship! A total of 18 teams took

p

art at Outwood Academy, C

arlton and we won every game! We are very proud of you.
Our Year 5/6 dodgeball team were crowned Barnsley champions again for the second year running, coming top out of 16 teams by winning every game! Well done :)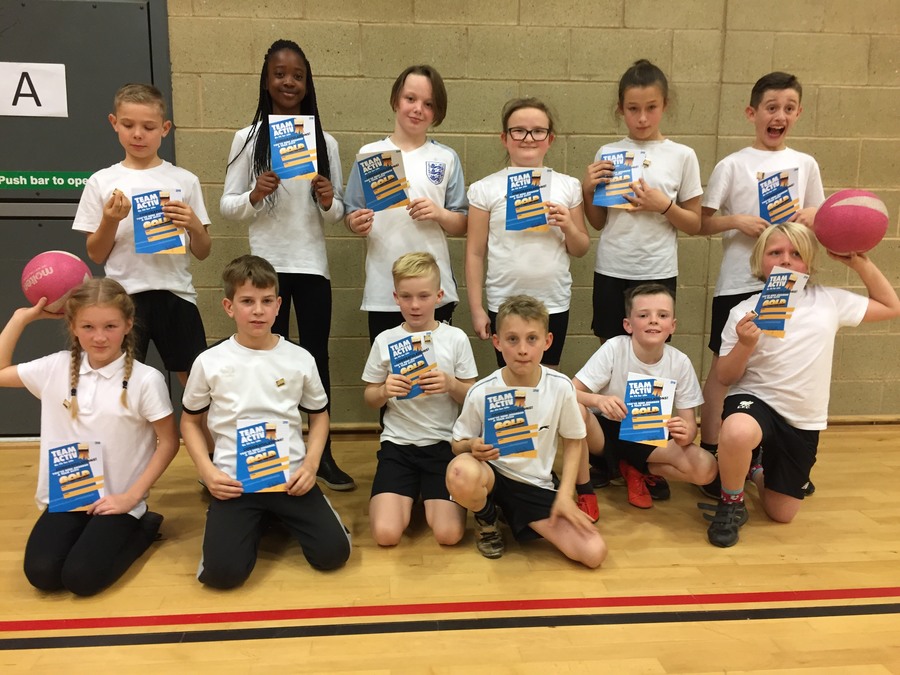 The Y5/6 footballers did really well. By winning 2 and losing 1, they came second in their group and have qualified for the Barnsley schools final!
.............................................................................................................................................................................................
As our Y3/4 tag rugby team are the Barnsley champions, they were invited to compete at the South Yorkshire Summer Schools Games. They had an amazing day. They came third overall out of ten teams which means they are now the third best Y3/4 tag rugby team in South Yorkshire. They should feel very proud :)
End of Year Sports Assembly
This week we had our end of year sports award assembly. We have now have four teams who hold the Barnsley champions titles in the following sports:Y1/2 netball; Y5/6 dodgeball; Y3/4 tag ruby and Y5/6 benchball. We are proud of these children and all the children who have attended matches this year both in and out of school, not only because of their sporting talents but because they always display outstanding behaviour, they work together as a team and they are gracious when they lose and win. Well done to you all. We would also like to say well done to both Mr Gorner and Miss Shaw who through their many clubs and PE lessons have developed the talent in school from FS1 to Y6.
Y1/2 Barnsley Netball Tournament
This was the first ever Year 1/2 Barnsley Netball Tournament and our school once again exceeded even our expectations by winning every game. They showed

p

assion, skill, teamwork, awareness and also they were gracious in victory by helping some of the other

p

upils.
They won their games 10-0, 12-0, 11-0 and 7-0 in the final. However, the main point that stood out today was their overall enjoyment of the game as they got the chance to show off the skills that they have developed since Nursery to other schools.
This term's Inter School Sports winners this term are Class 3 and Class 8.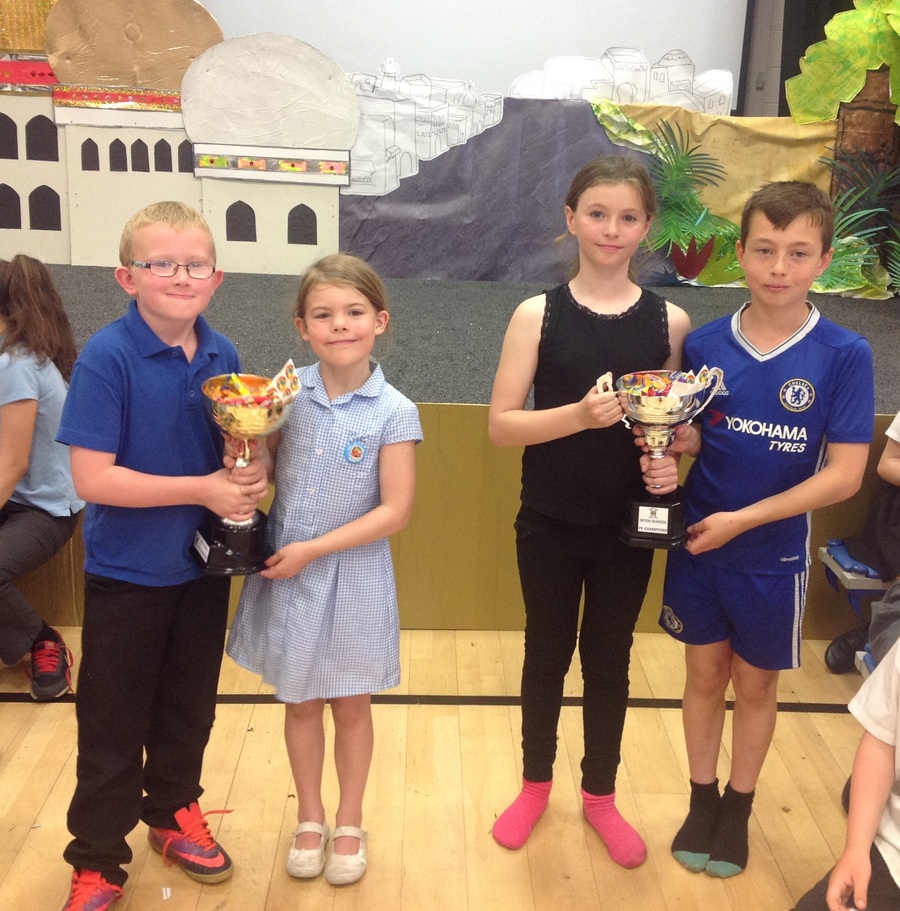 Congratulations to these amazing athletes for their efforts this afternoon at the Team Activ tournament. Out of 9 schools they came second in the field events and fourth overall. Their behaviour, as ever, was exemplary and they were a credit to the school. Well done everyone!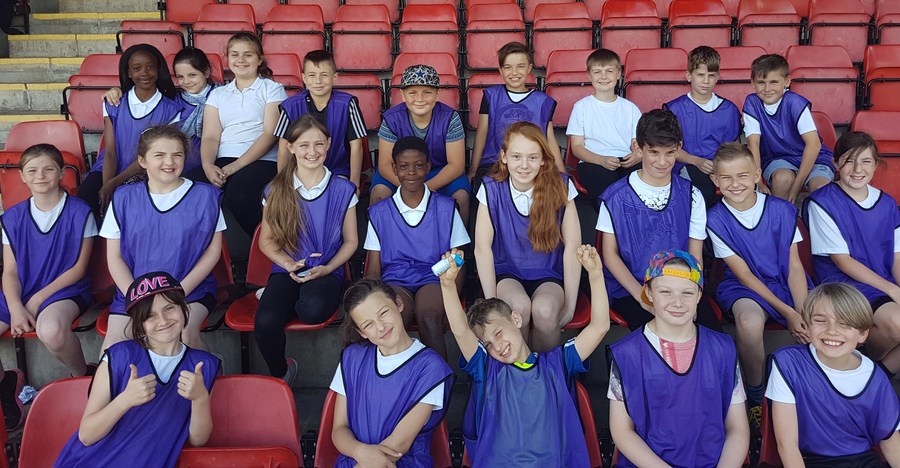 A while ago we had two teams that won their respective qualifying event to gain entry into the Y5/6 Barnsley Netball Finals. This took place today at Penistone Grammar. Our B team played very well but the standard was really high so they did not win enough to get through to the final. The A team played magnificently, winning 4 and just losing 1. In their final game they had to beat High View by five clear baskets to win the league overall. Despite their frantic efforts as they produced attack after attack, they were just one point away from being the Y5/6 Barnsley netball champions!
Well done to you all for playing so well - we are VERY PROUD of you all.
In the netball competition, we entered three teams. Two of the three won all their games in their league and therefore qualify for the Barnsley school finals in May. Brilliant!
March 31st - What a brilliant day! Our Y3/4 tag rugby team won the Barnsley Finals Tournament at Shaw Lane by winning every game. They will now go onto represent Barnsley in the South Yorkshire Finals in Sheffield in July!
We are

very

proud of them!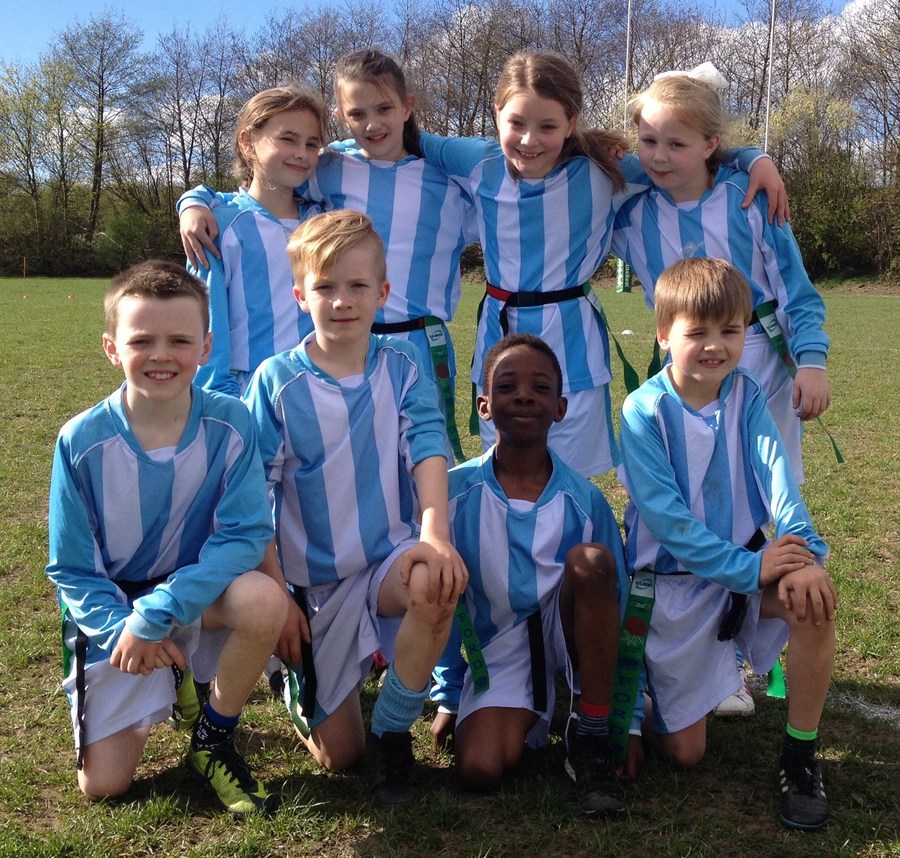 March 17 - Well done to the Y5/6 Basketball Team who won their league and made it to the semi-finals. It ended 2:2 so it had to go to extra time. Despite playing well, they lost 2:1 so overall they came third. We are very proud of you all.
March 17 - During the qualifying rounds of the Y5/6 tag rugby, our teams came third and fifth. Well done to you all.
March 17 - The Y5/6 basketball team demonstrated great skill and team work when they played Churchfields Primary in a few matches last week. Overall they won 34:28. BRILLIANT!
February 17 - Class 7 and Class 1 are the proud winners of Mr Gorner's Sports Cup this half term. They have worked well as a team and individually, they have listened well and they have tried hard to develop new skills. Well done, especially to Class 7 who were last in the autumn term.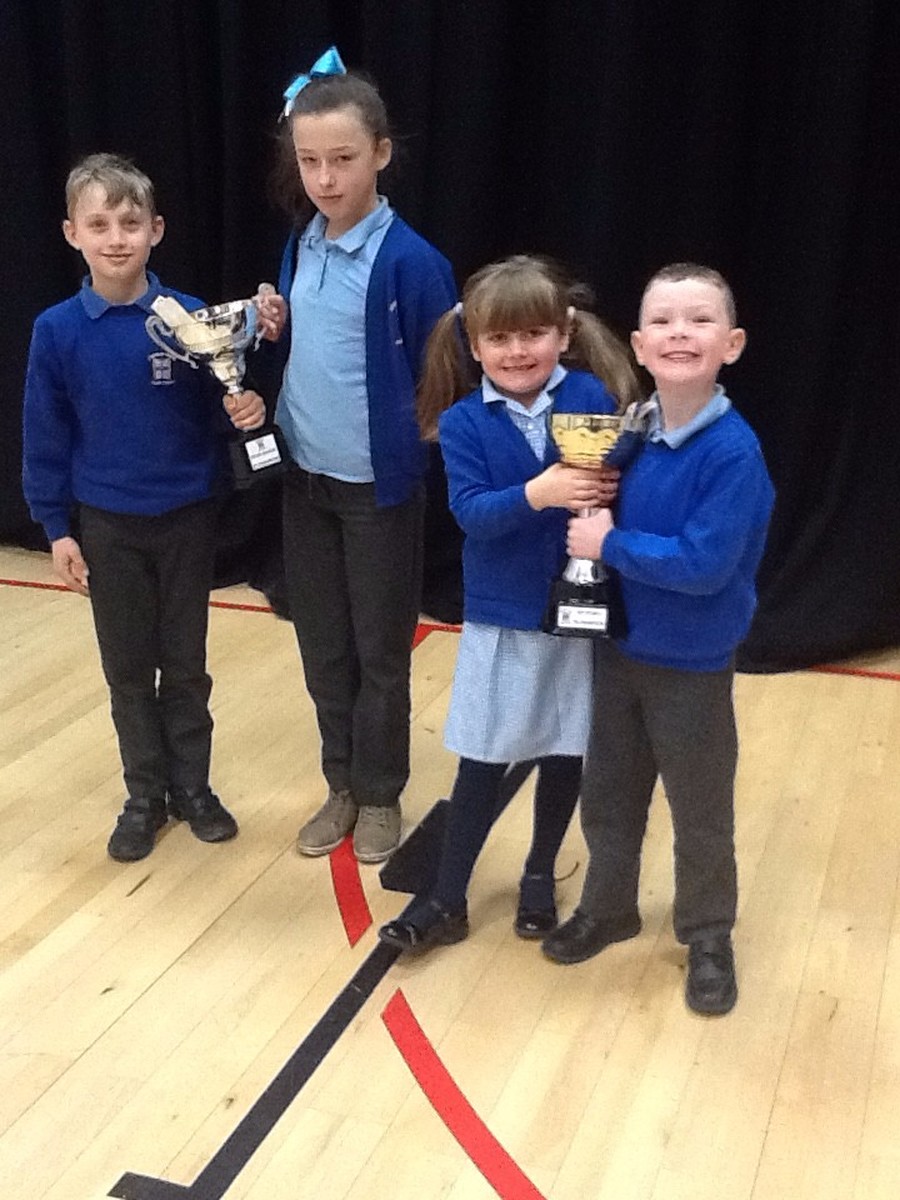 Benchball Champions - We entered two Y5/6 teams and both played really well. One team won two and lost one game so they just missed out on the quarter finals. The other team won all three games - They won the quarters 5 - 1, the semi-finals 8 - 0 and the final 4 - 3. This makes us the BARNSLEY BENCHBALL CHAMPIONS :)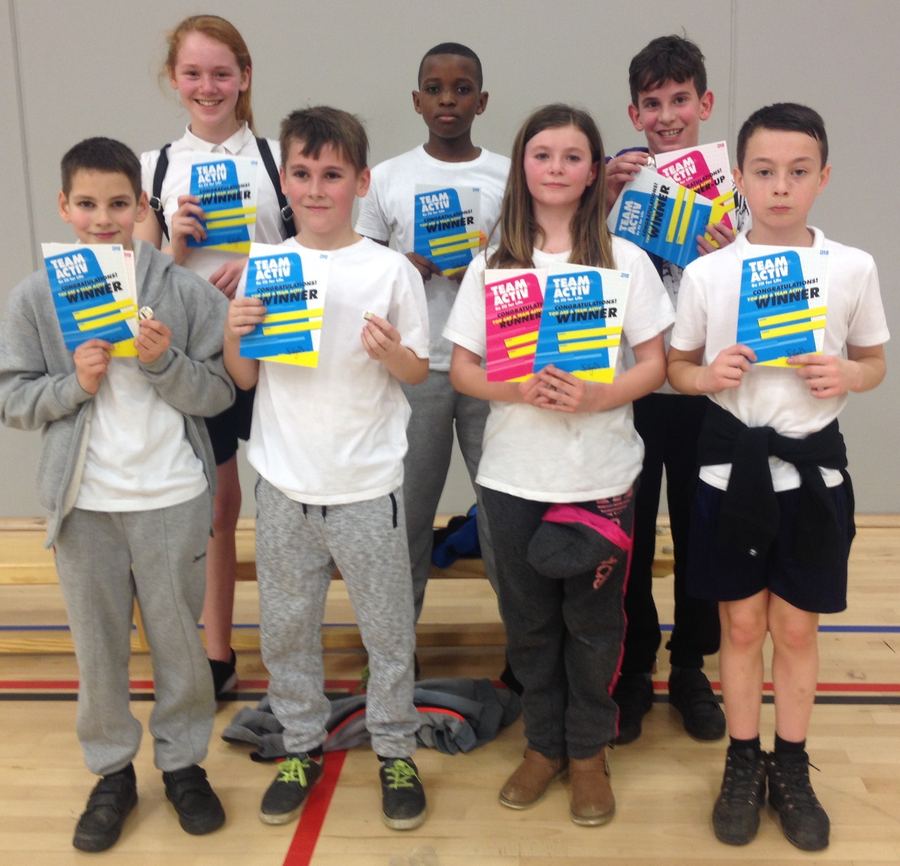 March 17 Cross Country - After qualifying for the heats before Christmas, fifteen children made it through to the individual finals. Three finished 18th in their final category and the rest finished in the top thirty in their category. It is such an achievement as three years ago we only had one child in the final. Well done to you all.
January 17 - Y3/4 basketball finals. 12 teams played and we came 3rd overall. This is best we've done in Y3/4 basketball- brilliant.
January 17 - Y3/4 Athletics . We entered two teams. Both teams came second in their groups, with one of our teams just missing out on first by 1 point!
13th January 2017 - Our Y5/6 athletics team secured 4th place in the schools' final this week. What a fantastic achievement! We are all very proud of them.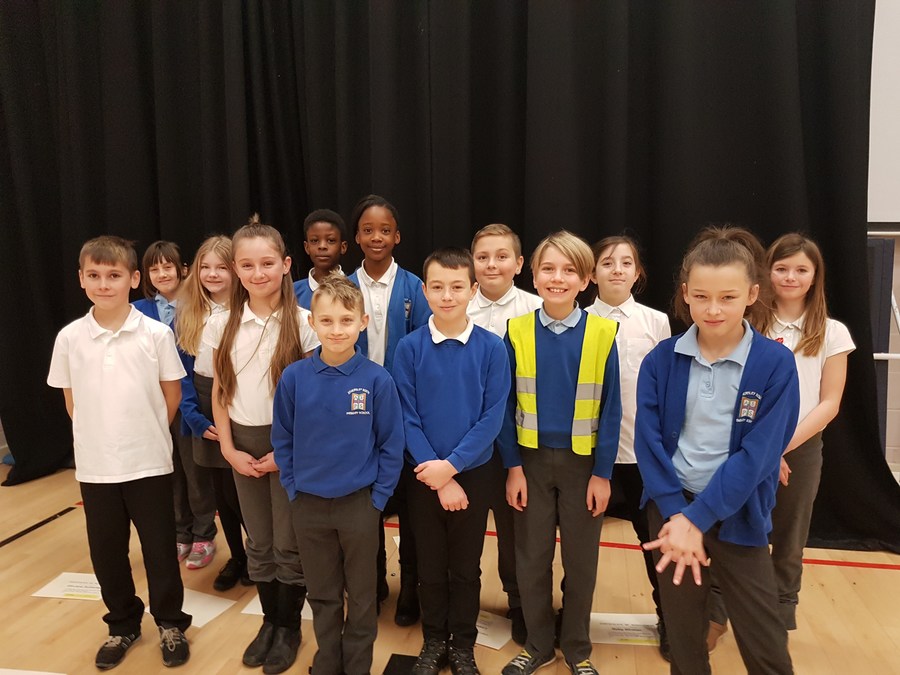 30th November - Our Year 5/6 athletics team that came second today out of ten schools and therefore they qualify for the schools' final in January. (I think that we might have to have a 'strangest photo pose award' - see the photos below too!)
29th November - Well done to the Y1/2 children who took part in the competition today. Out of the fourteen teams, we came first and third.
22nd November - At the Y3/4 Outwood Academy Athletics Tournament we came first - Well done!
16th November - Well done to the Y5/6 Dodgeball team who played in the 21 team tournament at Netherwood ALC. Our boys and girls were magnificent and came first.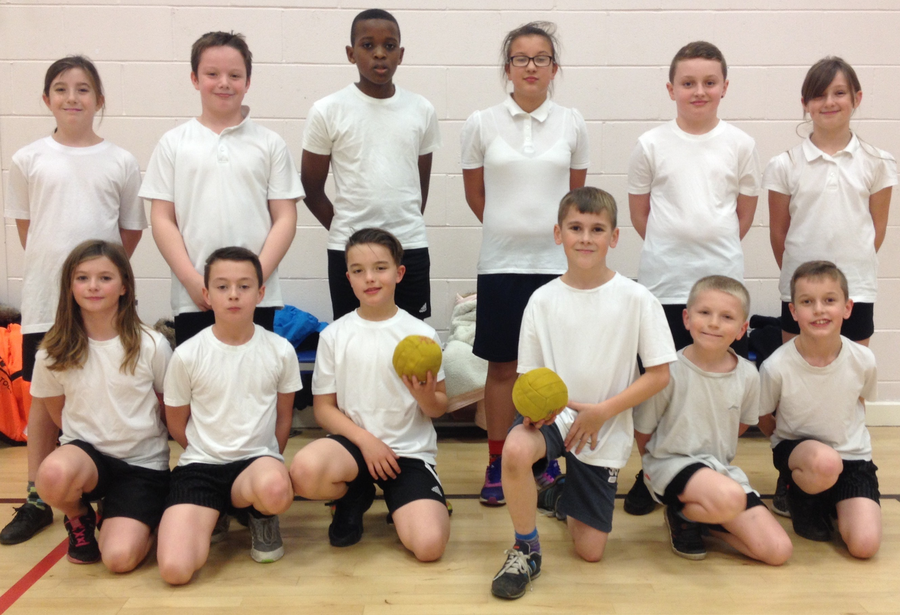 11th November - Y3/4 Benchball Tournament. Well done to the team who did really well including winning one game 22-0. Unfortunately they just missed out in the final against Penistone 5-4. Well done to you all :)
The Class PE Champions this half term are Class 3 and Class 6. The children in these classes have demonstrated great determination to develop new skills and the ability to work individually and as a team . Well done to you all.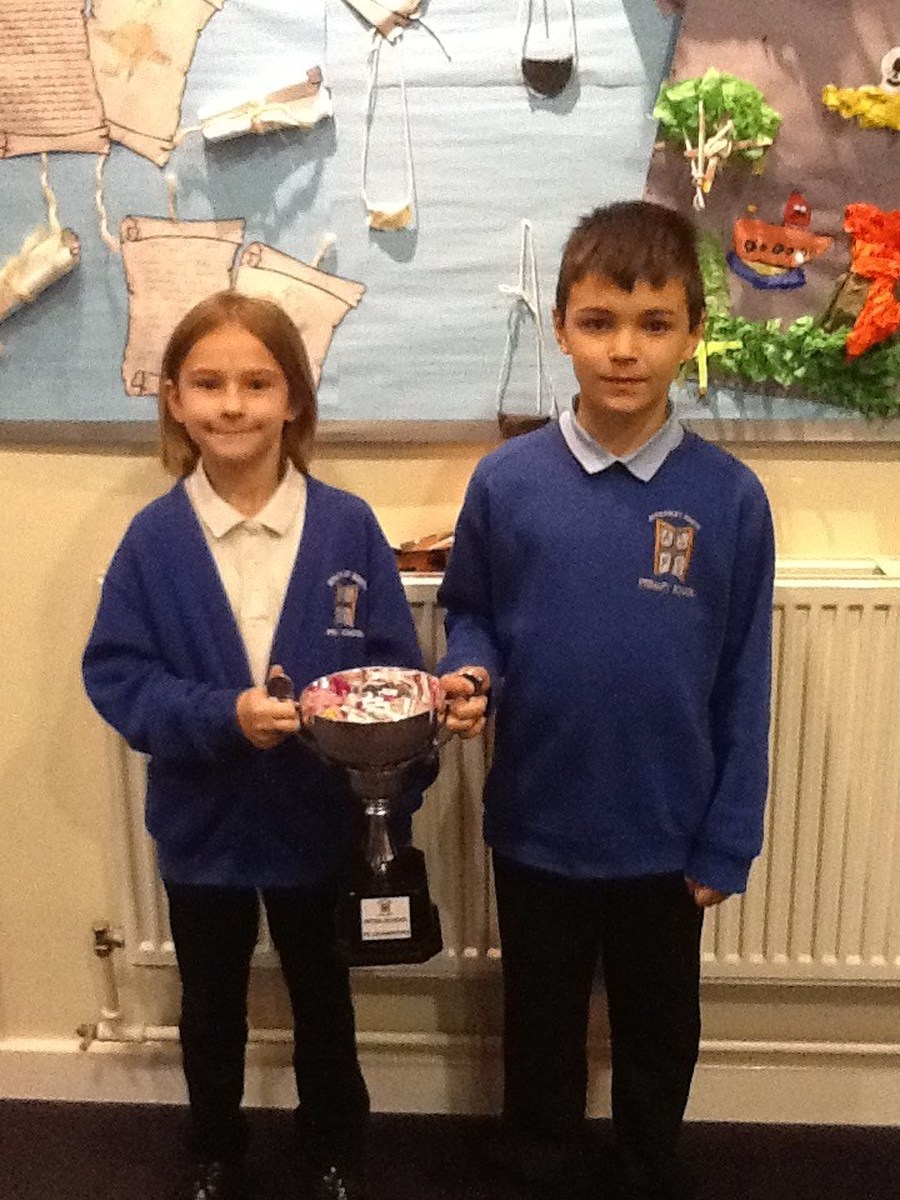 Meet the Cross Country Runners who braved some horrendous weather to compete at Rabbit Ings Country Park. A HUGE well done to everyone.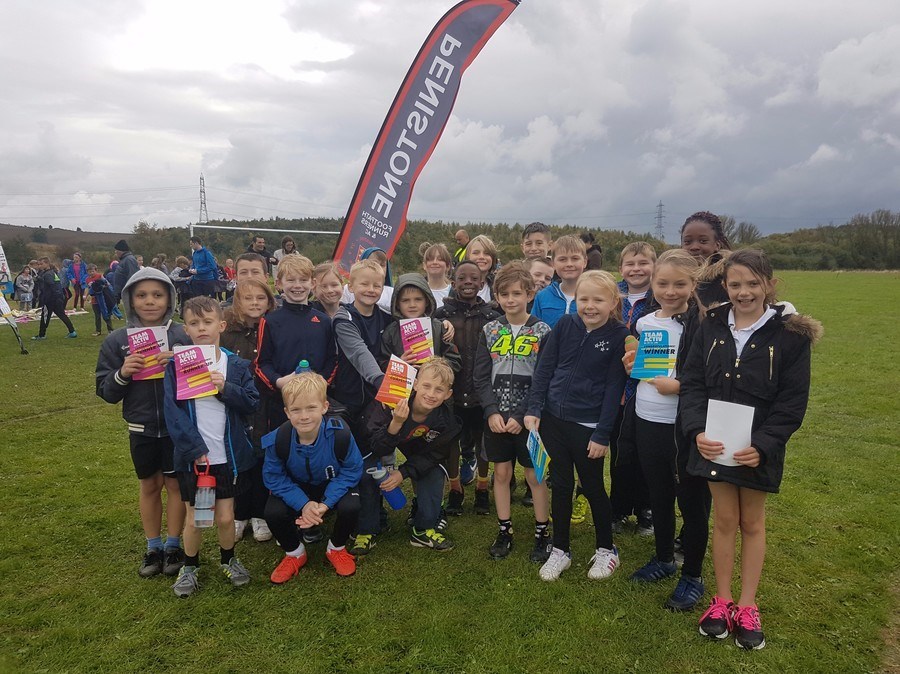 11th October - Y5/6 football tournament at Horizon College. This team came runners up in their division, winning two and drawing one. Well done to you all.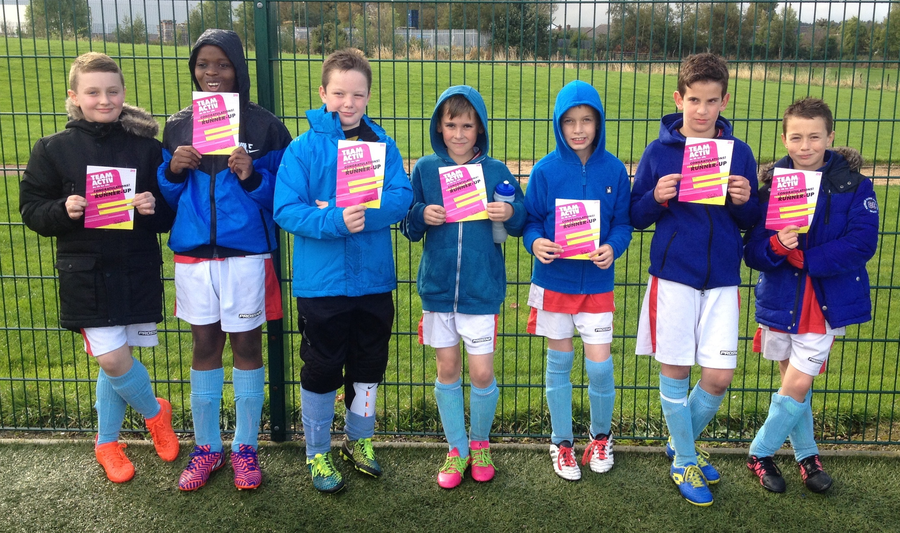 7th October - Y1/2 came first in their Multi-Skills Tournament at Birkwood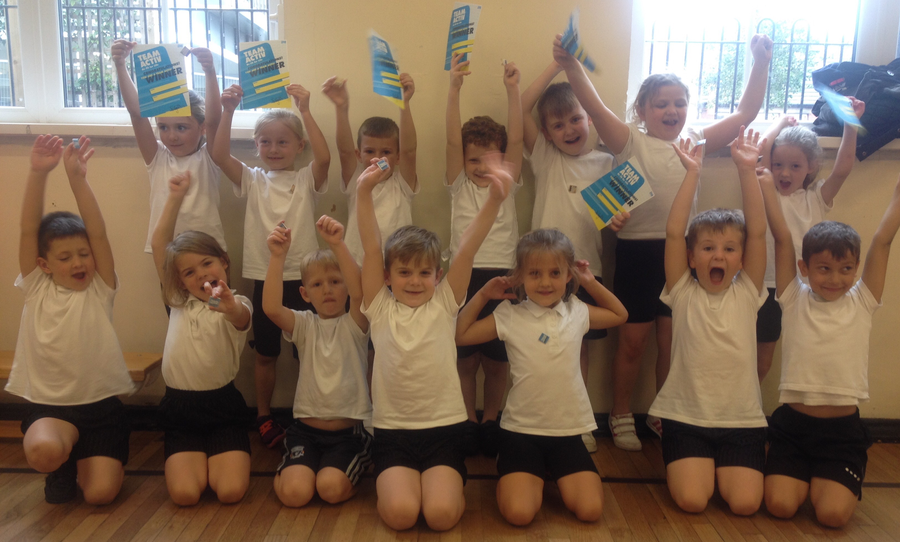 5th October - Y3/4 came third in their Multi-Skills Tournament at Netherwood