Skittles… See the rainbow!
We laid out our Skittles in a pattern. Then an adult slowly added warm water. After a few seconds the colour from the Skittles began to appear and make its way to the centre of the plate. This created a rainbow pattern. We tried to alter the pattern with a plastic needle but it was very tricky not to 'swish' the pattern too much and spoil it. After that, we emptied our plate and flipped over the skittles to try it again but this time the colours weren't as bright.
In group 4, we have been studying the geography of Kenya. we found out which animals live there and then we made models of them.
Thursday 5th June
Today was the day to weed our vegetable plot.
There are lots of gorgeous radishes ready to eat. We have taken some home to try.
21st May 2020.
Today we have run (or walked) our daily mile.
We listened to the Story of Ruby's worry and talked about what to do if there is anything worrying us.
We learned that talking about a worry can make it fly away.
We made symmetrical butterflies to symbolise the worries flying away.
We used Symmetry Lab on the iPad to create beautiful patterns and butterflies.
We drew some more cartoon pictures too.
We had fun!
It was then time to see if our rafts would float. Do you think that they will?
Here are our finished rafts. Don't they look amazing?
After playtime today, Friday 1st May, we collected lots of sticks and leaves from the playground and the woodland. We then used some string to attach all of the sticks together to make a raft and used the leaves to make our mast. Here are some photographs of the children working incredibly hard to make their rafts.
Over the last couple of weeks, we have been decorating the Art Room walls with all of the wonderful and creative work that we have been doing. However, we decided to also decorate the windows too to make the room look even more colourful. Here are some spiders webs that we made with Mrs Brown and some stain glass window creations that we have made. Also, if you look carefully, you will see a beautiful rainbow that one of our lovely parents made for us.
Doesn't our new display in reception look amazing? The staff and children that have been coming into school over the last few weeks, have each painted their hands the colours of the rainbow to create this beautiful rainbow picture. The border is made out of photographs from all the activities we have been doing.
Today, Friday 1st May, we again started the day with the morning mile and then we did some yoga with Mrs Larkin. We then had lots of fun playing tennis, table tennis and badminton with Mrs Twist. Mrs Twist is really good at badminton!
Thursday 30th April 2020
We completed our daily mile again today and then we went to the hall to do yoga with Mrs Larkin. After that we played tennis, table tennis and badminton. we are going to be so fit.
After playtime we used 2D shapes to make tessellating patterns.
After lunch, we went outside to collect lots of natural objects and we brought them all back in to test which would sink and which would float.
After playtime, we all went into the ICT suite to do our Seesaw work. I hope you are enjoying completing your Seesaw work at home.
The children also created their own tessellation pictures this morning. Don't they look incredible?
Today, Wednesday 29th April, we started the day with a Joe Wicks work out in the hall followed by some yoga. Here are some photographs of the children doing some of their yoga exercises.
Here is a lovely photograph of the completed owls that the children started to decorate a couple of weeks ago. Don't they look amazing?
Today, Tuesday 28th April, the children created their own silly animals and robots using scrap materials. They then spent some time carefully painting them. Don't they look brilliant?
As usual, we began our day with the daily mile. after that we were inspired by the story of Elmer The Elephant by David McKee. We have made our own elephants who are all celebrating 'Elmer Day'. Can you see what we used to make our elephants?
Before we had our lunch, we all decorated our own owl plant pot. These owls were kindly donated to us by one of the parents and we all had lots of fun decorating them. Thank you to the parent who donated them to us, it was a very kind gesture! Don't they look fabulous?
This morning, Wednesday 8th April, we again started the day with the morning mile and some yoga. After this, we all painted our hands red to create the first line of a rainbow for the new display board in reception. Doesn't it look good so far?
On Tuesday 7th April, we again started the day with the morning mile before doing some yoga to stretch and relax. After this, all of the children designed their own pictures and messages so that we could then go outside and copy these designs onto the concrete at the front of the school. The children wanted to create these designs as a message to their friends at home and to thank the amazing work of the NHS.
Today, Monday 6th April, we all took part in the daily mile again and everyone did absolutely fantastic! After this, we all did some yoga to have a good stretch and to relax. We then went back outside to carry out a scavenger hunt in teams of two. All teams worked really well and showed great resilience and team work! Some of the items that had to be found were a feather, a weird shaped stick and something you might class as treasure! Here are some pictures of the children and the items that they found.
We finished Thursday by having fun in the woodland, with items from the Scrap Shed. It was lovely to be outside in the fresh air and the sunshine.
Here are some photographs of us all doing some more Joe Wicks workouts this afternoon. We all tried really hard and had a go at all of the exercises.
As well as creating our own flowers, we also created our own art work after being inspired by Poonac. They look lovely on the Art Room wall.
This morning, Thursday 26th March, we all completed the daily mile (again) and enjoyed some more yoga. Before lunch, we all then created our own flowers. Don't they look amazing?
After lunch, we all went into the hall to take part in another exercise session! Here, we all enjoyed a workout with Joe Wicks. He is live every day at 9am, but you can catch up later in the day like we have done. Why don't you try one of his workouts at home?
Before we had our lunch, we all created our own Piet Mondrian pictures. Don't they look incredible?
After we had finished our daily mile, we all did some yoga in the hall to cool down, stretch and loosen our muscles off! Some of the stretches were a little tricky but we all enjoyed how relaxing it was.
This morning, Wednesday 25th March, we all took part in the daily mile again. All the children (and staff) did really well and we all felt much better for starting the day with some exercise! Which exercises can you do at home in your gardens?
Today, Tuesday 24th March, the older children have been outside on the playground building forts from the items in the Scrap Shed. Could you build a fort in your house or back garden?
Some of the older children also created some abstract castles using collage materials. They were inspired by Paul Klee's Castle and Sun print. Could you create one at home too?
The older children who have been in today, Monday 23rd March, have been creating their own rainbow pictures to put up in their windows at home. These rainbows are being created around the country to spread cheer! Why don't you try and create your own at home?
Today we were visited by an enormous carrot in our assembly. It was all part of a new mission our school has taken on. We are aiming to save the world and EAT THEM TO DEFEAT THEM!
All this week we will be trying to defeat CARROTS by eating as many foods as we can with carrot in them.
Next week we will be taking on PEAS and then SWEETCORN, BROCOLLI, TOMATOES and finally PEPPERS.
WE are keeping close track of how many we eat because we are aiming to eat the equivalent weight in veg as the total weight of the Barnsley football team!
GOOD LUCK IN YOUR MISSION CHILDREN - you can do it!
It was lovely to welcome so many of you to our festive celebrations this week. We are very proud of the children and the performances they gave and we are sure you will agree all their hard work and effort paid off! Our F2 children in particular were amazing, no signs of stage fright, fantastic singing and a great 'Reindeer Pokey Dance'.
The Eagles team were treated to a film afternoon today as a reward for earning the most success stones this term. Well done to all of them. Who will win next term's reward? Time will tell!
Our school council members were very lucky to visit Barnsley Town Hall today in order to meet the Mayor and Mayoress. While there, the children had a look around and were even invited into the Mayor's parlour. All the children had many questions to ask and we found out lots of information ranging from the age and cost of the town hall to the Mayor's favourite number (which is 9!). At the next class council meetings, the school council members will be sure to share what they have learnt. All those who attended were exceptionally well behaved and were a credit to themselves and the school. Thanks too to Mr Gorner for driving us there and Mrs Larkin for organising the school council. Well done everyone!
Our library has moved. Have you been in yet? I found children in there today who were researching our literary heritage. They were investigating the poetry of Edward Lear. They were very knowledgeable about Alfred Noyse and Charles Dickens. Well done Mrs Belfield's class.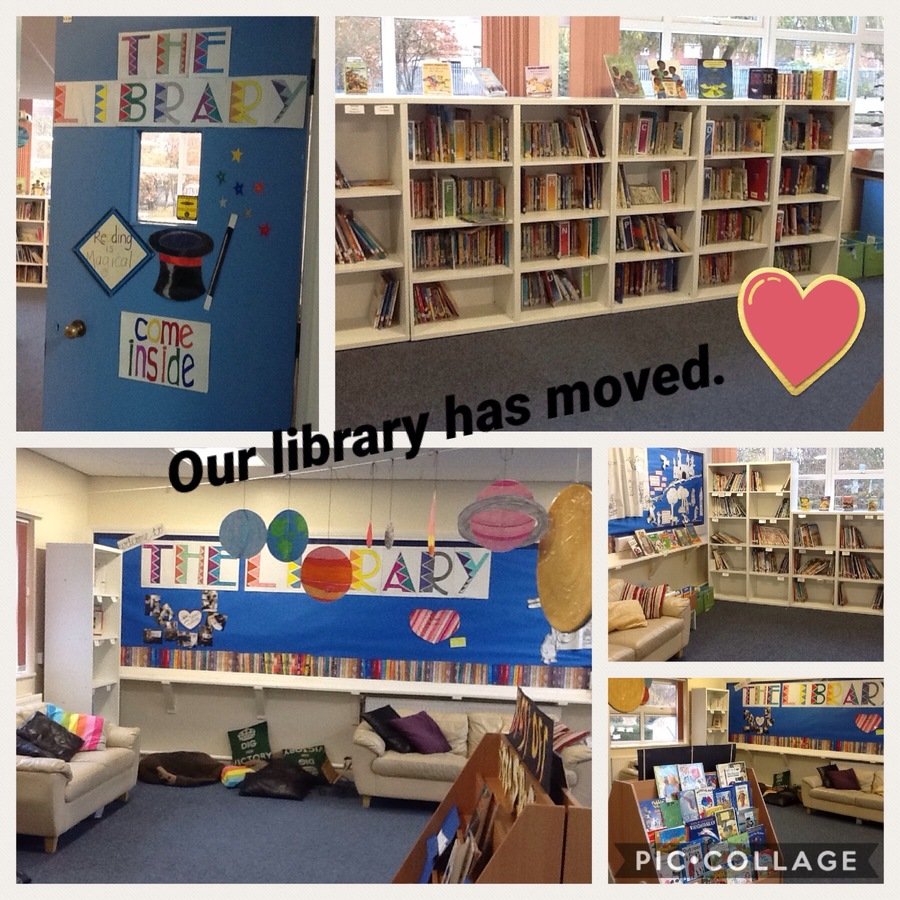 There's always a wonderful smell circulating the building on a Wednesday after school all thanks to Mrs Walton's cooking club. Pizza, omelettes, beef burgers, fish cakes and pesto pasta are just some of the treats they've enjoyed making. Here they are this week creating another culinary delight!
Thank you for your amazing generosity and donations for our Harvest Festival at St. Helen's. We are very grateful and will pass all the goods onto the local church so they can be given to those in need. THANK YOU!
It was an absolute pleasure today to watch our Y5/6 children perform at Barnsley Music Festival. They have worked hard all year developing their skills and today were confident in their performance. We were also pleased to take along children from the after school percussion group and the afternoon concluded with a joint, unrehearsed performance, alongside the other Barnsley schools who were in attendance. It really was brilliant! Well done everyone!
This year our summer show is 'A Knight's Tale'. In preparation for the show, we have had a week of acting, singing, dancing, prop making and knight centred art work. Below are some photographs from arts week and from the showing assembly. They will give you a sneaky peek of what you can expect to see on show night.
A couple of our Y6 children took some photographs of our Royal Wedding meal. It was great to see so many children celebrating this special event.
While the sun was out, Classes 8, 6 and 3 decided to plant their seeds. Class 6 planted kale, cabbage, turnip and calabrese. Class 8 planted potatoes after digging three very long trenches and Class 3 planted pepper and tomato seeds.
Yet again the children of Athersley South have proved just how talented they are. Huge respect to all of the children who took part. We are very proud of all of you.
Easter Egg-stravaganza!
Would you like to see our egg-ceptional model egg designs? They are egg-stra special. Take a look.
A huge thank you to these 10 children who have today sung for a community luncheon group at St. Helen's community church centre. They received a very warm welcome from the elderly and those suffering from dementia who attend the group, and for their singing efforts were rewarded with a buffet lunch. It was absolute pleasure to watch the children sing and to engage in conversations with the group. They really were a credit to the school and Mrs Brayshaw and Mrs Sanderson felt really proud of them. Thanks too to 'Athersley Cares' for the invite. We every much hope to return for another visit.
World Book Day has been fab and everyone looked brilliant. Thank you to everyone who helped the children with their costumes. It was tricky picking some winners but after much deliberation, prizes were awarded to Cruella de Vil, Little Red Riding Hood, the Cat in the Hat and Gangsta Granny.
Children in Need - The children dressed up in their pyjamas or non-uniform today to raise money for Children in Need. Thank you to you all.
Harvest Festival
Unfortunately, due to the heavy rain we were unable to visit the church today but Father Marshall came down to school to lead our harvest service. A big thank you to all the families who brought in food. This has been given to the New Life Church food bank. Sadly, it was the last time Father Marshall will be at school as he is retiring in November. We would like to thank him for always welcoming us into St. Helen's church and we wish him a happy retirement.
The Halloween Disco was a great success once again. There were some VERY scary children. A big thank you to the parents and helpers who organised the activities and decorated school.
It's Harvest time! The waiting is over and we have finally been able to harvest our crops. We were pleased that so many fruits and vegetables had grown. If you access the tabs to the left you can see what yummy creations Early Years, KS1 and KS2 made with their ingredients!
Eagles have won the team trip for this term with their hard work and excellent behaviour. As their treat they got to see these amazing birds of prey and watch them fly.
GO TEAM EAGLES!
Today we spent time weeding our beds. We needed to be able to spot which leaves belonged to which vegetables so that we didn't pull up the wrong things. The carrots were hard to spot but we did our best. We are all looking forward to the soup we can make with our produce.
Ali Baba and the Bongo Bandits -A VERY big 'well done' to all the children who appeared in this year's summer show (I'm sure that we will be humming the tunes for the rest of the summer). You were BRILLIANT!. Thank you to the families who came to watch as without your support we wouldn't have a show.
We would also like to say thank you to Councillor Linda Burgess who came to watch the show on Thursday night. She was very impressed with production.
Ali Baba and the Bongo Bandits Dress Rehearsal
Sports Day - Well done to every team. However there can be only one winner ...Hawks
It's back...SCHOOL'S GOT TALENT 2017
A couple of weeks ago classes voted for their year group's School's Got Talent finalists. Once these talented children had performed in the final, all the children from Y1 - Y6 voted for the winning act. Watch out for the photographs of the winners. Well done to all the contestants and thank you to School Council for organising this very popular event.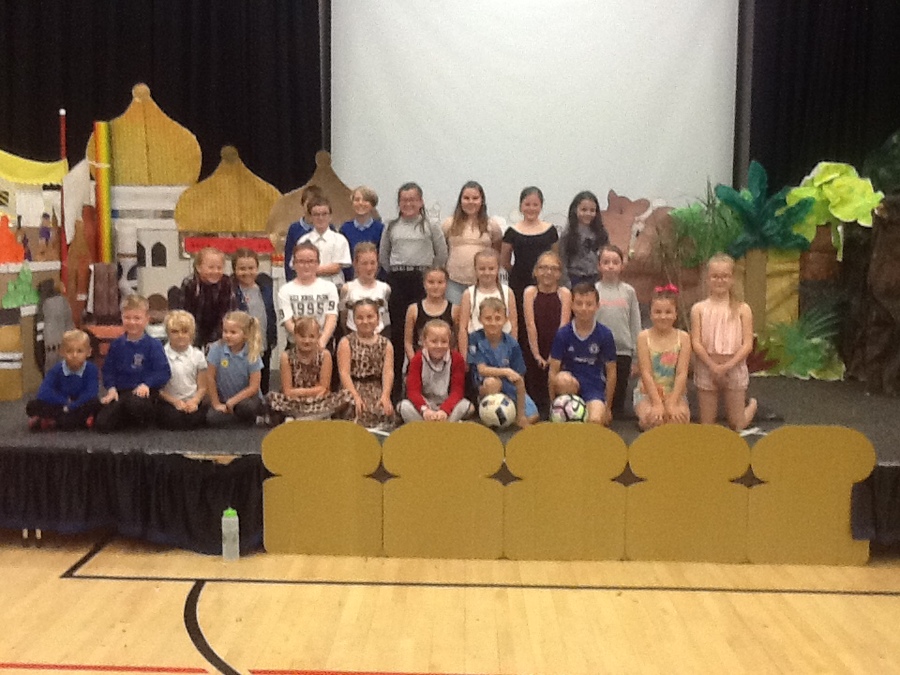 Class 1 have been picking and eating our strawberries this week. They tasted delicious.
Taking care of the vegetables. The carrots and broccoli are starting to grow and the potatoes and onions are getting bigger.
Ali Baba and the Bongo Bandits is this year's summer show. During arts week the children in KS2 decided whether they wanted to act, sing, dance, make the set and props or stay in the classroom and take part in a variety of creative activities. FS and KS1 also developed lots of art skills. The performers will continue to rehearse over the next few weeks and the show will take place on Thursday 6th and Friday 7th July. We hope that you will come and watch.
At the end of our arts week the children came together to share their learning from the week.
Arts Week - The Dance Team
Arts Week - The Choir and Actors
Arts Week - The Set and Props Team
Planting carrots and broccoli and taking care of the onions and potatoes.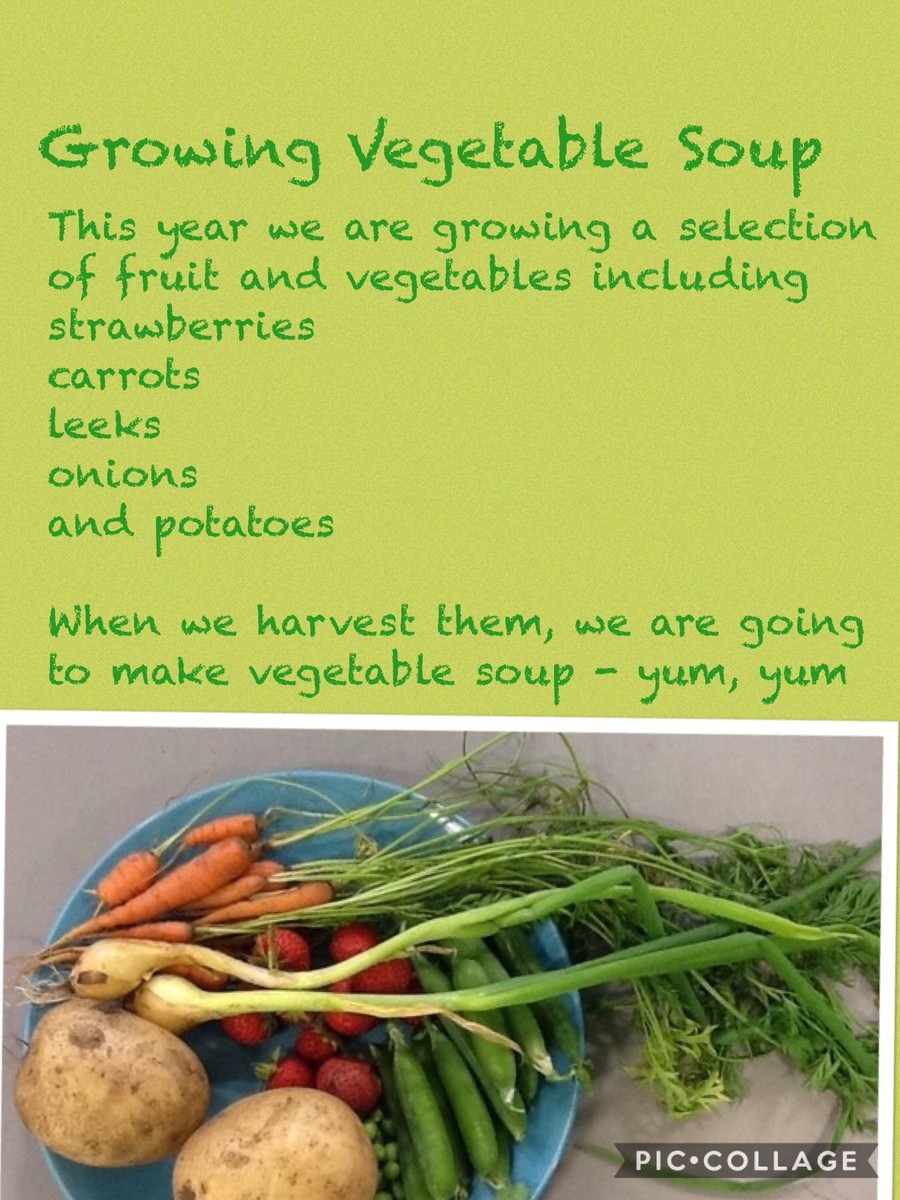 Today in assembly we have talked about how we can be inspired by the London Marathon that took place on Sunday. We watched some clips and discussed the effort, dedication and perseverance of those taking part, their acts of kindness in raising money and awareness of different charities and significant individual achievements; a gentleman celebrating his 80th birthday by running his 100th marathon, his 37th in London with a crutch due to an ankle injury - simply amazing! A number of children asked afterwards where they could see the marathon highlights so below is a link to follow. Be inspired :)
http://www.bbc.co.uk/iplayer/episode/b08nwz0h/london-marathon-2017-highlights
Congratulations and a HUGE well done to all the children who participated in our Easter Egg and Bonnet Decorating Competition. Every single one was eggcellent and everyone was so eggcited in assembly to see the range of ideas and creative thinking on show. Thanks to all the grown ups at home that supported and thanks too to Mrs Walch for organising the eggtremely popular event!
During this half term, all children in Y5/6 will participate in a two hour long basic First Aid session. The sessions will be led by trained workers from the Athersley Family Centre and the 'Hearstart' programme they lead is endorsed by The British Heart Foundation. The programme covers CPR, choking, serious bleeds and the recovery position. We strongly believe in the programme and feel first aid is an invaluable skill for all children to have. More photographs will appear on the Year 5/6 page as children participate over the coming weeks.
Today we are celebrating World Book Day in school and it was lovely to see a number of children on the playground reading their favourite books over lunchtime.
January 16th - All the children in school should have received a copy of the 'Hands on History' booklet today which contains lots of interesting information about the history of the area. For the last four years archaeologists have worked with our Y3/4 classes. During one of the digs, one of our children found the Gentleman's Seal. Read the booklet to find out more.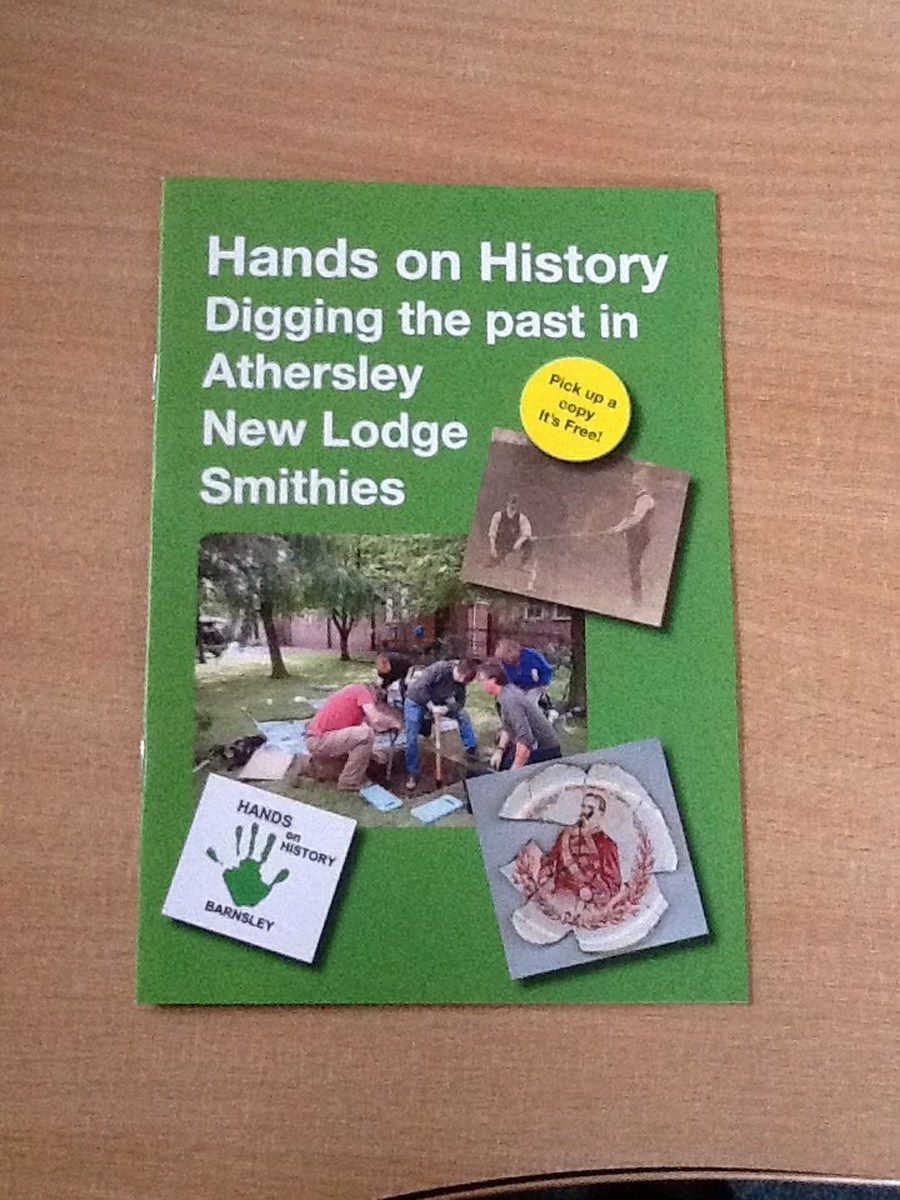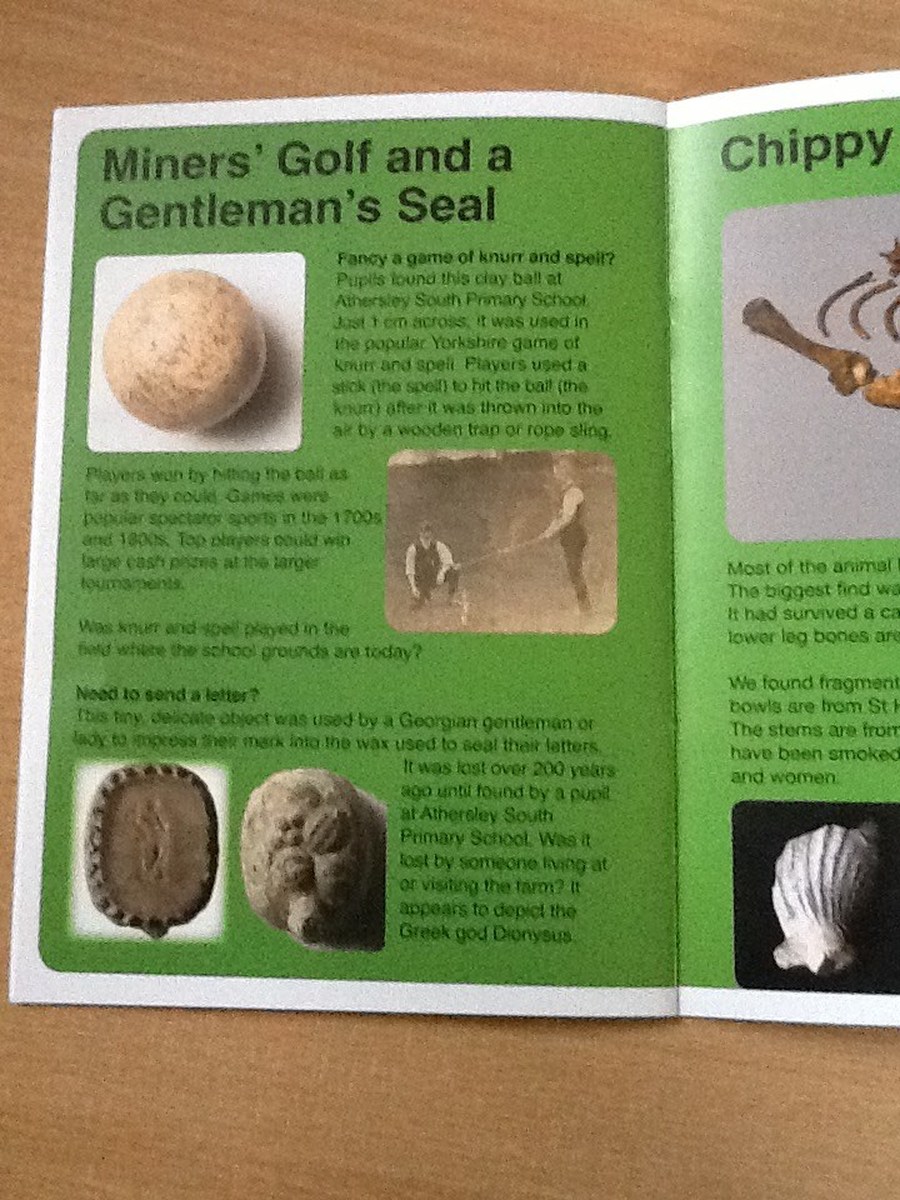 Road Safety Week - Y1/2 have been learning how to cross the road safety and Y5/6 have been learning about the importance of wearing a seat belt when travelling in a car.
The Halloween Disco was a great spooky success once again.
Peer Supporters Graduation Ceremony
These young ladies have worked tremendously hard all year, sacrificing two of their lunchtimes each week to work with Kim towards an 'I Know I Can' award. They have completed a portfolio of activities and helped in school in a variety of ways at lunchtime, both within the dining room and on the playground. They have developed a range of skills, many of which they can apply as they continue to secondary school. Well done everyone and a huge thanks too to Kim for supporting and guiding the children.
The preparation for the show has started and all last week the drama, dance and choir teams came together to start show rehearsals. All the children worked extremely hard and I cannot wait for the show which is on Thursday 30th June and Friday 1st July. All details will be sent out nearer the time including the cost of tickets etc. Well done Show Team!
Pupils
Click on the side tabs to find out what we have been doing across school.
There's been some great things happening around school during Arts Week!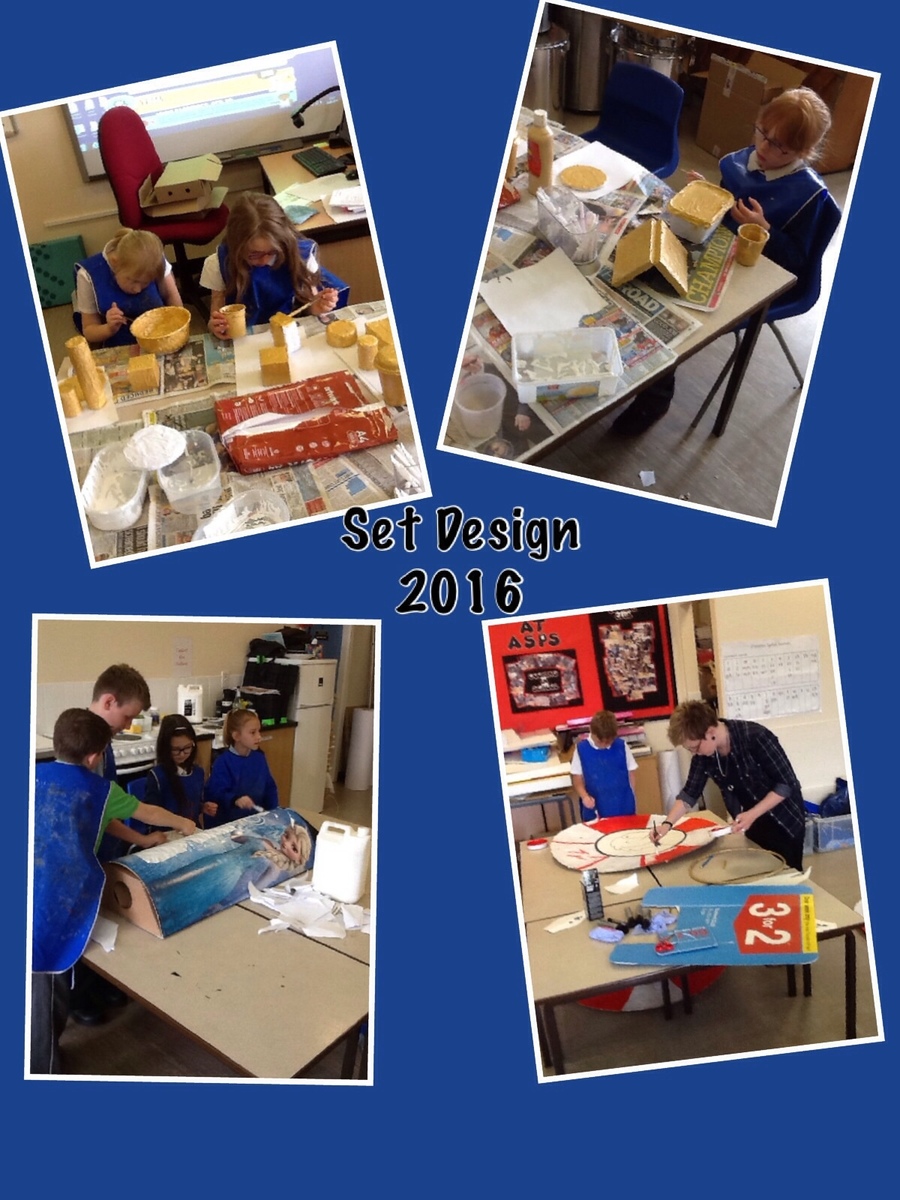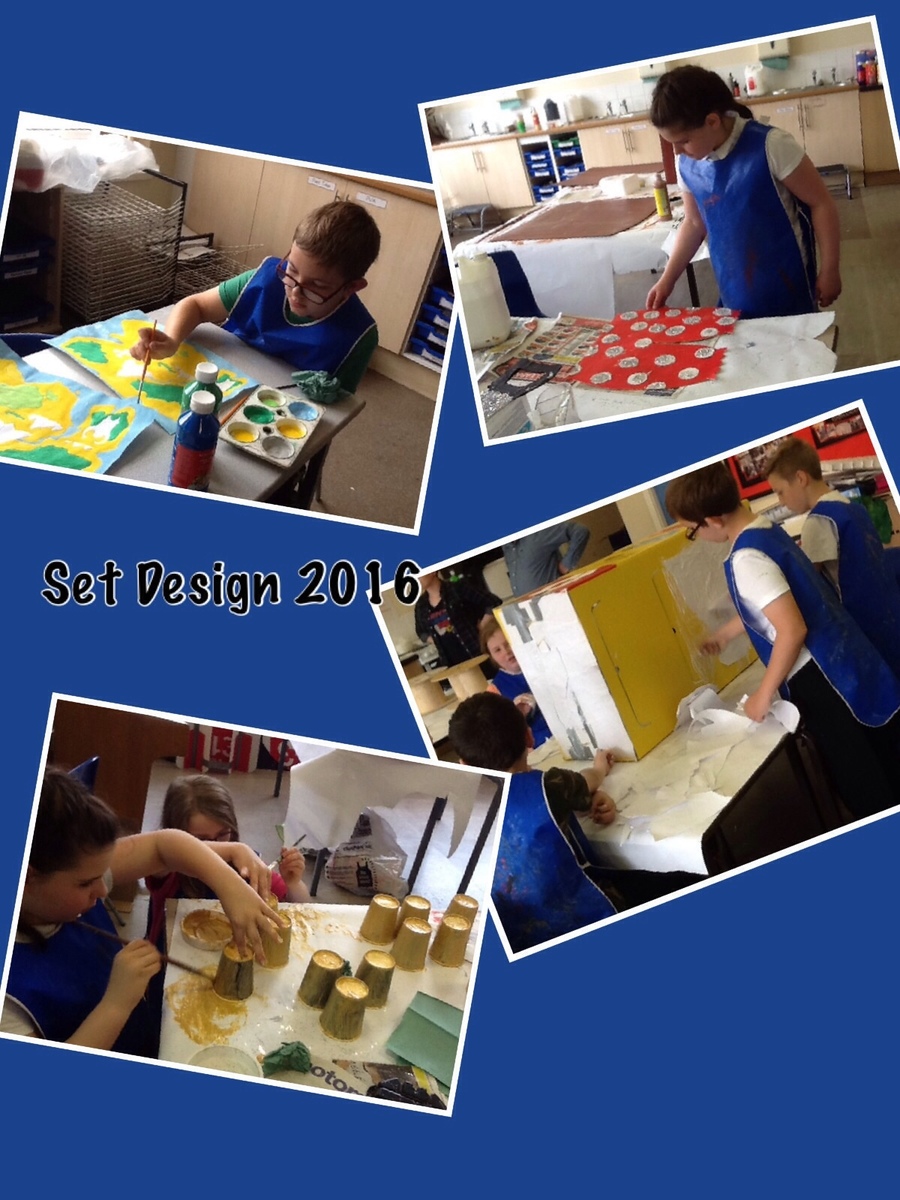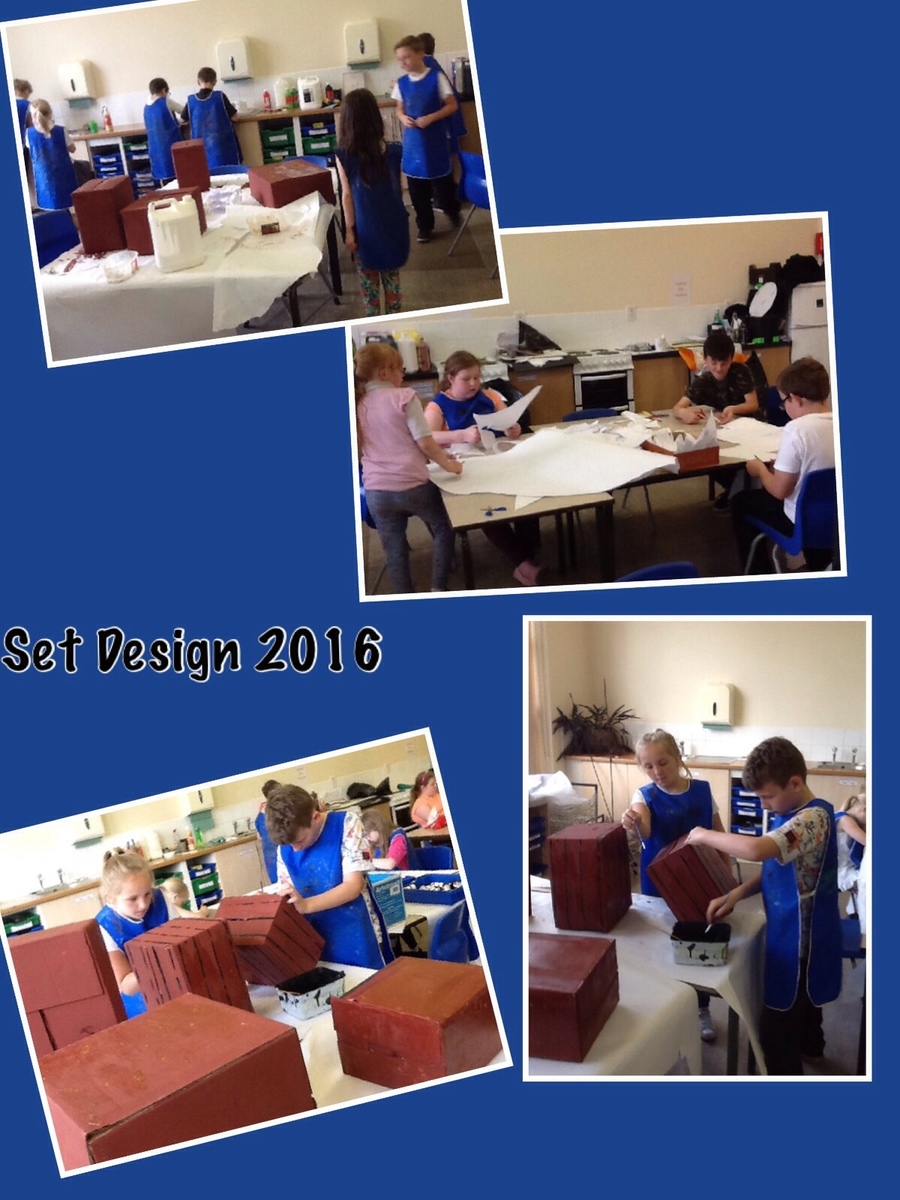 School Council have been making the handprints that will decorate our KS1 friendship bench. Watch this space to see the finished result.
Remember, if you have a worry then put it in one of our Worry Monsters and an adult will help you sort it out.